NY Jets Sign Eight To Future Contracts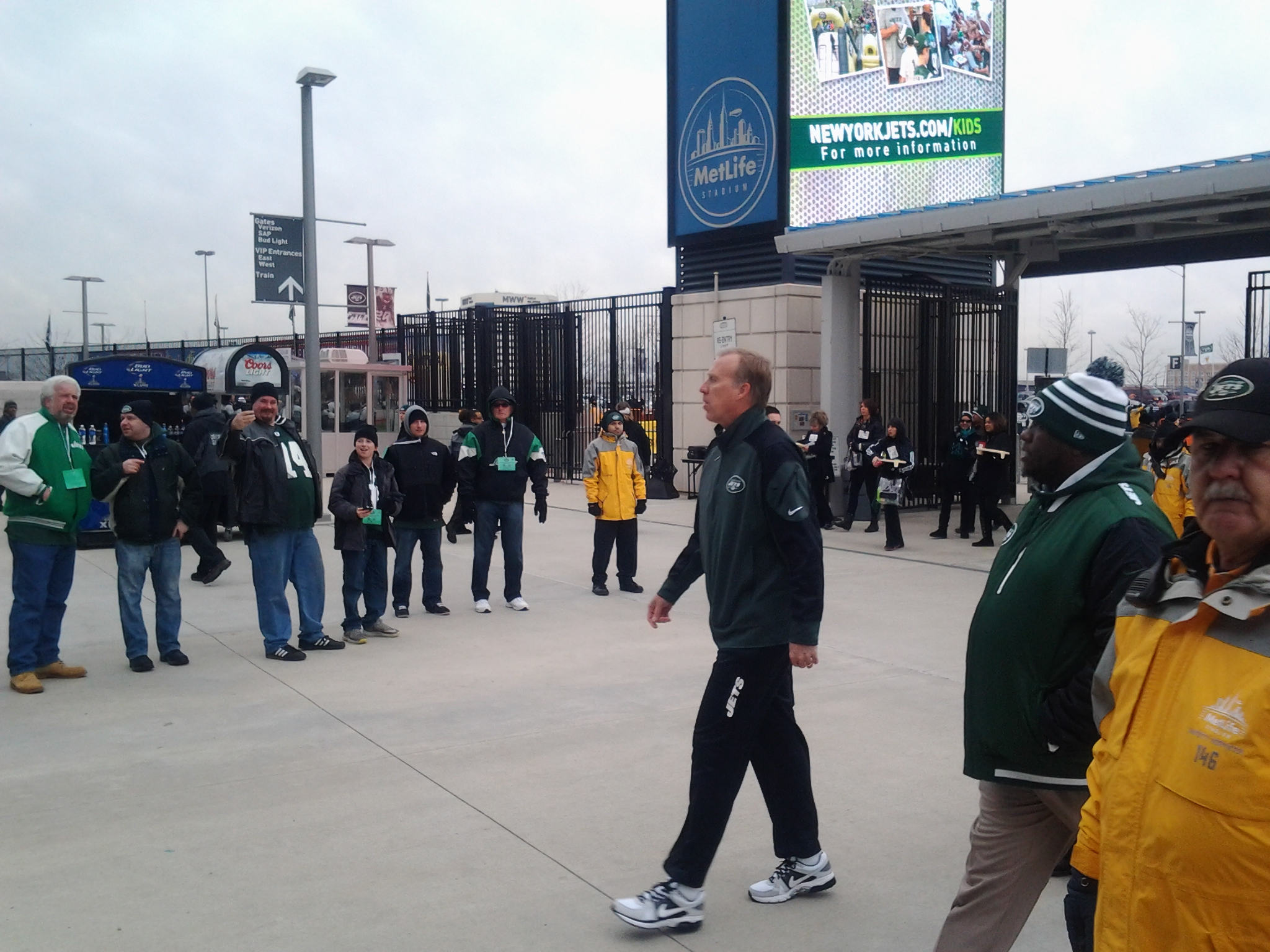 Jets have signed eight players to reserve/future contracts:
Tight end – Colin Anderson (6'4″, 240) Furman
Signed as an undrafted free agent on April 30 by the Minnesota Vikings Anderson was released during final cuts on August 31. The Jets worked out the tight end in October but didn't sign him till now.
Anderson had 90 receptions for 1,541 yards and 11 touchdowns in four years at Furman. 
Defensive Tackle – T.J. Barnes (6'7″, 364) Georgia Tech
Agreed to a contract with the Jacksonville Jaguars April 29 but was waived on August 30.  Signed to the Jets practice squad on October 9 where he remained through the end of the season.
Barnes had 28 tackles, five for loss, along with 1.5 sacks during his senior year (2012) at Georgia Tech.
Wide Receiver – Michael Campbell (6'2″, 205) Temple
Campbell has spent time on and off the Jets practice squad since 2011 along with being placed on the active roster during a four game stretch in 2013. 
Defensive Tackle – Tevita Finau (6'5″, 288) Utah
Originally signed in 2012 to a reserve/future contract by the Jets Finau saw action in the 2013 preseason recording one sack.  He also spent time on the team's practice squad during the season.
Center – Dalton Freeman (6'5″, 291) Clemson
Signed as an undrafted free agent on May 9 Freeman was impressing during training camp but an ankle sprain slowed his progress.  He was signed to the team's practice squad on September 1 remaining there for the entire season.  He will have a good chance of being the primary backup to Nick Mangold. 
Linebacker – Tim Fugger (6'4″, 250) Vanderbilt

 
Originally a round seven pick of the Indianapolis Colts in 2012 but was released before the start of the season.  The Jets signed him to their practice squad on December 3. 
Fugger had 13.5 tackles for loss and seven sacks in his senior year (2011) at Vanderbilt.
Wide Receiver – Dwight Jones (6'3″, 230) North Carolina
Jones had 85 reception for 1,196 yards and 12 touchdowns his senior year (2011) at North Carolina but went undrafted due to character concerns. 
Signed by the Jets to the practice squad on December 18 Jones has dealt with a personal issue regarding the loss of his son.  An extremely talented prospect if Jones can regain the passion for football he could have an impact with the club.
Safety – Rontez Miles (6'0″, 200) California (PA)
The Jets signed Miles as an undrafted rookie and elevated him to the active roster for one game during the 2013 season.  Miles had five interceptions and over 70 tackles during his senior year at California (PA) in 2012.  He also spent time on the Jets practice squad this year.
These players will become members of the Jets 90-man active roster on March 11 the start of the NFL season. Until then they will remain on the reserve list but are under contract with the Jets.
Only players who are not on a team's 53-man roster can be signed to a reserve/future contract.  Since practice squad members are not protected they often get signed to ensure they are on the roster heading into a new season.
Videos
New York Jets OTA Presser Takeaways, Aaron Rodgers' Impact and Summer Delusion