Jets Hire Thomas McGaughey (Special Teams Coach)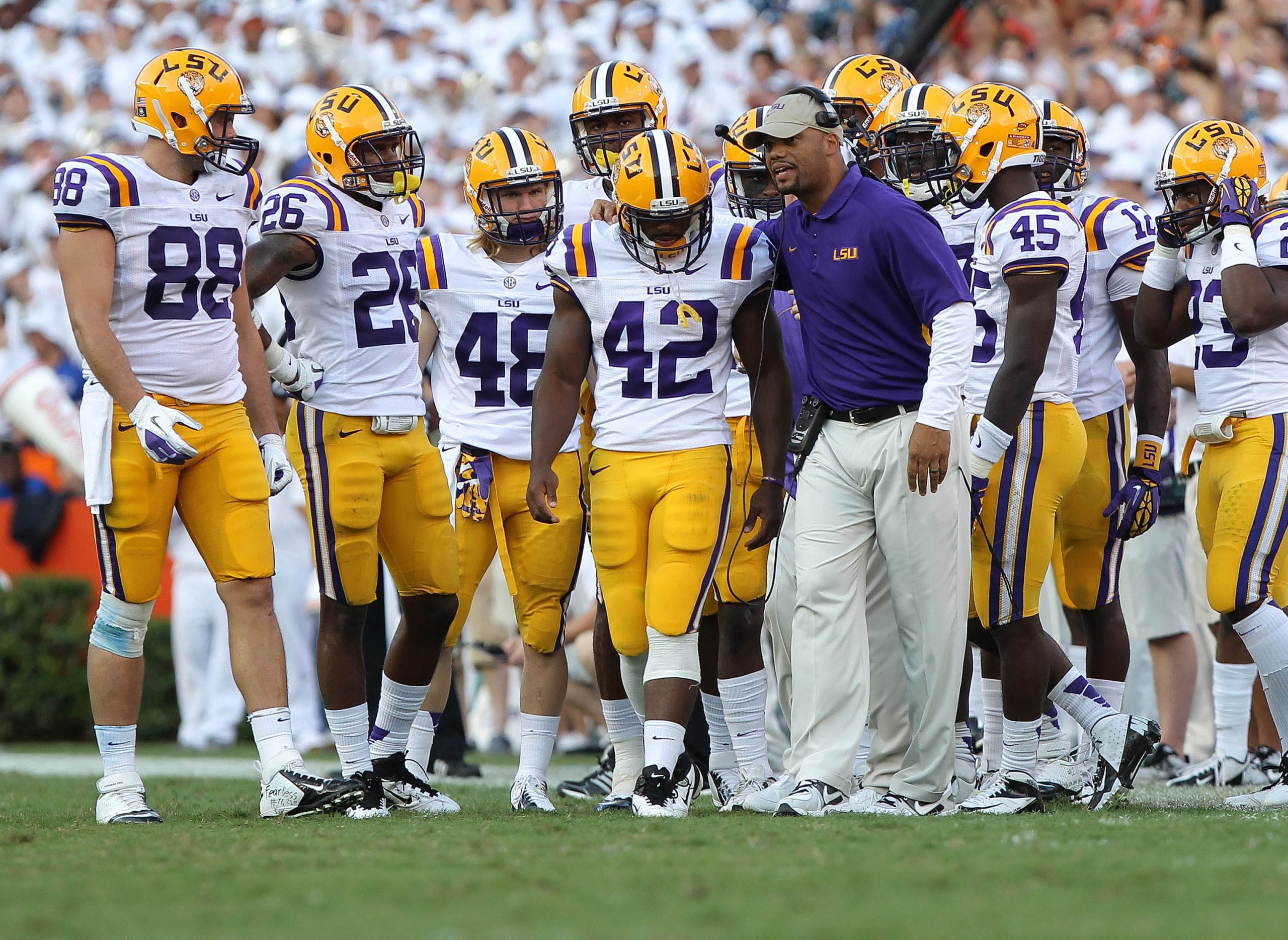 The New York Jets have filled their special teams coaching vacancy hiring former Louisiana State University assistant coach Thomas McGaughey:
The Jets have named former LSU Assistant Thomas McGaughey their Special Teams Coordinator.

— Eric Allen (@eallenjets) February 6, 2014
McGaughey takes the positions left by former special teams coach Ben Kotwica who made a lateral move accepting the same position with the Washington Redskins after one season with the Jets.
Coach McGaughey's Bio via the LSU athletic department:
Thomas McGaughey, who won a Super Bowl with the New York Giants and then helped LSU to the BCS national title game in 2011, enters his third season as the Tigers' special teams coordinator in 2013. McGaughey also assists John Chavis with the LSU defense.

McGaughey's impact in his first two years with the Tigers has been significant as LSU ranked in the top 10 nationally in net punting in 2011 and 2012. LSU has scored six touchdowns on special teams under McGaughey.

In 2012, LSU's special teams featured second team All-SEC placekicker Drew Alleman, who connected on 21-of-29 field goals, along with punter Brad Wing, who earned second team All-America honors with a 44.8 average. LSU scored two special teams touchdowns – both on punt returns by Odell Beckham Jr. – and they ranked No. 8 in kickoff coverage defense at 18.1 yards and No. 11 in punt return defense at 3.5 yards. LSU ranked No. 8 nationally in net punting with a 40.7 average.

In his first year at LSU, McGaughey and the Tigers consistently had one of the best all-around performances in special teams week after week in 2011. Wing, then a redshirt freshman, earned several first-team All-America honors after averaging 44.4 yards on 59 punts. Wing and the Tigers ranked fifth in the nation by allowing just 3.65 yards per punt return. The Tigers also led the SEC and ranked third in the country in net punting with a 41.15 average.

Alleman, a first-time starter in 2011, converted on 16-of-18 field goals, including the game-winner in overtime against Alabama.

LSU combined for three touchdown returns on special teams with Tyrann Mathieu accounting for two on punt returns and Morris Claiborne getting the other on a kickoff return. In all, LSU scored a total of four special teams touchdowns in 2011.

McGaughey served as the assistant special teams coordinator with the New York Giants from 2007-10, during which time the franchise ranked among the most productive in the NFL. During his career, McGaughey has coached for eight years in the NFL, two years at the collegiate level and he spent one season in NFL-Europe.
Coach Thomas McGaughey Career Summary:
Title – Team / Years:
Special Teams Coordinator – LSU Tigers / 2011 – 2013
Assistant Special Teams Coordinator – New York Giants / 2007 – 2010
Assistant Special Teams Coordinator – Denver Broncos / 2005 – 2006
Special Teams Coordinator – Houston Cougars / 2003 – 2004
Assistant Special Team Coordinator / Kansas City Chiefs – 2002
Minority Intern Kansas City Chiefs / 2001
Graduate Assistant – Houston Cougars / 1998
Defensive Back – Philadelphia Eagles / 1996
Defensive Back – Houston Cougars / 1991 – 1995
Videos
JetNation
4.6K
Subscribe
Broken Brains; Critics of Jets Quarterback Aaron Rodgers Begin Stirring up Conspiracy Theories