Featured Editorials Home Slider
Jets Should Work to Retain Harvin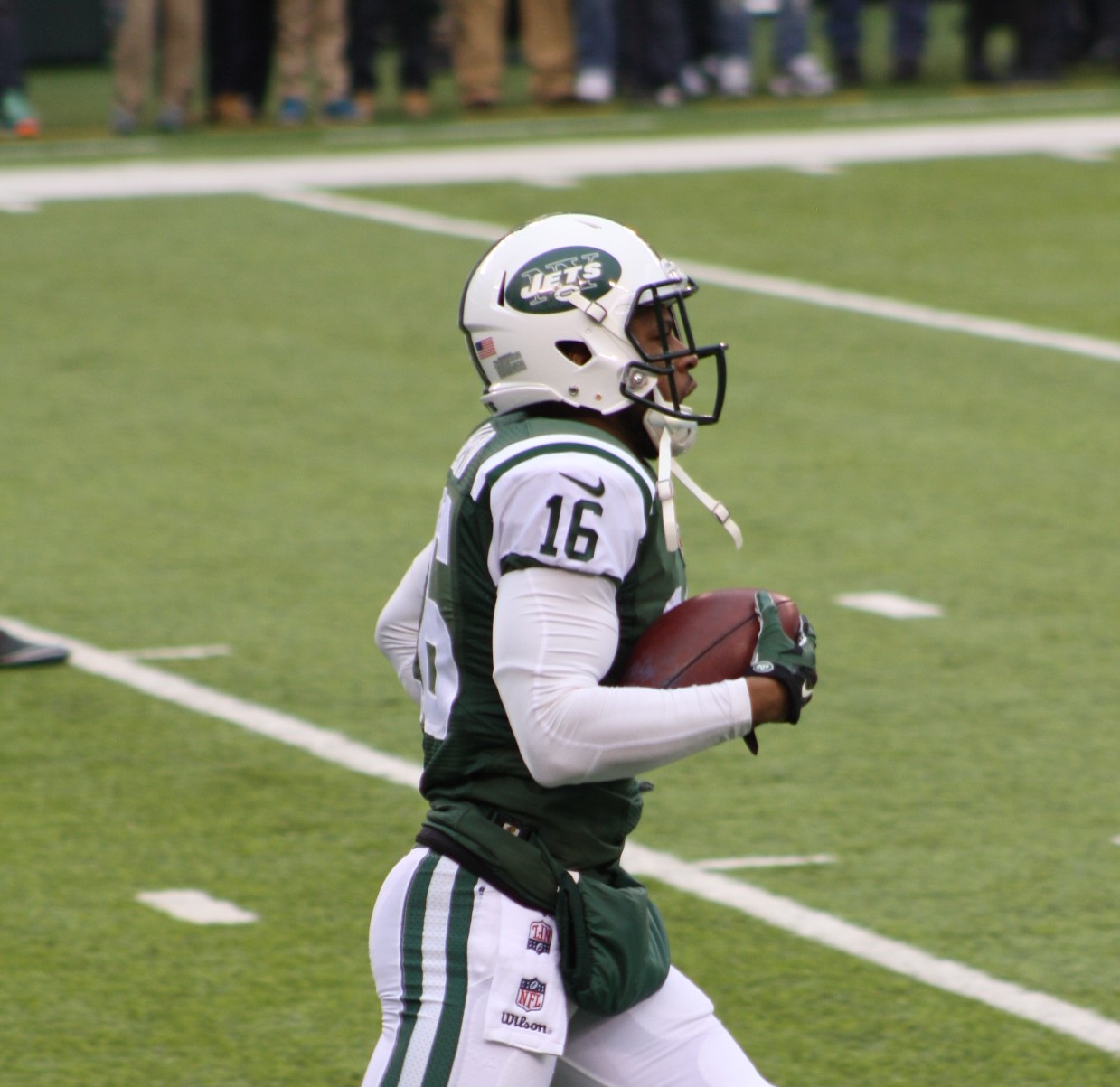 By Glenn Naughton
Following the Jets' acquisition of a legitimate number-one wide receiver in Brandon Marshall from the Chicago Bears, fellow receiver Percy Harvin and his future with the team has become a hot topic of conversation.  Harvin's release appears to be a foregone conclusion at this point but the Jets have until March 18th to make that decision before his $10.5 million salary becomes guaranteed the following day.
Obtained in a mid-season deal with the Seattle Seahawks by former general manager John Idzik, Harvin was inconsistent playing with a quarterback tandem of Michael Vick and Geno Smith, yet he still managed to produce two outings of over 120 yards in seven full games.   Several errant passes on deep balls to an open Harvin also contributed to his up and down stat lines.
Should the Jets opt to keep Harvin, they would owe Seattle their fourth round pick in this year's draft.  If released before the March 19th deadline, the pick becomes a sixth rounder.
While it has been widely reported that the receiver is unwilling to re-negotiate his current contract, it would be foolish of both Harvin and the Jets to move on without making a genuine effort to hammer out a deal.
In the case of Harvin, he has several issues that will impact his value on the open market.  The top two being his durability, or lack thereof, and lingering character concerns despite what was reportedly excellent behavior on a 4-12 team last season.
From the Jets' perspective, they're trying to improve an offense that has consistently been among the worst in the NFL for the better part of a decade and ranked 28th last season in points scored.  Keeping Harvin means giving offensive coordinator Chan Gailey one of the most potent groups in the NFL.  Marshall, Eric Decker, Harvin, Jeremy Kerley and tight end Jace Amaro would provide Gailey the opportunity to create mismatches all over the field.
With so much uncertainty at the quarterback position, it would be in GM Mike Maccagnan's best interest to surround whoever will be under center for the Jets with as many playmakers as possible.  The addition of Marshall is a big step in doing just that, finding a way to convince Harvin to play for a more cap-friendly number should be next on the list.
Videos
JetNation
4.6K
Subscribe
Broken Brains; Critics of Jets Quarterback Aaron Rodgers Begin Stirring up Conspiracy Theories