NY Jets vs. Houston Texans: Week 5 Preview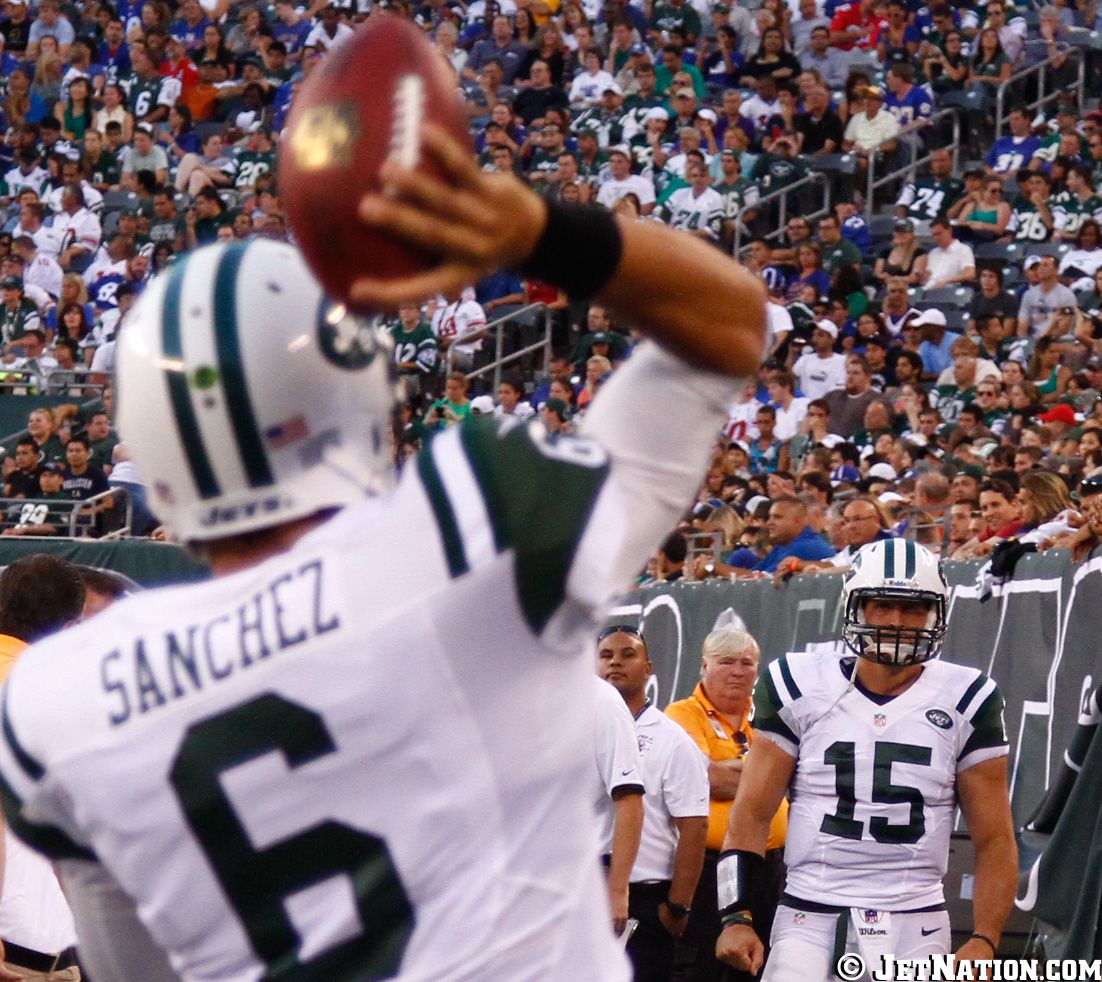 After the "Mashing at the Meadowlands," last weekend at the hands of the 49ers the Jets need to have a huge bounce back week this Monday night against the Houston Texans. Houston comes in 4-0 with a high powered offense and a very good athletic defense. The Jets have dominated Houston (Texans not Oilers) in the past, going 5-0 since the Texans came into existence in the league. However, this Houston team is loaded with Pro-Bowlers. They are young, talented and extremely explosive on both sides of the ball. It'll be another daunting task for the Jets.
Offense
Houston's offense, led by Matt Schaub, is off to an outstanding start. Ranked 2nd overall in points scored, they have weapons at wide receiver, tight end, and running back on top of a solid offensive line. Schaub has thrown for 953 yards and 7 touchdowns so far this season. Unlike years past, Schaub has been on his feet more often only being sacked three times. The Texans offensive line has been together for two years now and have great communication which has helped limit the sack totals this season.
Without Darrelle Revis, the secondary could be exposed with Andre Johnson and Kevin Walters. Johnson (16 rec, 268 yards) is arguably the best receiver in the league. Revis has had a tremendous amount of success against Johnson in the past and without him Johnson could have a big game. Antonio Cromartie will man up on Johnson, while Kyle Wilson will have to defend Kevin Walters. Walters only has 9 receptions for 131 yards this season but it's evident Schaub will pick on Wilson. Schaub is a much better quarterback than Alex Smith and those deep balls that Smith missed connecting on, Schaub will hit. Laron Landry will guard Owen Daniels, whose another weapon and Schaub's go-to guy on important third down situations. Landry did a good job on Vernon Davis last week and hopefully can continue it again this week. The addition of Aaron Berry won't have much of an impact this week although we may see him if the corners and nickel backs start struggling. This is a statement game for the Jets, so Rex will need to keep a tight leash on his secondary.
Running the ball the Texans have the two-headed monster of Arian Foster and Ben Tate. Tate is questionable for the game with a foot injury, but Foster alone is a cause for concern. Foster has rushed for 380 yards and 4 touchdowns so far, which seems low, however he shares time with Tate. With Tate out Foster will carry the load, and with the Jets struggling all season to defend the run, Foster can have a big day.
Texans Offense vs. Jets Defense ADVANTAGE: Texans
Defense
Houston's defense is ranked #1 in the league. They have play makers at all positions. The defensive line is headlined by J.J. Watt. Watt has 7.5 sacks already this season and 5 batted passes. With Sanchez being short in stature, it'll be tough for him to throw over Watt. Joining Watt, is Antonio Smith (2 sacks) and Shaun Cody.
Houston plays a 3-4 defense (3 defensive linemen, 4 linebackers) and with the linebackers they have they can do a multitude of different stunts and coverages. The linebacking core is led by Brooks Reed and Brian Cushing. Reed is a hybrid linebacker who can pressure the quarterback but also cover in the passing game. Cushing leads the team in tackles with 19 and he's been referred to as "the next Brian Urlacher."
The defensive backfield was solidified last season when they signed Johnathan Joseph. Joseph is an underrated cover corner with very good instincts and is a very good open field tackler. Danieal Manning (yes, thats the correct spelling) has been another great addition from last season that is a great cover safety who is always around the football. This defense is loaded with very talented players and with the lack of weapons in the Jets offense with Santonio out for the season, it could be another ugly offensive game for the Jets.
Texans Defense vs. Jets Offense ADVANTAGE: Texans
Special Teams
Houston's place kicker is Shayne Graham who is 7-8 on the season and out of 26 kickoffs, he has 9 touchbacks.
The Texans punter is Donnie Jones who's averaging over 47 yards per kick.
Houston's kickoff returner and punt returner is Trindon Holliday.
Videos
New York Jets OTA Presser Takeaways, Aaron Rodgers' Impact and Summer Delusion