NY Jets Owner Johnson and Head Coach Ryan Address The Public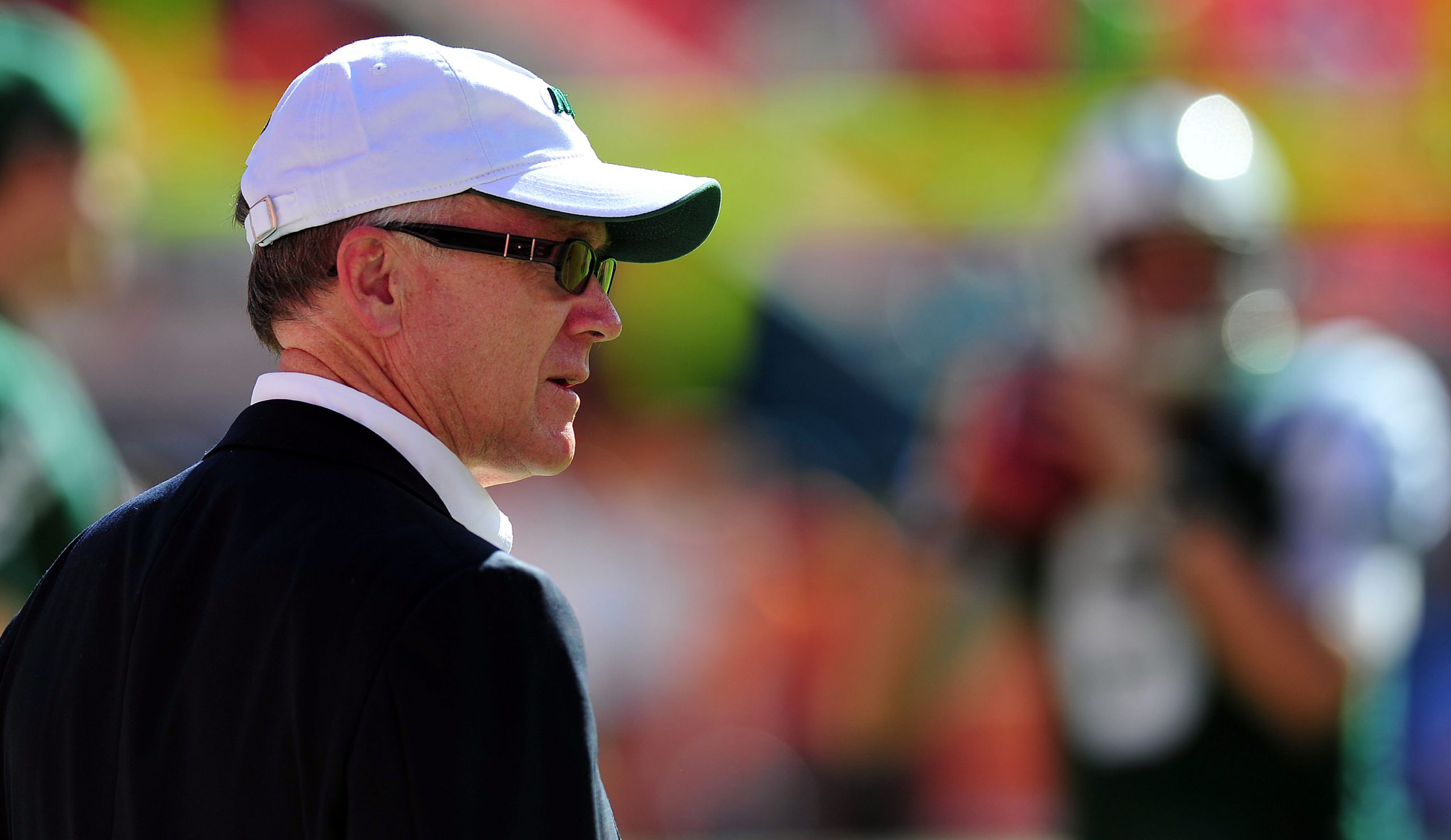 The New York Jets owner Woody Johnson and head coach Rex Ryan met the public today.  It was the first time any representative of the team has personally addressed the situation surrounding the organization since the last game 12/30/12.  Only a written statement by Johnson removing then general manager Mike Tannenbaum but keeping coach Ryan had been provided by the team.
"I probably should have gotten back to you (the media) earlier.  I think the fans wanted to know and the fans deserve to know," Johnson said of the delay in addressing the media/fans.  The owner went on to discuss why Tannenbaum was let go saying, "I felt we had to go in a different direction to improve this team and get us to where we wanted to be … I'm never going to say anything negative about Mike (Tannenbaum) because the positives outweigh the negatives in all respects but I did feel it was time to make a change."
Johnson went on to praise coach Ryan saying that he has "a rare ability as a leader … and has great instinct."  He also described how the search was going for a new general manager and working with Jed Hughes of Korn/Ferry International which has been hired to help find GM candidates.
Coach Ryan thanked former general manager Mike Tannenbaum for all he did during the four years they were together and "they would be friends for a lifetime."
"I'm approaching this day like it is the first day, period, and my first day as a head coach," Ryan said.  "Obviously now I have four years of experience and all that but that is how I'm looking at it the same challenge I took four years ago.  I've been given a great opportunity by Mr. Johnson to move forward."
Coach Ryan also discussed the current status of the Jets coaching staff with several openings needing to be filled and after much thought he decided to let offensive coordinator Tony Sparano go, although Tony did "a lot of good things" but felt a change was needed.  Defensive coordinator Mike Pettine will not be back with the team but Ryan feels that an internal replacement will be announced soon and assistant special teams coach Ben Kotwica will be replacing the retiring Mike Westhoff as the new special teams coach.
"I want a physical, aggressive, attack style of football team whether it is offense, defense and all that unpredictable, in all three phases," Ryan said. "I don't think I've done a good enough job of getting that through to the entire football team."
The head coach went on to explain that the new offensive coordinator will need to share his philosophy of having an "attack style" of offense and that he would "lean on" the new general manager to get "input" on personnel moving forward to achieve his goals.
Videos
New York Jets OTA Presser Takeaways, Aaron Rodgers' Impact and Summer Delusion