Jets Sign First Round Pick DL Sheldon Richardson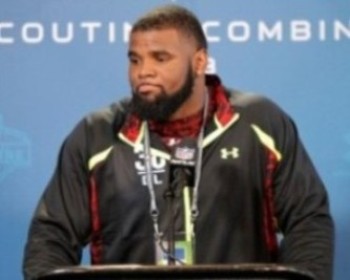 With training camp set to open today for the New York Jets it is being reported that the team has signed defensive lineman Sheldon Richardson one of their two first round picks.
Richardson received a four year contract with a team option for a fifth year worth approximately $10 million fully guaranteed.  It is not clear yet whether the contract contains offset language the Jets were looking for which provides salary cap relief if the player is released and signs with another team. 
The inclusion of the offset seemed to be a sticking point preventing the signing of both the Jets first round picks cornerback Dee Milliner (9th) along with Richardson (13th) but with this signing Milliner, the only draft pick left unsigned, should be inked soon. 
Videos
JetNation
4.6K
Subscribe
Blowout win for Zach and the Jets as Gang Green Drops Houston 30-6