NY Jets Wanted WR Ryan Spadola Back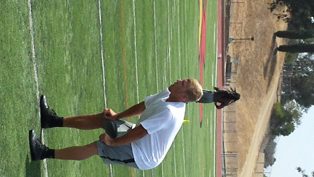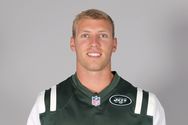 Much of JetNation was upset when the New York Jets released undrafted rookie wide receiver Ryan Spadola on October 5th.  Spadola a New Jersey native playing high school ball at Freehold Township and later collegiately at Lehigh University became a fan favorite given the local roots along with his underdog chance of making the Jets roster.
The team chose to sign WR Michael Campbell off the practice squad to replace him.  After clearing waivers Spadola became a free agent and there was speculation the Jets would sign him to their practice squad but reports began to surface that other teams were interested in Spadola and a return to the Jets was unlikely.  Spadola eventually signed with the rival Miami Dolphins practice squad.
According to Andrew Abramson of The Palm Beach Post Spadola would have preferred to stay with the Jets but was misinformed they had interest and a spot for him:
The New Jersey native didn't want to leave home after being released Oct. 5, and just after signing with Miami at the urging of his agent he learned that he could have stayed and joined the Jets' practice squad.

"There was a lot of miscommunication," said Spadola, … "It wasn't until I got down here that I found out there was a spot for me (with the Jets)."
It is an unfortunate and strange turn of events as Spadola would certainly have had more of an opportunity to regain a position with the Jets given he knew the offense.  It begs the question if the Dolphins are just looking for information from Spadola about the Jets even though they do not play until December. 
The Jets signed WR Greg Salas onto their active roster off the Philadelphia Eagles practice squad even though he has a knee injury which will keep him out for several weeks.  The team did not pursue resigning Spadola, who is healthy and knows the offense, off the Dolphins practice squad which they could have done instead of acquiring Salas.  We'll have to wait and see if Spadola somehow finds his way back with the Jets in the future. 
Videos
Aaron Rodgers Injury Fallout & Jets/Bills Recap