Draft Featured Editorials Home Slider
2014 NFL Draft: Top Tight End Prospects Profile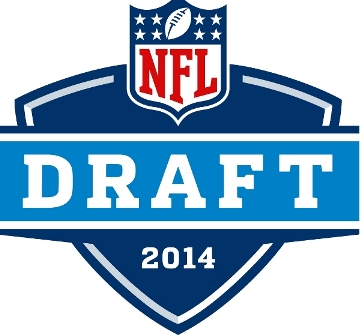 1.  Jace Amaro- Texas Tech (6'5″ 260lbs)  Amaro is the best overall tight end in the draft.  His size and strength make it hard for linebackers to stay with him and even harder for safeties to be physical with him.  He has the most reliable hands at the position for this draft.  He needs to learn how to drive block and scoop block more effectively so he can become a three down asset, but the athleticism at his size and ability to catch the ball in tight spaces makes Amaro the best overall tight end in 2014.  He made dramatic improvements in his route running this season and Texas Tech used him in a variety of different positions in the passing game.  He uses his frame to shield defenders off and has a knack for winning most 50/50 passes his way because of his ability to jump and catch with his hands.  He can be relied upon to get open in the red zone, as well as, on pivotal third downs. If he can eliminate false step off the line of scrimmage, he's most definitely going to be a tough cover in the NFL.  With some fine tuning, Amaro will make some quarterback very happy because of his ability to separate from the defenders who will cover him at the next level.  There aren't too many linebackers and safeties in the NFL right now who can stop a pass catcher as big and physical as Amaro.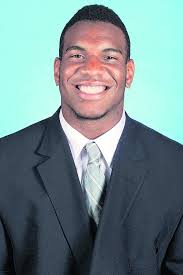 2.  Eric Ebron– North Carolina (6'4″ 245lbs)  Ebron is the most enticing TE in the draft.  His versatility is what enamors scouts.  His hands are a bit inconsistent, but nothing too concerning to pass up on.  Ebron can line up as a traditional tight end or out wide in the slot.  Similar to a wide receiver, Ebron is very explosive out of his breaks and catches the ball with his hands.  His blocking is inconsistent as expected with most young tight ends, but he is a slightly better run blocker than Amaro.  He is built in the mold of a Vernon Davis, although Ebron is slightly less athletic than Davis.  He will need to become a smarter route runner in the NFL and show he can get separation near the line of scrimmage not just down the field. His ceiling is high and his athletic ability makes him an asset to any offense and a threat to all defenses.

3.  Troy Nicklas– Notre Dame (6'6″ 270lbs). Nicklas surprised many by declaring for this year's draft, but his size and ability certainly translate to Sundays.  Following in the shoes of last year's first round pick TE Tyler Eifert out of Notre Dame, Nicklas had himself a solid season for the Irish.  Eifert had a successful rookie season and Nicklas should follow suit for sure.  He was mainly used as a checkdown by quarterback Tommy Rees this season, but he was reliable and caught everything thrown his way.  He's the biggest of the top three tight ends in this draft.  He is a slower route runner than Amaro and Ebron but he uses his body well to create his own separation.  At the end of the 2014 NFL season, don't be surprised if Nicklas has the most receptions of any rookie tight end.  He's the most well-rounded tight end of the three top guys.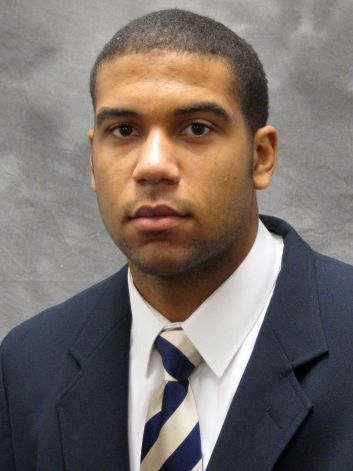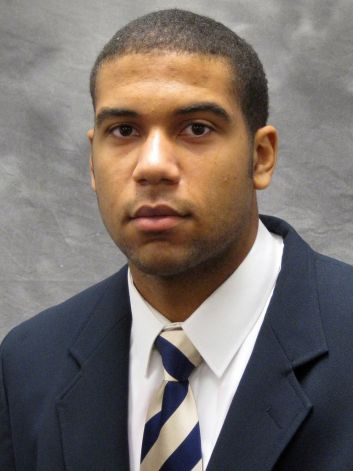 4.  Austin Seferian-Jenkins– Washington (6'6″ 260lbs)  Seferian-Jenkins was the number one TE prospect going into the 2013 season.  However, his numbers declined this year as a result of quarterback issues at Washington and him being one of the only real weapons in their passing game.  Don't be fooled by stats Seferian-Jenkins is a dangerous skill position player.  He is large, physical at the line of scrimmage and extremely hard to cover.  The common attribute of all four of these tight ends is that they all create mismatch nightmares.  Seferian-Jenkins has less than elite speed and explosiveness, but his size alone makes him an asset in red zone offense. He will be your typical "checkdown" tight end at the next level. If a team is looking for a traditional tight end and not a guy who can stretch the middle of the field Seferian-Jenkins is the best guy in the draft.  There are off the field concerns, as well, having gotten arrested for DUI in March of 2013, but he hasn't been in trouble since.
Other tight ends to watch for at the end of day one and two of the draft include:
5. – C.J. Fiedorowicz, Iowa (6'7″ 265lbs)
6. – Marcel Jensen, Fresno State (6'6″ 270lbs)
7. – Xavier Grimble, USC (6'5″ 255lbs)
8. – Arthur Lynch, Georgia (6'5″ 260lbs)
9. – Joe Don Duncan, Dixie State (6'4″ 270lbs)
10. – Jacob Pedersen, Wisconsin (6'4″ 240lbs)
Videos
New York Jets OTA Presser Takeaways, Aaron Rodgers' Impact and Summer Delusion