Idzik Difficult Decision On Folk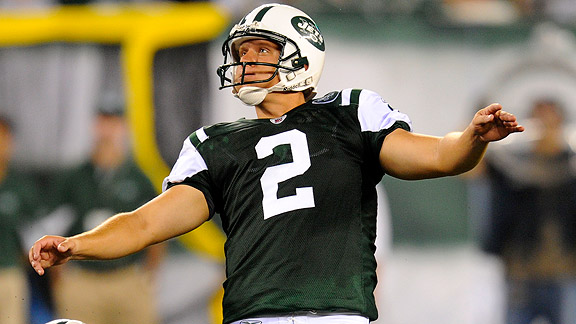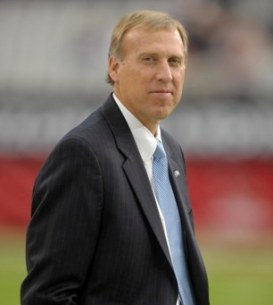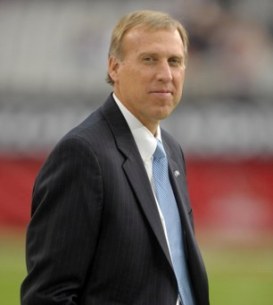 Dubbed the "Folk-hero" during the 2013 season for making clutch field goals place kicker Nick Folk is set to become an unrestricted free agent on March 11.
Folk has played under veteran minimum contracts for the past two years and went 33 of 36 on field goal attempts (91.7%) with a number of game winners last year.  Now entering his eighth season Folk will be looking for a bigger payday this offseason.
The recent signings of kickers Robbie Gould (Chicago Bears) and Dan Bailey (Dallas Cowboys) to lucrative long term deals might provide some parameters for the type of deal Folk could be looking for.  Over the past two seasons Folk has made 86% of his field goal attempts (54 of 63), although he had three blocked in 2012. 
Gould received a four year contract worth $15 million with $8.85 million of that guaranteed while making 87% of field goal tries, 2012-13 (47 of 54). Cowboys kicker Bailey received a seven year contract worth $22.5 million with $7.5 million of that guaranteed and he had 93% field goal success making 57 of 61 attempts over the past two seasons.  Folk has been solid on kickoffs which result in a touchback with 30 last year, although Gould (38) and Bailey (52) had more. 
A team's kicker certainly plays a vital role not only for scoring points but for field position as well however it can be difficult to put too many resources into this position. Teams often struggle with exactly how much of their resources should go into kickers which potentially limits the signing of other positions. 
The Jets and general manager John Idzik are going to be put to the test with some of the contracts given out to comparable kickers as Folk.  What offers he receives on the open market could persuade the organization to let Folk walk if the offers go outside their budget.  The team could always franchise Folk attempting to work out a long term deal but the tag for a kicker is one year at $3 million and might not be a viable option. 
The handling of the Folk free agency will be interesting to watch as it unfolds since this will be the first time John Idzik has the resources to retain players with better offers or strictly stand by what he has allocated within the budget.  It will give us all a better perspective on how Idzik will handle free agents moving forward.
Videos
New York Jets OTA Presser Takeaways, Aaron Rodgers' Impact and Summer Delusion