Jets Release CB Antonio Cromartie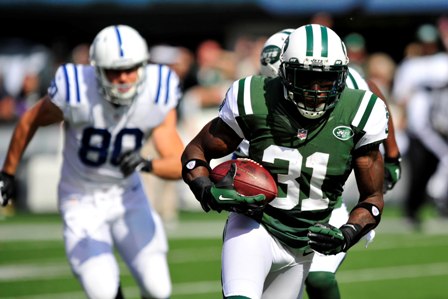 It appears that the Jets have released cornerback Antonio Cromartie:
I would like 2 thank the Jets organization so much with helpin me grow as leader and a player. S/O 2 my teammates I wish u guys the best.

— ANTONIO CROMARTIE (@CRO31) March 9, 2014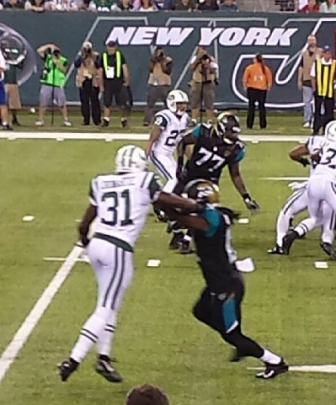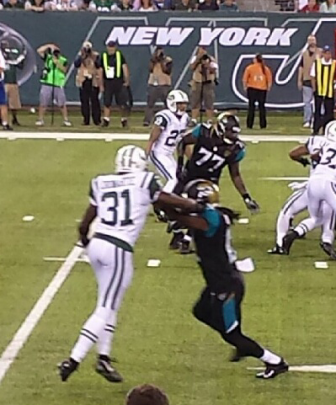 Due a $5 million roster bonus on March 13, along with $9.5 million in salary cap savings, the release of Cromartie was not unexpected but there was hope he would be brought back on a lower salaried deal.
Cromartie joined the New York Jets via trade from the San Diego Chargers in 2010 and has been with them up until now. He had 51 pass defenses and 13 interceptions during his four seasons with the team.
Always known for his tremendous athletic abilities Cromartie was often used on the kickoff and punt returns. He had arguably his best season playing cornerback in 2012 after the loss of Darrelle Revis due to injury. Even though Cromartie made the Pro-Bowl this year, as an alternate, by his own admission he underachieved during the 2013 season.
Cromartie did battle a nagging hip and knee injury during the year which seemed to cause him to be a step slower. It was hoped that rest would lead Cromartie to have a bounce back 2014.  Now he'll be hitting the open market but depending upon the offers he receives don't count the Jets out from potentially resigning Cromartie back for the 2014 season.
Some Tweets from Cromartie thanking the Jets organization and fans:
I would also like to give a big up to The Jets Fan base. Thank you for all the support thru my 4 yr career with you. Thank you again.

— ANTONIO CROMARTIE (@CRO31) March 9, 2014
Saying farewell to a great organization and fan base. I wish nothing but the best. This team is headed… http://t.co/kuII83A94z

— ANTONIO CROMARTIE (@CRO31) March 9, 2014
Here is head coach Rex Ryan's statement on Cromartie's release:
"Cro is one of the finest athletes I've ever coached," Head Coach Rex Ryan said. "He was willing to contribute wherever the team needed him to win games, be it defense, special teams or offense. He has a passion and enthusiasm for the game and I wish him and his family the best."
Source: New York Jets Media
Videos
New York Jets OTA Presser Takeaways, Aaron Rodgers' Impact and Summer Delusion