Featured Editorials Home Slider
Nick Folk Is Happy With Long Term Deal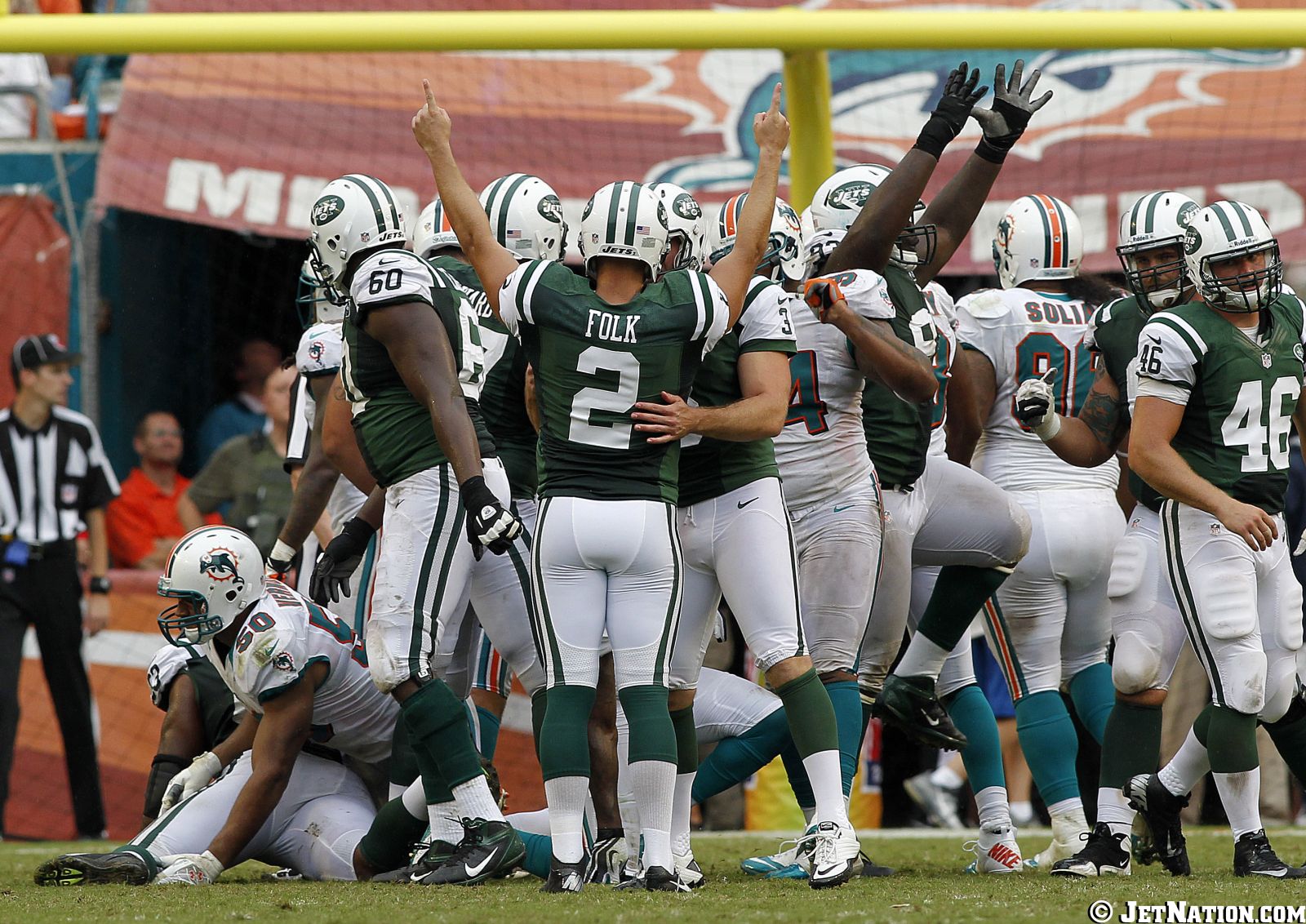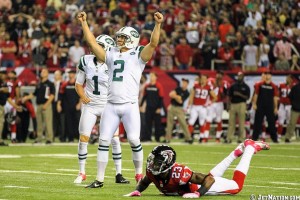 As the Jets try to improve the team, one position they don't have to worry about is kicker. The Jets originally used the franchise tag but then Nick Folk agreed to a 4 year contract extension with the Jets.  Folk talked about what the process was like and his reaction to receiving the new contract.
On his reaction when he received the Franchise Tag…
It was exciting. Any time that that could happen, it's pretty exciting. Most of the time when you get a Franchise Tag, things tend to work out and you get a long term deal. I think there was mutual interest there from both sides and we both wanted to get something done. I think they just wanted to make sure with all the frenzy that went on the first day of free agency that nothing crazy happened. They wanted to make sure that something would get done and I'm happy it did.
On if he was confident he would get a long-term deal…
There was no real reason not to be confident, but there is always something crazy that could happen. I've seen crazier things happen, let's put it that way. I was happy that it happened. It might have been that they wanted to try and give it one more year, but we ended up getting something done and I think both sides are happy with it. I'm excited to get back there in a couple of weeks to get rolling with everyone.
On if he would have been disappointed if he did not receive a long-term deal…
Yes and no. I mean, it's a pretty nice pay raise from what I was making [last season], so I think it would been alright either way. I'm just happy something got done and we're excited to get back there. My wife and I are ready to get back to New Jersey. When do we start? We start the 21st of April, so around then.
On if there is any guaranteed money in his deal beyond the first year…
I don't want to get into the specifics of the whole situation. But we felt it was a good deal for both sides, so it was something that we both wanted to do and both felt comfortable doing.  With the situation the Jets are in this year with how much room they have [under] the cap, and you can see, I think some teams are leaning towards doing that more, [in terms of] giving the roster bonus as guarantees instead of signing bonuses. It was good for both sides, we both felt comfortable with it. But, with just about any deal that anyone has got, you have to go out and perform; you have to make sure that you're doing your part to hold your end of the bargain up. I'm just excited to be back with the Jets. [I am] excited to be back wearing green and white and [I am] ready to rock and roll.
On if his approach will change now that he has a long-term deal as opposed to a one-year deal…
No, not at all. I actually just got off the field kicking. I won't [change my approach]. You know, you have to be prepared every day. In this league, one kick could be your last kick, so I don't want to be that guy. I would like to play for a long time here in New York. I would like to keep going with this and hopefully we can put a good team together and go out and win a bunch of games and make a good playoff run this year. That would be a lot of fun. I think that's the ultimate goal for everyone, just to go out and win a championship.
On if he had conversations with other teams…
No. I didn't personally, no.  I think it's against league rules to talk to [other teams] until you get to that [three]-day window there. I think once we got the Franchise Tag, most teams are, especially for a kicker, not willing to give up two first-round picks for it. I think you can look at Jimmy Graham's situation at that point too. I mean, someone might think about that, but I don't think someone is going to give up two first-round picks for one player.
Videos
JetNation
4.6K
Subscribe
Broken Brains; Critics of Jets Quarterback Aaron Rodgers Begin Stirring up Conspiracy Theories