NY Jets Awarded Four Additional Draft Picks By NFL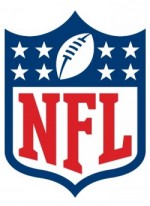 The New York Jets have received four extra 2014 draft picks (4th round: #137 and three 6th round: #209, 210 and 213) via the NFL's compensatory draft formula:
NFL ANNOUNCES 32 COMPENSATORY DRAFT CHOICES TO 13 CLUBS
A total of 32 compensatory choices in the 2014 NFL Draft have been awarded to 13 teams, the NFL announced today.

Under the rules for compensatory draft selections, a team losing more or better compensatory free agents than it acquires in the previous year is eligible to receive compensatory draft picks.

The number of picks a team receives equals the net loss of compensatory free agents up to a maximum of four.
Source: NFL Communications
For a player to be considered a qualifying compensatory free agent they must have been signed by another club as an unrestricted free agent with their contract expiring from the original team. Players who are traded or become free agents via release do not qualify as compensatory free agents gained or lost. Also compensatory picks can not be traded.
Here are the players who qualified as compensatory free agents for the NY Jets:
LOST: Yeremiah Bell, Mike DeVito, Shonn Greene, Dustin Keller, LaRon Landry, Matt Slauson
GAINED: Antwan Barnes, Mike Goodson
The Jets lost four more qualifying compensatory free agents than they gained. So they had an opportunity at the maximum number of picks (four) but the NFL uses a formula to determine whether players still qualify even though they met the above criteria and what round pick is awarded:
These additional (compensatory) picks are determined by a formula based on salary, playing time and postseason honors. The formula was developed by the NFL Management Council.
Source: NFL.com
The Jets now have 12 picks in the 2014 Draft:
Picks by number: 18, 49, 80, 104, 115, 137 (comp), 154, 195, 209 (comp), 210 (comp), 213 (comp), 233.
Jets draft by round:
Round One: #18
Round Two: #49 (2nd round #17)
Round Three: #80 (3rd round #16)
Round Four: #104 (4th round #4, from Buccaneers Revis Trade), #115 (4th round #15), #137 (4th round #37, Comp. Pick)
Round Five: #154 (5th round #14)
Round Six: #195 (6th round #19), #209 (6th round #33, Comp. Pick), #210 (6th round #34, Comp. Pick), #213 (6th round #37, Comp. Pick)
Round Seven: #233 (7th round #18)
Videos
JetNation
4.6K
Subscribe
Broken Brains; Critics of Jets Quarterback Aaron Rodgers Begin Stirring up Conspiracy Theories