Featured Editorials Home Slider
Pryor Excited for Move Back to Strong Safety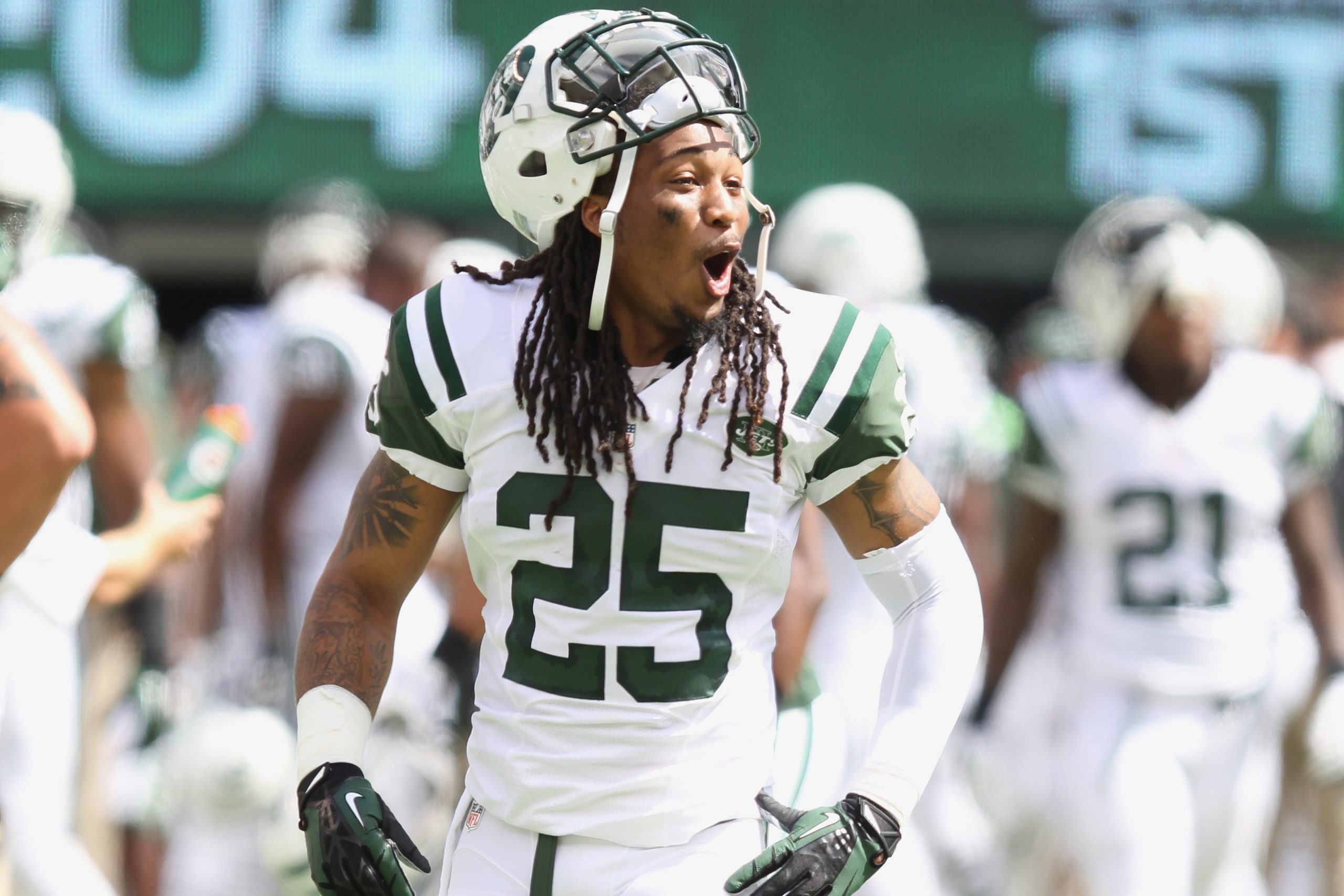 For Calvin Pryor it's a new head coach, old position. It was recently confirmed by Jets' head coach Todd Bowles that Calvin Pryor, the Jets' first round pick of last year's draft, will be moving back to his collegiate position of strong safety. Pryor will man the strong safety position, while recent acquisition Marcus Gilchrist will take over at free safety.
Big things were expected of Pryor when he was drafted by the Jets last year. Pryor's rookie season turned out much like the Jets' 4-12 season, disappointing. In an interview on the Jets' website Pryor was asked to describe his rookie season, to which he replied "A learning lesson, a learning curve." After Pryor was drafted Rex Ryan was giddy at the thought of having such a hard hitting safety to play in the box; Ryan even compared Pryor to Jack Tatum who was infamously known as 'The Assassin' for his huge, and sometimes dirty hits. Unfortunately for Rex, Pryor was forced to play out of position at free safety as opposed to his natural strong safety position due to lack of talent and depth in the secondary. With a completely revamped secondary, Pryor will be looking to take advantage of the change back to his original position in his sophomore season. Pryor expressed his excitement in the change of positions during his interview on the Jets' website stating "it's music to my ears".
As stated earlier, the biggest reason for Pryor's rookie struggles was the fact that he was forced into playing free safety as opposed to strong safety. The responsibilities can vary for different schemes but in general the strong safety lines up on the strong side of the field, which is the side of the center that has more lineman (a tight end). The reason for this is the fact that the strong side of the field is often the side where the runningback will go on a run play, and strong safeties are responsible for helping on running plays. A strong safety will almost always be responsible for the tight end in man coverage, or the more dangerous one if the offense is running a two tight end set. A strong safety will also be used in blitz packages more often than corners or a free safety.
Free safeties' responsibilities are quite different. Free safeties are usually in zone coverage to provide help for the cornerbacks hence the term 'safety'. The free safety is usually the last line of defense if a cornerback blows his coverage. The term 'free safety' also has to do with the fact that since they're usually in zone coverage, and aren't responsible for a certain player, they have the opportunity to make a play on the football (ie. interception) if they see one which is also known as 'ball-hawking'. Free safeties need to be more polished all-around players who can cover, hit hard, and make plays.
The free safety is more of a cornerback prototype than the strong safety, whereas the strong safety can be considered a linebacker prototype. This is one reason why the Jets' new free safety Marcus Gilchrist will make a good addition. Gilchrist is a converted cornerback, and has experience at both positions. Gilchrist will be able to provide help in coverage for Revis, Cromartie, Skrine, and company while Pryor can focus on what he does best in the box.
Although Gilchrist will be an important role player in the Jets' defense, it was recently made public that Gilchrist is dealing with a shoulder injury. It wasn't said whether it was a pre-existing injury or recently attained. The Jets seem to think that Gilchrist will be ready to participate in offseason activities by training camp. It's likely the Jets are counting on Gilchrist coming back by training camp to avoid another situation that would involve Pryor spending some time at free safety again.
Head coach Todd Bowles' defensive scheme is predicated on heavy blitzing, and lots of man to man coverage. This means that the majority of the time the cornerbacks will be in man to man coverage, sometimes without help from their safeties. Todd Bowles' aggressive scheme is likely one of the reasons Mike Maccagnan felt it was necessary to overhaul the secondary. The Jets' corners will often be put on an island 1-on-1 with receivers but now that they have the island himself, Todd Bowles will be able to run his blitz-heavy scheme with more confidence.
Videos
Aaron Rodgers Injury Fallout & Jets/Bills Recap