Home Slider Injury Report Jet News
NY Jets Injury Updates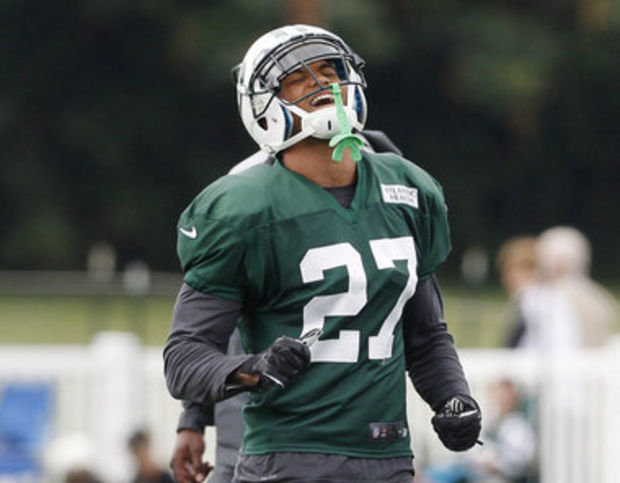 The NY Jets completed day two of their voluntary minicamp on Wednesday. Head Coach Todd Bowles spoke to the media about some Jets who are currently injured. Here are updates on several players.
On his timetable for Stevan Ridley to return…
To be honest with you, I don't know. They are monitoring that and he's running straight ahead, but cutting and doing everything that he needs to do, until I can start seeing some of that, then I could probably give you a better answer. Right now, it's just week by week and kind of go as you go. Hopefully he will be ready for training camp and we will see how it goes.
On Dee Milliner's timetable for a return…
Again, the trainers and the doctors can tell you better than I can. He does some individual work and I kind of go from there.
On if Winters will be 100 percent at all this spring…
I would hope so.  I would have to check with John Mellody. I know he was doing some individual work right now and we have to see how that progresses before we put him in there.
On how Ryan Fitzpatrick looked and when he will be fully cleared…
I hope he gets better.  He threw the ball around some I wouldn't say he was 100 percent now.  Ryan is a trooper and he is a tough guy. He went out there and threw some.  I think he is still a work in progress as far as getting healthy.
On if he has spoken to Muhammad Wilkerson…
No, I haven't spoken to him, and again they are voluntary.  I just know Mo (Muhammad Wilkerson) is working out and I am sure he is going to be fine.
On the absences of Jeremy Kerley, Sheldon Richardson, and Calvin Pryor…
Yes, it's voluntary and some guys have some things to do.  Its voluntary minicamp and they had to some things they had to take care of.
Videos
New York Jets OTA Presser Takeaways, Aaron Rodgers' Impact and Summer Delusion