Jets Select Ohio State Receiver Smith In Round Two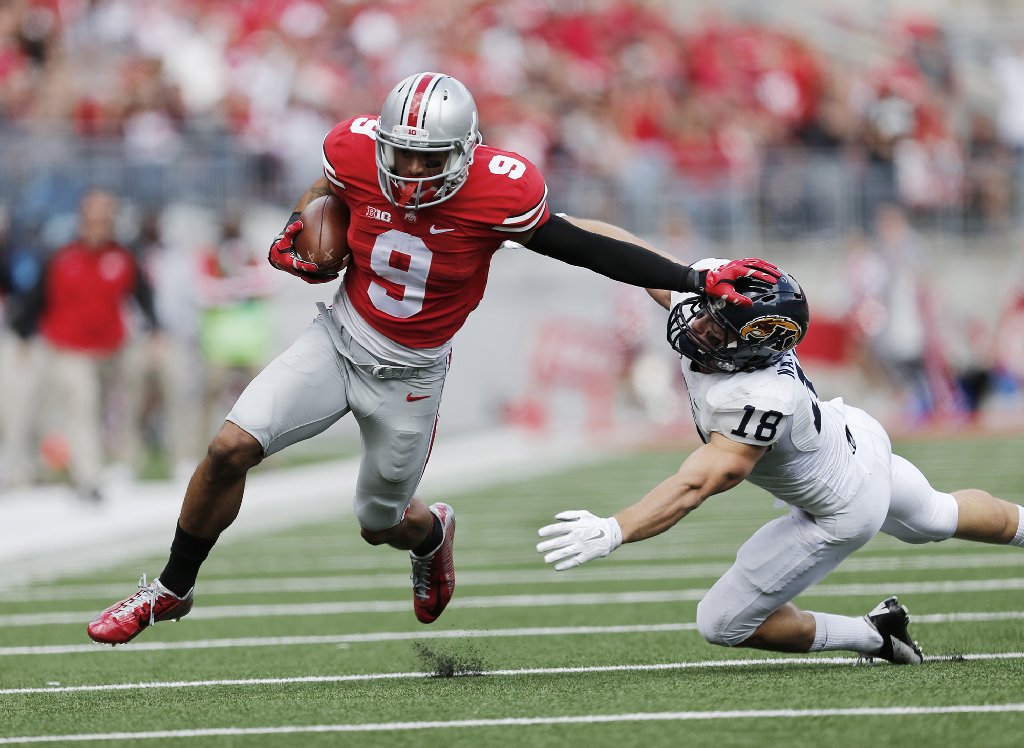 By Glenn Naughton
After going defense in round 1, the New York Jets plugged a big hole on the offensive side of the ball in the second round of the NFL draft when they chose Ohio State receiver Devin Smith 37th overall.
The 6′ 1", 199 lb Smith posted an eye-popping 28.2 yards per catch during his senior year at Ohio State and had a 20.7 YPC average over his four collegiate seasons.
He'll come to the Jets and form an impressive quartet of receivers with Brandon Marshall, Eric Decker and Jeremy Kerley.  With last season's second rounder Jace Amaro in the fold, the Jets are poised to filed their most talented offense in decades.
Smith has legitimate 4.4 speed at receiver and has been compared to the likes of DeSean Jackson and Mike Wallace. Should he get to a point to where he produces at that level, he becomes a steal in the second round for the Jets and Mike Maccagnan.
Here is a thread with more information on Devin Smith.
Videos
JetNation
4.6K
Subscribe
Broken Brains; Critics of Jets Quarterback Aaron Rodgers Begin Stirring up Conspiracy Theories