Featured Editorials Home Slider
Key Matchups for Jets Versus Eagles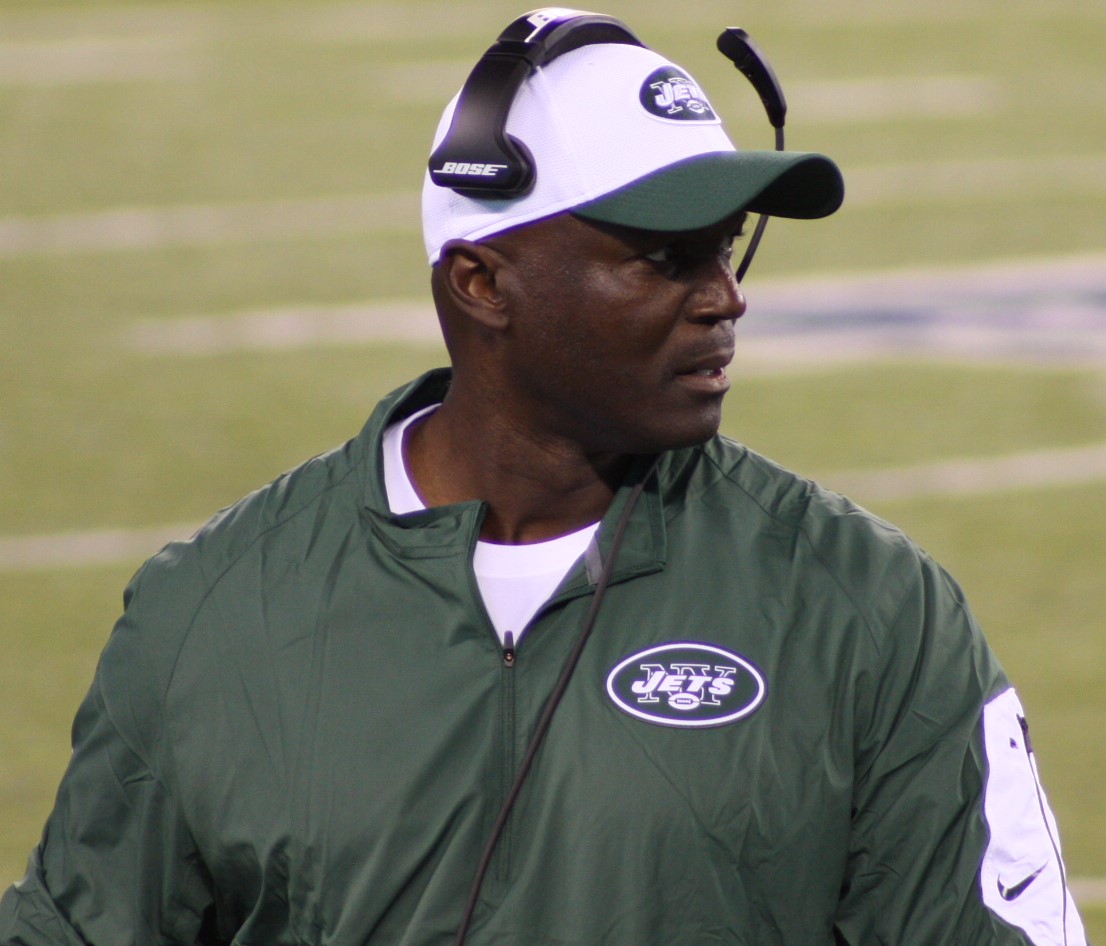 By Glenn Naughton
As the 2-0 Jets prepare to take on the Philadelphia Eagles at MetLife Stadium this Sunday, JetNation.com take a look at some of the key match ups between Gang Green and the winless Eagles.
Jets Defensive line vs. Eagles Offensive line- This is where the Jets should dominate and the game should be won.  Through two games this season the Eagles offensive front has been atrocious.  After going out and signing the leagues leading rusher, Demarco Murray, the Eagles dumped All-Pro guard Evan Mathis having already cut ties with their guard on the opposite side, Todd Herremans.  Head Coach Chip Kelly opted to replace both starters with a pair of journeymen in Allen Barbre and Andrew Gardner.  The result?  Through two game this season, Murray has a grand total of 11 yards on the ground, compared to last season in Dallas when he was just under 300 yards after week two.  Eagles quarterback Sam Bradford is also the first quarterback the Jets defensive line will have the chance to get after who lacks any elusiveness after chasing around Johnny Manziel and Andrew luck in weeks 1 and 2.
Head Coach Todd Bowles and Defensive Coordinator Kacy Rodgers vs. Chip Kelly- Seeing the Eagles come out this week to run the same offense they have so far this season is almost unthinkable at this point.  Going back to last season and through two weeks this season, three different teams have expressed to the media that Kelly's offense is too
predictable and that they know what's coming before the ball is snapped.  It happened last year against the San Francisco 49ers and then again against the Seattle Seahawks.  Following their loss last Sunday, Eagles wide receiver Josh Huff said he regularly heard Cowboys defensive players calling out the Eagles plays before the snap.  If Kelly proves to be as stubborn as  he's perceived, Bowles and Rodgers should be prepared to lock down a predictable scheme with a significant advantage up front in terms of talent.  During an interview on Philadelphia sports radio yesterday, former Jets special teams coordinator Mike Westhoff said if a player told him he'd figured him out, he wouldn't be able to sleep that night.  Players have been telling Chip Kelly that since last season and his response has been that the players aren't executing, and his scheme is fine.
WR Brandon Marshall vs. CB Byron Maxwell- The Eagles big-time free agent addition on defense, Maxwell was brought in to solidify a shaky sub-par secondary.  Through two games Maxwell has been the worst cornerback in the NFL.  In week one he was targeted 11 times, allowing 10 completions for over 140 yards and two touchdowns to Julio Jones and Roddy White.  Last week Maxwell was also beat for a 40 yard score by Brandon Weeden and Terrance Williams.  One key to this match-up is something Eagles fans are all too familiar with, and that's defensive coordinator Billy Davis' unwillingness to give his cornerbacks safety help when struggling.  While facing elite receivers such as Jones or Dallas' Dez Bryant, Davis will often put his cornerbacks on an island for the duration regardless of the results.  If Davis continues this trend while Ryan Fitzpatrick targets Marshall, there won't be any reason for the Jets to get away from it as long as Marshall is winning that battle.
LT D'Brickashaw Ferguson and RT Breno Giacomini vs OLB Conner Barwin- The Eagles have a very active defensive front-seven that's led by the 6′ 4", 265 lb Connor Barwin.  A lengthy outside linebacker with a non-stop motor, Barwin is the type of player who can get to the quarterback and force Fitzpatrick to get rid of the ball sooner than he'd like.  If the Eagles have any chance to win this game, they're going to have to keep the Jets offense in check and get a score on defense or special teams.  Should the former happen, don't be surprised if Barwin plays a part.
Jets linebackers vs. RB/PR Darren Sproles- Given the Eagles struggles and the possibility of Murray missing time after leaving practice with a hamstring issue during yesterday's practice, the Eagles may look to get the ball to Darren Sproles.  While he lacks the frame to take a pounding on a regular basis, Kelly may go to Sproles  out of desperation.  If the Eagles continue to get beat up on the offensive line, Sproles is the only back on the roster with the ability to make people miss and turn a loss into a gain.  Aslo a threat as a punt returner, it's going to be interesting to see if Bobby April chooses to have Ryan Quigly punt the ball to Sproles, or if he uses some directional kicks toward the sidelines to limit  his ability to pop a big return.
Videos
NY Jets Phase 3 OTAs, Expectations and a Minor Calf Tweak with Greg Renoff