Featured Editorials Home Slider
Jets' Fitzpatrick Can't Afford Another Critical Mistake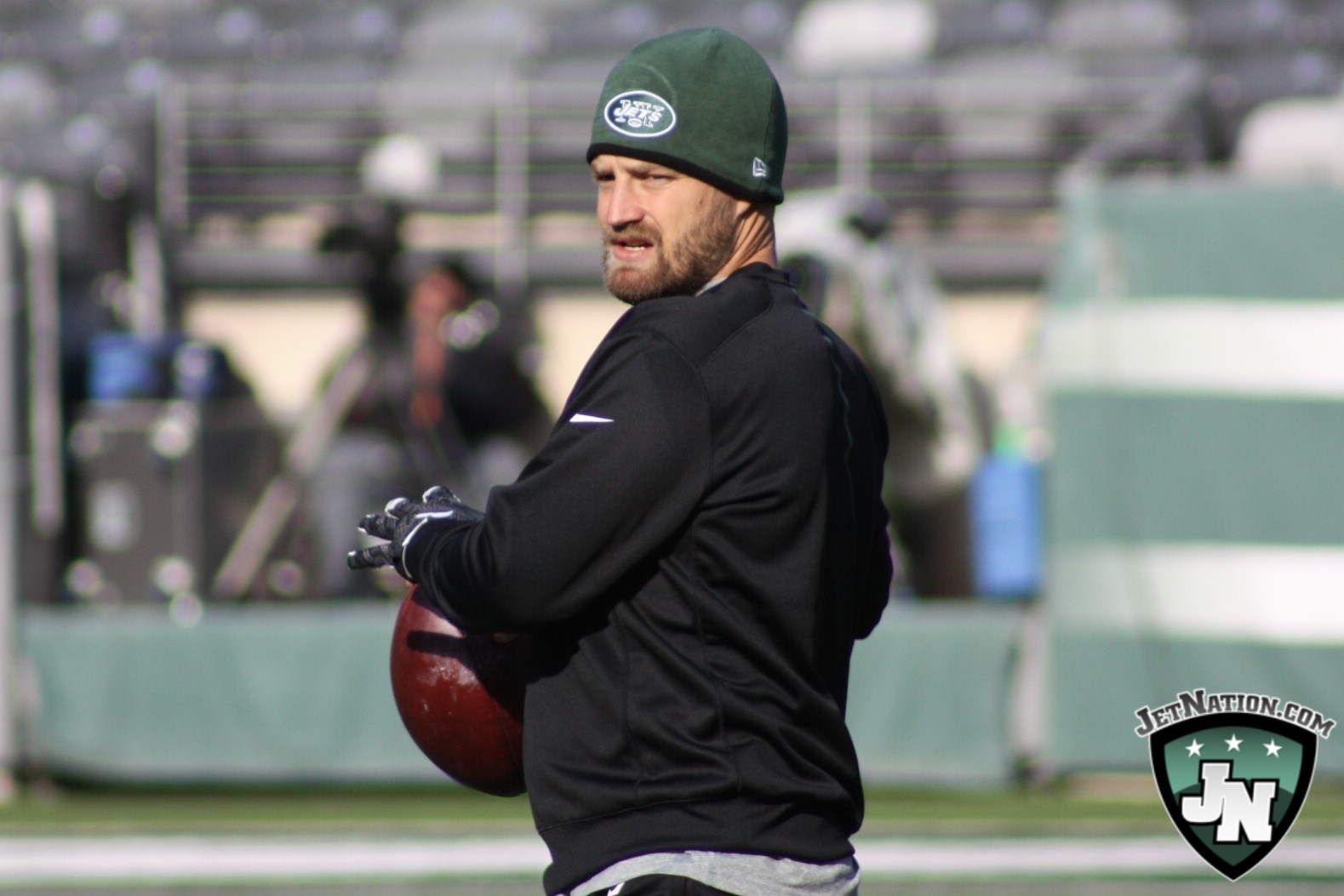 By Glenn Naughton
During his team's week 17 showdown against the Buffalo Bills last season, with a playoff shot on the line, Jets quarterback Ryan Fitzpatrick made what was easily his worst decision of what was an otherwise stellar season.
Down by 2 points from the Bills 15-yard line with just under 11:00 remaining in the 4th quarter, he dropped back and attempted to hit wide receiver Eric Decker in the end zone, failing to see cornerback Leodis McKelvin sliding in front of the receiver.  The result?  A momentum-changing interception by McKelvin that was the beginning of the end for Gang Green that day.
As bad as that decision was, is Fitzpatrick on the verge of making an even more foolish choice in regards to his current contract negotiations with the Jets?
If Ryan Fitzpatrick isn't wearing Jets Green and White when the 2016 season kicks off, we may have to reconsider Harvard's position as an elite learning institution, while Fitzpatrick puts the wheels in motion toward getting a refund for the time he spent there.
Simply put, there are 32 starting quarterback jobs in the NFL.  All but one of those are filled, and the final spot has been promised to Ryan Fitzpatrick since the Jets season ended on that disastrous Sunday in Orchard Park, NY.  Fitzpatrick has made it clear that he intends to play in 2016 and obviously wants to start.  The chance to do both of those are sitting right in front of him, and if he allows this to drag on in to training camp, he's taking a very foolish and unnecessary risk.
While Fitzpatrick does have his share of physical limitations, he's always been sold as a quarterback who can make up for those shortcomings with his superior intelligence.  Finding a way to lose a starting job to a player who was voted the NFL's worst player at his respective position two seasons in a row would be beyond embarrassing.
No, Geno Smith, his only real competition at this point, isn't likely to beat him out.  However, under the guidance of the miracle-working Chan Gailey, it would be foolish to completely rule it out.  Gailey has gotten quality production out of several quarterbacks who have never had any measure of real success anywhere else along the way.  Who's to say Smith won't be next?
It's now being reported that Fitzpatrick's New Jersey mansion is up for rent, spurring some to speculate that negotiations have taken a downward turn.  However, it could also signal that a contract is forthcoming.  Any new deal will pay Fitzpatrick considerably more than the $3.25 million he made last season which could mean he's looking to add room for his wife and five kids.
The Jets need Fitzpatrick.  Fitzpatrick needs the Jets.  He couldn't possibly find a way to drop the ball on this one.
Could he?
Videos
NY Jets Phase 3 OTAs, Expectations and a Minor Calf Tweak with Greg Renoff