Jets 8/14 Training Camp Recap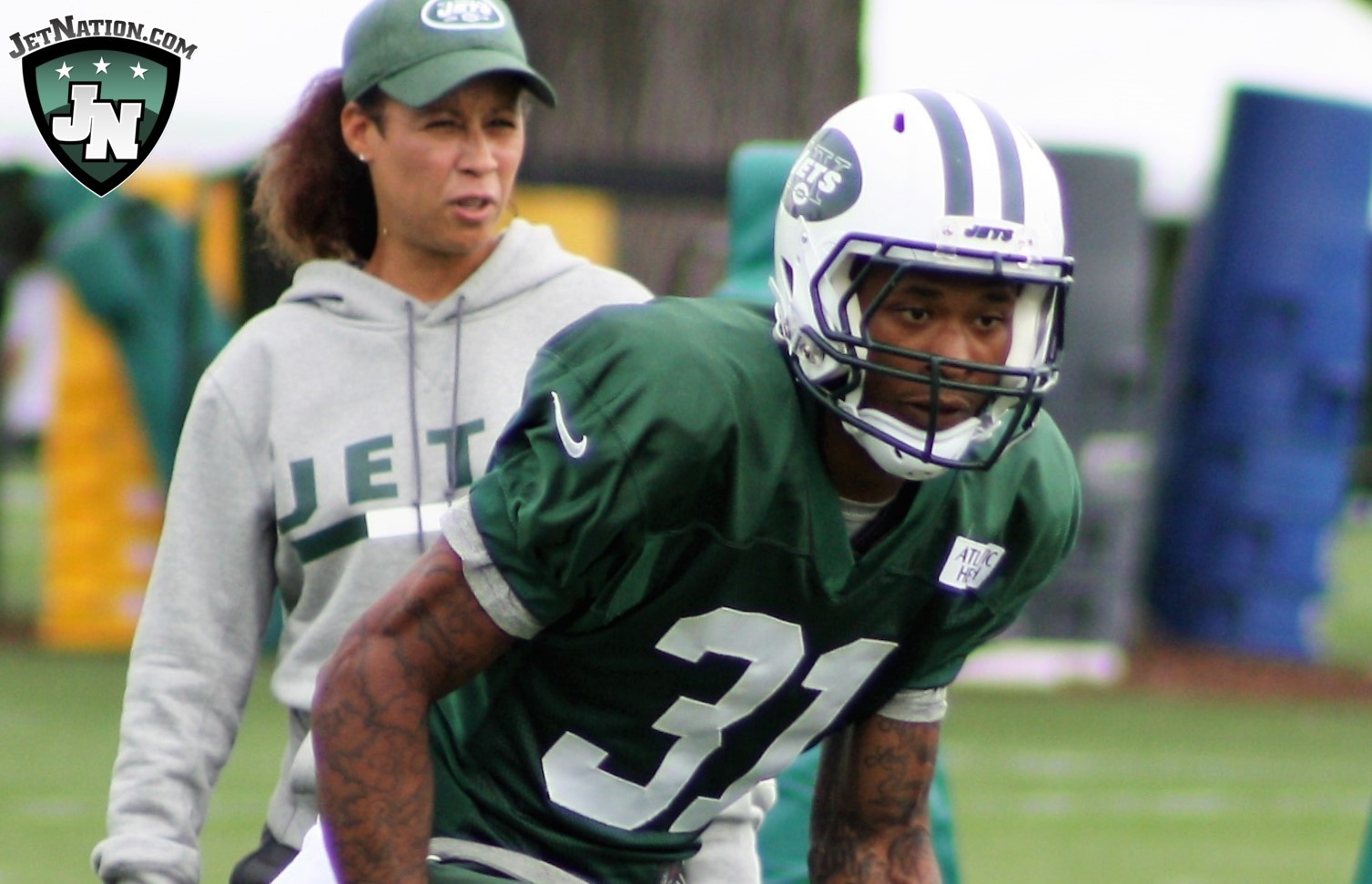 Fresh off of Saturday night's pre-season opener, Todd Bowles and the Jets resumed practice at 1 Jets Drive in Florham Park for a session that saw several positive developments worth noting.
After a solid, yet unspectacular showing in his 2017 debut, Christian Hackenberg appeared to be scanning the field far more than he has at any other time this camp in looking for open receivers.  During team drills he had several pass attempts to his second and third options.  This had become in issue in recent days as Hackenberg was intercepted four times during team periods in the two practices leading up to Saturday night.  Baby steps, folks.
Cornerback Dexter McDougle stood out once again, coming away with a few pass break ups, but he was also flagged for a pass interference at one point, but he appears to be much improved this season.  Now entering his fourth pro season, this is likely a make or break camp for the Maryland product.
Speaking of cornerbacks, rookie corner Derrick Jones flashed more today than any other time at camp.  He had tight coverage on multiple plays and came away with an interception on a tipped ball on another.  He would also get a tipped pass of his own that would be picked off by Connor Harris.  He's a long-term project as a converted wide receiver, but the freakishly athletic Jones has all the potential in the world.
Undrafted inside linebacker Connor Harris got plenty of reps today and came up with the aforementioned interception on a tipped ball that he laid out for.  A long shot, but a player Brant Boyer would probably love to have for his special team's unit.
Quarterback Josh McCown was extremely frustrated at the offense's inability to get set for a play at one point, so much so that when offensive coordiantor John Morton stopped the action, an animated McCown could be heard shouting back at the coach.
Head coach Todd Bowles says running back Matt Forte is still day-to-day with a balky hamstring.  Both he and Bilal Powell practiced on a limited basis.
Up and down day for quarterback Bryce Petty who threw a pair of interceptions during team period, but also fired in a couple of touchdowns on consecutive passes during red zone.
Jalin Marshall is basically the Christian Hackenberg of wide receivers at this point.  He'll follow a very impressive catch or two with a drop on a routine pass with no coverage during receiver drills.  The team will give him every chance to make the roster, but his ball security must improve.
The team pumped crowd noise in to practice today, a move Todd Bowles said was in an effort to prep for the team's upcoming preseason game in Detroit, which of course, will be in a dome.
Lorenzo Mauldin returned to practice after missing time with a bad back that must have been feeling much better as Mauldin and teammate Kelvin Beachum got in to a fight at one point with Mauldin throwing a punch at the back of Beachum's helmet as he lay on the ground.
The Jets added free agent wide receiver Dan Williams who got some looks as a return man, but the big bodied Williams might be a tweener candidate.  At 6′ 2" 234, if Williams plays with the right tools, he may be an option at H-back.
Be sure to keep up with all of the training camp discussions in our forums at JetNation.com
Videos
New York Jets OTA Presser Takeaways, Aaron Rodgers' Impact and Summer Delusion