For Second Week in row, Jets Youngsters Shine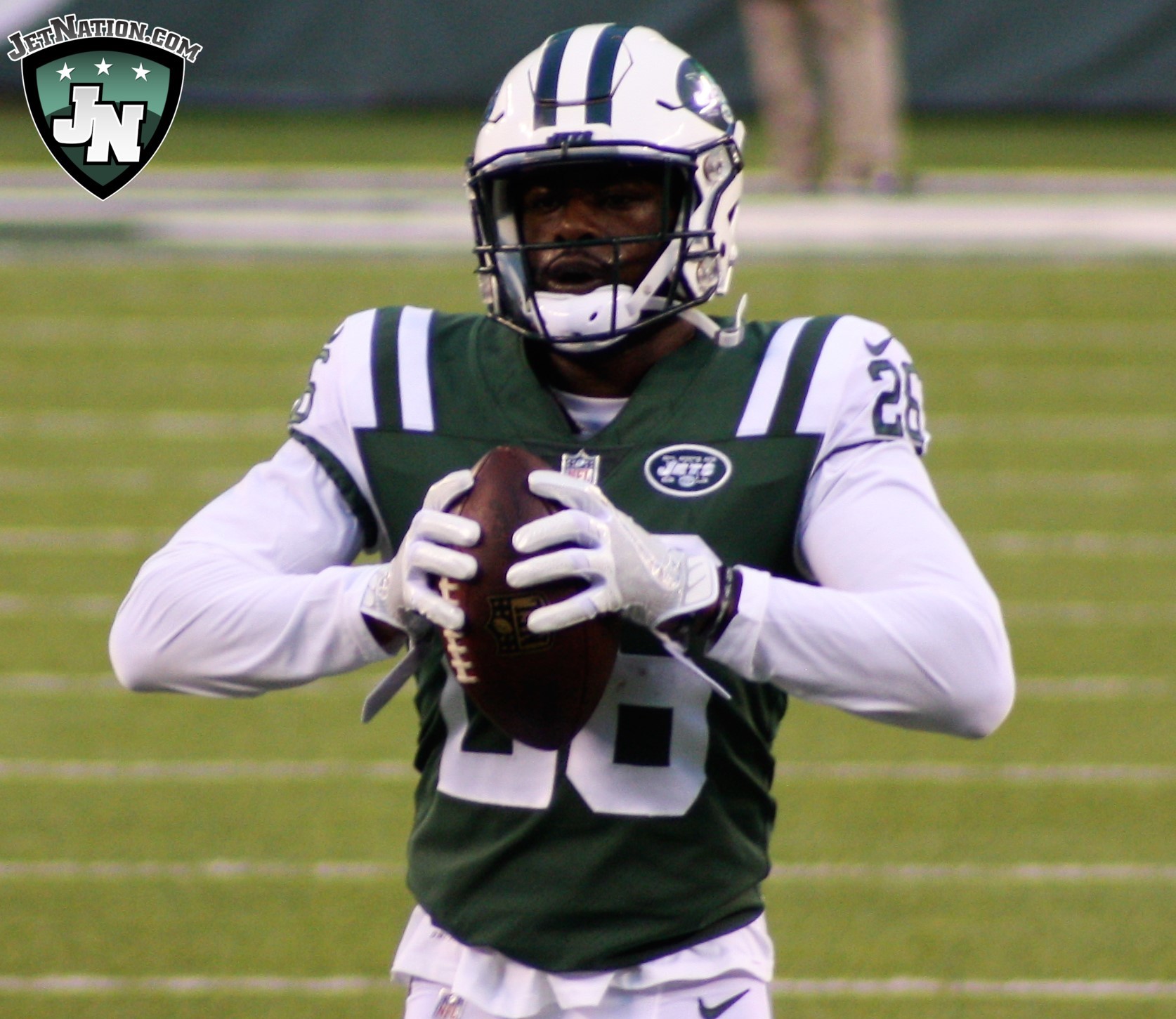 Coming off the heels of a 20-6 victory against the Miami Dolphins in a game that some felt could end up being their only win of the season, the Jets came out and looked fantastic on defense once again, while their suddenly explosive offense did enough to get them a 23-20 win in overtime.
We talked about the lengthy list of outstanding performers last week and the list is equally impressive this week, so without further ado, the Jets top players from yesterday's win:
DL Kony Ealy: According to PFF.com, Ealy was the first defensive lineman to have four batted passes in a game since 2015.  Ealy also came away with an interception on a ball that he tipped straight up in the air.  Ealy also added 3 quarterback pressures.  It was an outstanding effort from Ealy we would later learn was dealing the the death of his sister earlier in the week.  You can't say enough about the effort he gave under those circumstances.
RB's Bilal Powell and Elijah McGuire:
We could list them individually as Powell and McGuire were both fantastic, combining for 256 yards on 31 carries, an average of 8.2 yards per carry.  Powell's long of 75 yards was the second-longest run in team history, and McGuire added a 69-yard scamper of his own.
S Jamal Adams:
Once again, Adams was all over the field and seemingly flawless in coverage in a 5 tackle performance (3 solo).  His career is only four games old, but it's clear to any objective observer that he's going to be a great one.  He's been used as a box safety, a coverage safety, a man cornerback and a linebacker.  He has done all with no problems whatsoever.
S Marcus Maye:
While Maye was steady in run support leading all DB's with 5 tackles, the safety is also a big reason why the Jets secondary has been so much better than the unit that was abysmal last season.  In 2016 the Jets secondary allowed seven TD passes of 40 yards or more and four of those came in their first four games.  Through four games this season, the longest opposing TD pass was Jay Cutler's 3-yard toss that came as time expired last week.  Maye is a big reason for that.
LB/FB Lawrence Thomas:
Over the past two weeks, Thomas has gone from rotational defensive lineman, to key versatile contributor.  A former college fullback, Thomas has gotten some reps there over the past two weeks and has absolutely blown up defenders to spring Jets backs for big runs.  Credit to John Morton for adding this wrinkle to his attack, because now a team that was thought to have no fullback at all, may have a pretty good one in Thomas.
DL Leonard Williams:
Once again Williams failed to get to the quarterback, but he was in on 7 tackles (3 solo) with several coming within a yard or two of the line of scrimmage.  He's still playing on a bum wrist but Williams' improvement since a stinker in week two is a big reason why the Jets defense has given up just two touchdowns in the last two weeks.
OLB David Bass:
Having mentioned the impact of Leonard Williams above, you can't not show some love to David Bass, who the team singed just a couple of weeks ago.  For the second time in as many weeks, Bass was a factor coming off the edge and came away with multiple pressures and a sack.  You can add Bass to a list of impressive low-risk acquisitions who are paying big dividends for the Jets at the moment.
Brent Qvale:
The entire O-line deserves a ton of credit in this game, but Qvale was a concern coming in for his first start of the season against Jacksonville's front seven which is viewed as one of the best in the NFL.  Minus a couple of hiccups, Josh McCown had plenty of time to throw throughout the day and the run game was dominant. The tone was set on the first drive when despite not coming away with any points, the Jets line stonewalled the Jaguars pass rush and Qvale was a big part of that.  You knew if the line held up that well the rest of the way, the Jets were going to have a shot.
WR Robby Anderson:
No, Anderson's stat line won't blow you away (3 receptions, 59 yards), but he smoked an elite corner in AJ Bouye for a 41-yard catch and continues to show he can make plays against opposing team's top cornerbacks.  Not half bad for an undrafted free agent in his second season.
It's been said time and again over the past several months that this season is about the development of this team's young players.  As it turns out, they're developing a bit faster than many anticipated, and now they've got a shot to be over .500 at 3-2 if they can beat the Cleveland Browns on the road next Sunday.  Enjoy it while it lasts, Jets fans.
Videos
JetNation
4.6K
Subscribe
Broken Brains; Critics of Jets Quarterback Aaron Rodgers Begin Stirring up Conspiracy Theories