Vinny Testaverde Honorary Captain, Bilal Powell Meet & Greet & Legacy White Uniforms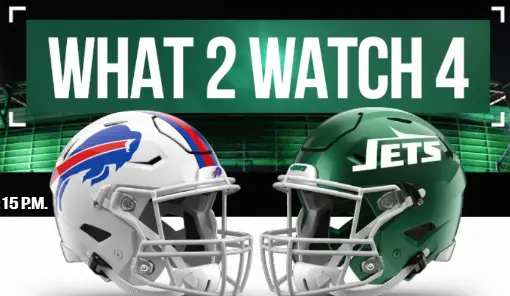 Today, we have the week one matchup between the New York Jets and the Buffalo Bills. For those of you who may be going to the game, here is some information you should know. You can meet Bilal Powell before the game in section 334. The times are listed below. Vinny Testaverde will be the honorary team captain and the Jets will wear their legacy white throwback uniforms for the first time.  Also be sure to check out our forums to see the Official JetNation game day thread.
NATIONAL ANTHEM
NYPD Police Officer, Brianna Fernandez, will lead the fans in singing the National Anthem. Her late father, Luis Fernandez, served in the NYPD for 23 years and participated in the rescue and recovery efforts during 9/11. Luis spent months working in the recovery efforts and contracted stage four esophageal cancer in 2013, before passing in 2014. The Jets will continue their new tradition of asking fans to proudly sing our National Anthem together. The entire stadium will observe a moment of silence prior to the National Anthem.
AMERICAN FLAG
A full field American flag will be unfurled by members of the NYPD, FDNY, PAPD, and Tuesday's Children, a nonprofit organization that provides a lifetime of healing for families forever changed by terrorism, military conflict, or mass violence. Members of the NYPD and FDNY will perform the Presentation of Colors. Players and coaches will also wear NYPD, FDNY, and PAPD hats.
HALFTIME SHOW
Monday's halftime show will feature a Tribute to Jets fans with a performance from Mike DelGuidice and his amazing band. Mike DelGuidice is best known as a rhythm guitarist and vocalist of Billy Joel's band and the lead vocalist and pianist for the Long Island band, Big Shot.
UNIFORMS
The Jets will debut their Legacy White throwback uniform, a modern interpretation of the fan-favorite jersey combination worn from 1978 -1989. The team will have the Sack Exchange logo prominently painted at the 50 yard-line, along with other Legacy-themed branding including special end zones, wallwrap, and in-game entertainment that will take fans back to the Sack Exchange era. On the sidelines, players and coaches will be wearing special Jets Legacy apparel.
HONORARY TEAM CAPTAIN
Jets Legend, Vinny Testaverde will be the honorary team captain.
JETS LEGENDS APPEARANCES
Jets Legend, Bilal Powell, will be doing a meet and greet in Section 334 from 6:45 p.m.-7:45 p.m.
Videos
Aaron Rodgers Injury Fallout & Jets/Bills Recap