Candidates Sinking Fast To Fill Vacant NY Jets GM Position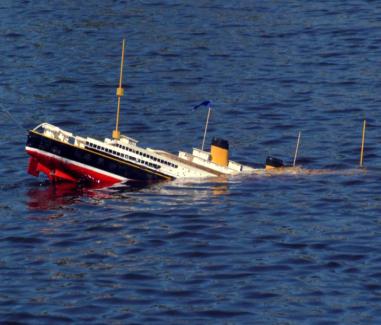 It's been almost two weeks since the New York Jets informed general manager Mike Tannenbaum that he would not be continuing with the organization.  Team owner Woody Johnson has been working with Jerry Hughes of Korn/Ferry International to help in the search for qualified candidates to replace Tannenbaum.
Here's what has happened so far:
San Francisco 49er director of player personnel Tom Gamble appeared to have the inside track to becoming the new GM but reports are Gamble has falling out of favor:
According to CBS Sports' Jason LaCanfora, 49ers director of player personnel Tom Gamble's "star is not as bright with the Jets right now." Gamble had once been considered the favorite.
Source: Rotoworld
Atlanta Falcons director of player personnel Dave Caldwell was brought in for a second interview but decided to accept the Jacksonville Jaguars GM position.
Green Bay Packers director of football operations John Dorsey postponed an interview and is considered to be the top choice as the Kansas City Chiefs new GM.
Then there was Tom Telesco former vice president of football operations for the Indianapolis Colts.  The Jets had contacted him about their GM job but Telesco just became the GM of the San Diego Chargers.
According to reports Former Colts GM Bill Polian declined to even meet with the team.
Former Cleveland Browns GM Tom Heckert canceled a scheduled interview because of concerns about the Jets salary cap situation.
With only two other teams (Browns and Chiefs, likely to land Dorsey) without a GM the Jets have scheduled interviews with several candidates:
Seahawks vice president of football administration John Idzik:
Idzik is in his sixth season with the Seahawks. According to the team website, he oversees player negotiations, the team's compliance with the salary cap, transactions, staff and team contracts, among other duties. Idzik entered the NFL in 1993 with the Bucs.
Source: Rotoworld
Former Chicago Bears GM Jerry Angelo:
Angelo, who was fired from his post in Chicago after the 2011 season, is the only known candidate with experience as a GM. He was the Bears' GM for 11 years, compiling an 87-73 record and building the team that reached Super Bowl XLI.
Source: ESPN New York/Rich Cimini
Miami Dolphins assistant general manager Brian Gaine:
Gaine began his tenure in Miami as the Assistant Director of Player Personnel and was promoted to Assistant General Manager in 2012. He's served as General Manager Jeff Ireland's right-hand man for the past five offseasons.
Source: Sun Sentinel/Omar Kelley
Pittsburgh Steelers director of football and business administration Omar Khan:
Khan, a general manager candidate in the past few years, has thrived in contract negotiations and salary cap navigation, two areas that the Jets desperately need to improve. Khan has been the Steelers' chief contract negotiator for more than a decade.
Source: NY Daily News/ Manish Metha
New York Jets "insider" assistant general manager Scott Cohen has interviewed and being considered.  Cohen could be the last man standing if the latest round of interviews doesn't yield a replacement.  Just wonder how fans will feel having a guy who learned from the last GM making salary and personnel decisions?
Videos
New York Jets OTA Presser Takeaways, Aaron Rodgers' Impact and Summer Delusion