Will Po'uha Be A Cap Casualty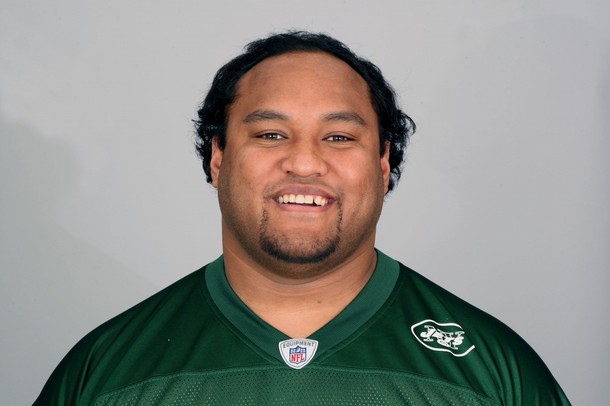 Nose tackle Sione Po'uha is a favorite amongst fans as you often hear the "Pooouuuhhhhaaa" chant from the Jets faithful whenever he makes a play.  Unfortunately the chant was not heard as often this year as in the past.  Po'uha finished his eighth NFL season starting 10 games with 29 tackles and 1 sack while fighting back problems all year.
With the Jets being a projected $23 million over the 2013 salary cap and Po'uha turning 34 on February 3rd, coming off a down year and fighting what appear to be chronic injuries he's become a potential salary cap casualty.
Po'uha signed a three year $15 million contract with the Jets before the start of the 2012 season but his $4.9 million 2013 base salary becomes guaranteed on the third day of the league year (March 14th).  If he is released before then the Jets get a salary cap savings of $3.834 million with a $2.334 million dead money hit, money which counts on the cap for a player no longer on the team.
Po'uha is just one of the many difficult decisions general manager John Idzik will have to make but given the team's financial issues he's best choice might be to move on from the aging defensive linemen.
Videos
JetNation
4.6K
Subscribe
Broken Brains; Critics of Jets Quarterback Aaron Rodgers Begin Stirring up Conspiracy Theories