JetNation.com Interviews Oday Aboushi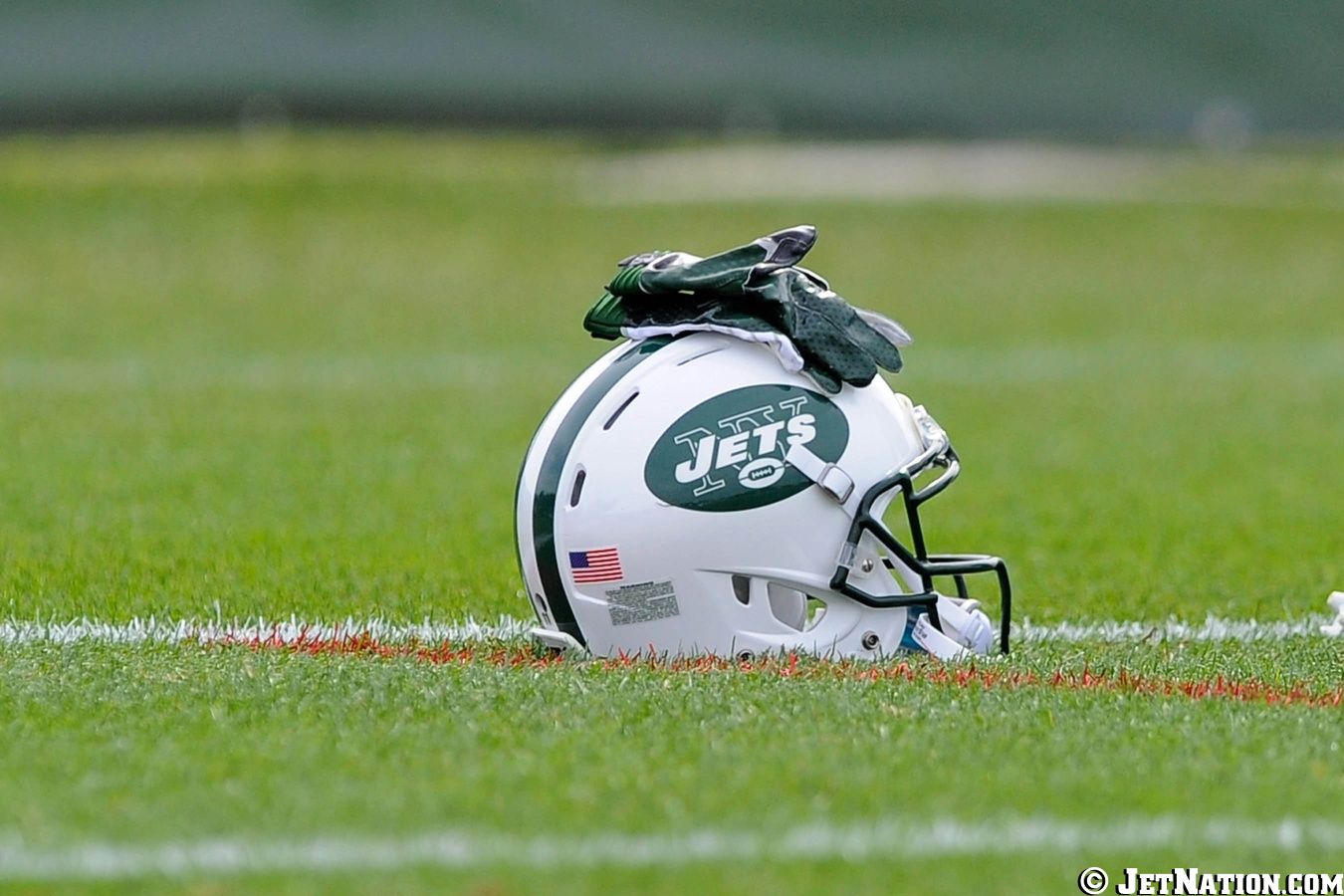 Glenn Naughton of JetNation.com had the opportunity to take part in a blogger conference call with New York Jets left guard, Oday Aboushi. The following is a transcript of the JetNation.com portion of the call.  As always, thanks to the New York Jets for allowing us to participate in today's blogger conference call.
Glenn Naughton: Oday,  fans always hear about how difficult it is for college players to transition to the NFL.  For you, having played offensive tackle in college and being drafted by the Jets where you've been moved inside to play guard, how has it made the transition?  Not only to the speed of the game, but also learning a new position?
Oday Aboushi: It was a little bit of an adjustment and like anything else it took some time and a lot of work, preparation and attention to detail.  I stayed the course with it and to this day I work on it every day in practice to improve at guard and getting a sense for the speed of the game and where people are going to be before the play and whatnot.  It's still and adjustment for me and I'm still working on it every day.
GN: With all the talk last week about the game plan and how heavily run-oriented it was, do the  linemen prefer to really dig in and run block all day or do you prefer that pass-blocking where you're going to be back on your heels a little bit?
OA: I think when you do something that many times you pick up a rhythm and things just start to flow and that's what happened with us last week.  We were in a rhythm and the run game was working really well so it was something we wanted to stick with because  if it's working, why change it?
GN: Having just faced Buffalo and Miami, those are a couple of stout fronts.  With Minnesota up next, they're one of the top-5 teams in the NFL in sacks and their defensive tackles have combined for fourteen of them.  What's it like prepping for these guys when you're facing tough groups week after week who do such a great job of getting after the quarterback?
OA:  You know, I think that's the beauty of the NFL is that week in and week out you're facing tough competition all-around.  The front seven and the back-end presents another challenge for us as an offensive line and we're going to rise to the occasion.  We're gonna do as much as we can.
GN: With this being your first extensive action in the NFL and having faced so many good fronts, who has stood out to you as the best player or most difficult to block against both the run and the pass?
OA: There's quite a few and every week is a great new challenge for the front seven.  I don't really have anyone specific and I'm just focusing on my next opponent and just go from there.  Trying to learn from what I've done, learn what I can do better and go from there.
GN: With you guys being mathematically eliminated, one young player Rex has told us we may see more of is Ik Enimkpali who has shown some great burst in the limited action he's had.  He's a guy who you played against in college when he was playing outside linebacker for Louisiana Tech and you were at Offensive Tackle in Virginia.  What do you remember about him from going head to head in college and how has he looked to you this season in practice?
OA: He does have good burst.  He plays really hard and he's a physical player like he was in college.  I played against him during my Junior year and seeing him now in practice, he goes hard, he's a physical player and he's excited to get out there and do well.  It is a learning process for a lot of guys including him.  He's taking in as much as he can and he's just trying to play as fast as he can.
GN: Following the loss to Buffalo, Rex said it was an embarrassing situation and the easy line for the media to come up with after that was that you guys have quit on Rex.  In beating Pittsburgh and the way you guys played against Miami, that's clearly not the case.  What do you think it is about Rex that galvanizes this team and gets so many players to throw their support behind him?
OA: Aside from being a great coach and a great presence on the field and on the sideline, he's just a great man.  He looks out for us and as players we feel like we owe it to him to put our best foot forward.  Week in and week out we play for each other, everyone in the building and  our fans.  We put in a lot of hard work and try to make people proud.
GN: Any thoughts on playing in the snow?  It's in the forecast in Minnesota this weekend and some guys love it but some guys hate it.  Is it something that matters to you either way?
OA: It doesn't really matter to me.  If it's cold, it's cold and it is what it is.  Players will prepare however they need to get prepared.  Me personally, it's not a factor.
GN: Thanks for your time Oday, good luck against Minnesota.
Videos
JetNation
4.6K
Subscribe
Broken Brains; Critics of Jets Quarterback Aaron Rodgers Begin Stirring up Conspiracy Theories