Breaking News Draft Home Slider
1st Round Jamal Adams; Draft Bio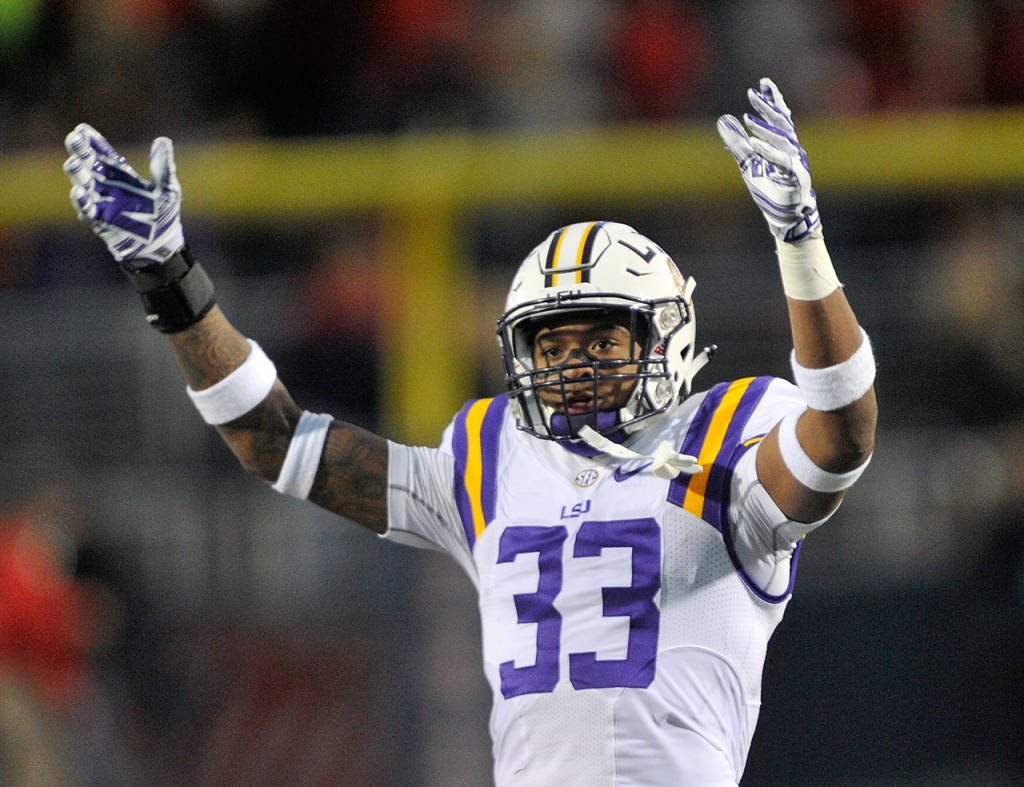 The Jets started the NFL Draft off sticking the their best available player philosophy as they selected Strong Safety Jamal Adams from LSU. He is known as a leader who is a big hitter, Adams Adams earned first team All-America honors and also was a first team All-Southeastern Conference selection in 2016. He recorded a career-high 76 tackles, including 7.5 for loss last season for LSU. His father, George Adams, was selected in the first round by the NY Giants in 1985.
Here are his combine numbers:

STRENGTHS: Bent at the knees and eagerly inching forward toward the line of scrimmage pre-snap similar to the way centerfielders on the baseball diamond anticipate the ball being hit, Adams shows rare key and diagnosis skills. He is hyper-aggressive in run support, flying upfield and slipping past blockers to provide the Tigers with almost another linebacker at the point of attack.
WEAKNESSES: Finding relative weaknesses to Adams' game is difficult. He is slightly smaller than scouts would prefer at the position and has been supported by quality cover corners on the outside throughout his time at LSU. He shows great trust in his teammates, sacrificing himself to funnel ballcarriers back inside toward the rest of the defense rather than attempting to make every tackle on his own. In doing this, however, Adams appears to take very risky angles to the ball and can lose sight of it, at times,
In Our View: Adams is the prototype at safety — the agility of a cornerback and the aggression and instincts of a linebacker. Some will nitpick Adams for interception total — five over 37 games at LSU — but this is more a reflection of opponents' fear in testing him. Draft him and forget about the position for the next decade.
Visit our message board to read more about NY Jets 1st round draft pick Jamal Adams.
Videos
NY Jets OTA Recap; Robert Saleh Cancels Minicamp