Featured Editorials Nick Ferraro Power Rankings
Jetnation.com Top 10 – Season End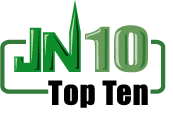 By Nick Ferraro
1.  New York Giants
All hail the Giants.  A pass rush is a beautiful thing – just ask Tom Brady.  Amazing that they could get done it all done without Shockey and Tiki.  Okay, maybe it's not that amazing.
To stay on top: They can upgrade on the OL.  They need a better kicker especially in the Meadowlands.
2.  New England Patriots
Oh, the pain.  This one will take a while to forget.  If the league looks into additional spying allegations, it will help them focus on something other than their vaunted defense collapsing in the last 90 seconds of the Super Bowl.
To get to the top: How about somebody who can pick up a blitz.  They could use someone under 40 at linebacker.  WR could be an issue if they lose their free agents.  Oh, and stop cheating.
3.  Green Bay Packers
The Pack is definitely back.  This team will be better if only because the young stars will improve.  They have to wonder what might have been now that the Giants have the Lombardi.
To get to the top:  Favre must be under center or all bets are off.  The pass rush disappeared against the Giants.  They have to resign Corey Williams and add another big body next to him.
4.  San Diego Chargers
Philip Rivers scored some points playing after the surgery.  He didn't do much, nor did the rest of the offense in the championship game.  They had one of the strangest seasons a team has had.  After a 5-5 start, they ripped off eight in a row including two playoff wins before bowing out.  Consistency will be the target next year.
To get to the top:  Tomlinson and Rivers healthy.  A target opposite Chris Chambers is needed – is Vincent Jackson the answer?  The interior OL was a disappointment.
5.  Indianapolis Colts
The Colts seemed too methodical all season despite piling up wins.  They had a hard time dialing up the emotion when the playoffs started.  They are a contender as long as Manning stays on the field.
To get to the top: Marvin Harrison's absence made a huge difference against a good defense.  He has to return to form, and Gonzalez needs to provide what Brandon Stokley did before he left.  There is an opening at each level of the defense that needs filling.
6.  Dallas Cowboys
Romo's sandlot style can only go so far.  A little less gunslinger would have been perfect.  I don't buy the off-field stuff as the reason they got beat. They have weaknesses on the OL and in the secondary.
To get to the top:  Let Julius Jones go.  He's in Marion Barber's way.  Get a solid backup to rest Barber, and watch him carry this team.  Get a couple big bodies for the interior OL, resign Flozell Adams, and get a CB.  Tighten Romo's leash.
7.  Jacksonville Jaguars
Del Rio sending Leftwich packing should have won him coach of the year.  Garrard was outstanding.  He posted 18 TDs only 3 INTs and a rating of over 102.  That's saying something when you look at this sorry bunch of receivers.  They couldn't get enough pressure on Brady in the playoff game. We saw what that could have done for them.
To get to the top:  A stud at WR.  They need more pass rushers and another solid player at LB.
8.  Pittsburgh Steelers
The Steelers surprised people a bit, but they fizzled down the stretch.  The OL was the culprit after many dominant seasons.  Teams were able to make too many big plays against them as well.
To get to the top:  They need at least two players on the OL.  If Faneca leaves, it gets worse.  They need to start grooming Hines Ward's replacement.  A safety and a cover corner would be nice too.
9.  Seattle Seahawks
Nobody really took Seattle very seriously, and they were right.  This is a nice team with some very pronounced flaws.  Their core is very strong, and they could be back in the mix with some new upgrades in the right places.
To get to the top:  They need a dependable target at WR, and it's time to make Shaun Alexander a part-time player on his way into retirement.    Guard, DT, and Safety need new faces.
10. Cleveland Browns
The Browns were a great story.  Derek Anderson might make Brady Quinn trade bait.  Braylon Edwards and Kellen Winslow are ready to take their places among the league's elite players.  This team has a lot to be excited about.
To get to the top:  The Browns need to continue to build both lines.  The Secondary needs an overhaul as well.
Bottom Five
28. Kansas City Chiefs
The Chiefs played at a pro-bowl level at multiple positions on the OL for years.  They also got old together this year all at once.  They weren't going to have any success at QB no matter what they did with the blocking they had.  Hard to remember this team was 4-3 to start the season.  Nine losses in a row is brutal.
To get out of the bottom five: Figure out who you're QB is.  Get him some OL help.
29. St. Louis Rams
The Rams are officially my pick to be most improved team next season.  Injuries on the OL doomed them out of the gate.  They get a nice draft pick (again), a nice schedule, and should get healthy.  Steven Jackson is a star at tailback.  He will take a big step forward next year.
To get out of the bottom five: Grab the best defensive or offensive lineman with the first pick.  Repeat that in rounds 2-4.  Change the mentality in the offseason.  Repeat after me "we are a running team…we are a running team."
30. Oakland Raiders
What a mess.  Al Davis needs to step aside and let this team get off the ground.  He is a legend and a cornerstone of NFL history.  He is also beyond his better days and destroying a proud franchise.
To get out of the bottom five:  Keep Justin Fargas.  Find some gutsy offensive linemen.  Let Jamarcus Russell play.  Beef up at DT.
31. Atlanta Falcons
The Falcons really didn't have a chance after Vick was arrested.  Their coach turned out to be a coward on top of everything.  That being said, they do have some good players, and they aren't as far as most bottom feeders from respectability.
To get out of the bottom five:  Find a QB that doesn't abuse animals and can play.  Get a WR with some guts.  Upgrade both lines.
32. Miami Dolphins
What can you say?  This was the team we sent to represent American Football in London.  I think we owe the British a solid.  Parcells was an interesting choice given he doesn't typically stick around long enough for the amount of time it will take this team to get back to contention.
To get out of the bottom five:  Forget about Ricky Williams.  Get better players at every position.  Draft a QB for the future.
Videos
New York Jets OTA Presser Takeaways, Aaron Rodgers' Impact and Summer Delusion