Featured Editorials Power Rankings
Jetnation Top 10 – Week Six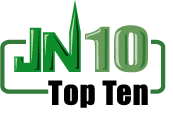 By Nick Ferraro

1. Tennessee Titans
It will be interesting to watch the Vince Young drama play out.  The offense has been better with Kerry Collins as the starter; however, the Titans don't want their quarterback of the future to lose confidence.  His feelings will take a back seat if the team continues to win.
2. Pittsburgh Steelers
We'll know if the bye week helped the Steelers offensive line woes following Sunday's game against Cincinnati.  The Steelers will then face the Giants, Redskins, Colts, and Chargers in successive weeks.  Each of those teams will put the Steelers blocking ability to the test.
3. New York Giants
The Giants were hardly ready to play and it showed.  Cleveland played like a desperate football team.  It should be a minor setback.  I'd be surprised if the Giants didn't play very well next time out.
4. Buffalo Bills
This is the highest the Bills have made it in the rankings since Jim Kelly was their quarterback.  The Bills are alone in first place in the AFC East.
5. Dallas Cowboys
The Cowboys haven't played well in several weeks, and Cowboys Nation is getting restless.  The power running game has disappeared, and the secondary has been bad.   Now Pacman is gone and Romo is hurt.  Just a little while ago, this team seemed unbeatable.
6. Tampa Bay Buccaneers
Jon Gruden has to find a way to get along with Jeff Garcia.  Garcia is the best QB on the roster, and he gives the Bucs their best chance of winning.
7. Arizona Cardinals
The Cardinals pass rush was huge on Sunday.  Their defense has come a long way under Ken Whisenhunt.  The win on Sunday may have been their biggest since the move to Arizona.

8. Washington Redskins
It makes perfect sense: two road wins against top teams followed by a loss at home to the worst team in the league.  The term "letdown" has been given a new meaning.
9. Indianapolis Colts
The sleeping giant is awake.  Baltimore had no chance on Sunday.
10. Carolina Panthers
The Panthers still struggle against the top defenses.  Injuries along the offensive line are taking a toll.
Bottom Five

28. Seattle Seahawks
Welcome aboard, Seattle.  I don't see Coach Holmgren's last year ending up with the big title run he might have wanted.
29. Kansas City Chiefs
Reports out of KC during the bye week indicate that the Chiefs are still bad.
30. Oakland Raiders
After listening to Al Davis, I'm surprised the coaching change didn't result in a win on Sunday.

31.  Cincinnati Bengals
The Bengals have been competitive the last few weeks, but there's still nothing in the win column.
32. Detroit Lions
They played well enough to steal a win and might have gotten ripped off, but the Lions are still winless and on the clock.
Videos
NY Jets Phase 3 OTAs, Expectations and a Minor Calf Tweak with Greg Renoff