Featured Editorials Nick Ferraro Power Rankings
Jetnation Top 10 – Week Seven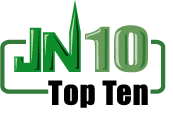 By Nick Ferraro
1. Tennessee Titans
The Titans swatted the Chiefs and now have a three-game lead in the division.
2. Pittsburgh Steelers
The Steelers will need to find ways to handle the Giant's pass rush on Sunday.  The Bengals weren't much of a test.
3. New York Giants
The Giants figure to be the biggest beneficiaries of the Cowboy implosion.  The warm-up section of their schedule is over.  Big Blue travels to Pittsburgh this week followed by tilts with Dallas and Philadelphia.
4. Buffalo Bills
The Bills are solid in each phase, and they are the closest thing to a complete team this side of Tennessee.  The Jets failure in Oakland was a nice bonus.
5. Tampa Bay
The Bucs can compete with any NFC team with Garcia playing quarterback.
6. Arizona Cardinals
The Cardinals are the only team with more than two wins in the NFC West.  Winning the division will not be impressive.  Winning in Carolina this week would be.
7. Washington Redskins
This is still the most enigmatic team in the league.  The Skins go to Detroit Sunday.  It's time they beat up on a bad team the way a contender should.
8. Carolina Panthers
Carolina dominated Sunday against a potent Saint offense.

9. Green Bay Packers
The Packers have to be inspired by their quarterback's ability to play through pain.   Injuries are this team's biggest issue right now.
10. Dallas Cowboys
That was pathetic.  The Cowboys are helping to prove that having the most talented roster is less important than desire and chemistry.

Bottom Five
28.  San Francisco 49ers
The Niners had some folks excited with a 2-1 start.  Four losses later, the basement is closer than the penthouse.
29.  Seattle Seahawks
With or without Hasselbeck, this team is bad.
30.  Kansas City Chiefs
If the defense leaves the field, the Chiefs need two plays to score.

31.  Cincinnati Bengals
Marvin Lewis is just about done.

32. Detroit Lions
Hey, at least the quarterback stayed on the field of play this time.
Videos
NY Jets Phase 3 OTAs, Expectations and a Minor Calf Tweak with Greg Renoff