Step Off Holmes, Get Out Of My Way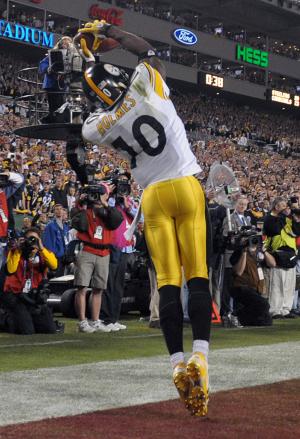 Recently acquired New York Jets wide receiver Santonio Holmes made the news earlier today.  Various media reports claimed that Holmes was thrown off a plane.  Randy Lange on NYJets.com says these reports are not true.
According to the Allegheny County, Pa., Police Department.

"As previously reported, [Santonio] Holmes was NOT removed from any airplane (4/29/2010)," a media release from the police department read. "He was asked to remove his Ipod (at one point), in which he complied. There's no further information to report."
JetNation.com was not on the plane so we don't have a first hand account of this situation.  As with most important things in life, we defer to the Beastie Boys.
"Step off homes – get out of my way".
You can read more about this and leave your reaction in our New York Jets message board.
Videos
Aaron Rodgers Injury Fallout & Jets/Bills Recap