Tom Brady Talks About Living The Bi-Life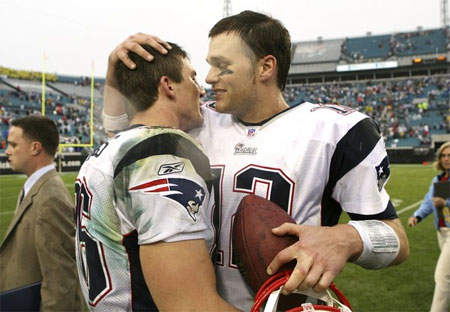 That's right Jets fans, Tom Brady gave an interview and confirmed what so many have speculated the past few years.  Tom Brady is living a bi life.  Tom is bi-coastal and talked to Sports Illustrated about the Jets offseason acquisitions.
NJ.com has a nice recap of the article, here are the highlights:
he touches on a number of topics, including how his life has changed since he became a father
how great Patriots coach Bill Belichick is
how tough an opponent the Jets are going to be this season.
"They're always a team that gives us problems," Brady says of the Jets. "And they've sure made a lot of changes this offseason. When your archrivals do as much as they've done, you've got to pay attention. They went to the conference championship game, they've got a great defense, they can run the ball as well as anyone, and they've got a great young quarterback (Mark Sanchez) who can make a lot of plays. Our whole division's improved. To win the division, we'll really have to earn it this year."

Brady goes on at length in the interview about his bi-coastal life, his two young sons, and his not being able to put in the time in the Patriots' offseason program as he used to when he was younger.
If you would like to talk about Tom Brady's bi-life or how great the NY Jets are; here is the thread for you in the Jets Nation forum.
Videos
New York Jets OTA Presser Takeaways, Aaron Rodgers' Impact and Summer Delusion