Jets Nation Mail Bag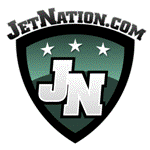 We received this email yesterday from Gary H in NJ.  We thought the perspective of a long time season ticket holder was worth sharing:
Yesterday I received my 2010 Jets Season Parking Guide ! Yes parking has become so confusing we now need a guide.

I was feeling pretty good about purchasing the PSL's for many reason's but I think primarily so I didn't feel like a second (non-PSL) citizen. I didn't expect to park in front of the gate but come on, after looking at my parking options for this season that feeling is now gone.

Woody has made it perfectly clear that the only fans he cares about are the ones that can afford the club and suite PSL's and game tickets. It's becoming more and more apparent that he has no idea who his customer base is. As a business man one would think that selling out on a season ticket basis and having a waiting list adds more value and revenue than a new venue with over ten thousand empty seats. Not to mention the thousands of Jet fans who will no longer even buy a Jet hat!

Being a die hard suffering Jet fan fan was an honor something we all shared and rallied behind, waiting for that season that day. Who would imagined that after all those years the day we were all waiting for was the day we all got screwed.
Here is the parking map that is being referenced.
Videos
New York Jets OTA Presser Takeaways, Aaron Rodgers' Impact and Summer Delusion