Best Seats Available; By Section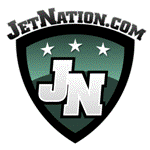 By RowOneJetFan
This is for people who have NOT bought seats, PSL or NON-PSL UD in new stadium. Trying to figure out what your strategy is. Buy stubhub, off fan sites, or hope for bigger better PSL or UD deals or hang out for deals like last year when they did half season ticket packages and "military" specials.
Or maybe people are hoping there will be a upper deck seat reallocation as they stopped selling tickets up there and they could end up between the 20's in the upper deck this June and even better not had have to front free money to the Jets for a year like the rest of us.
If people are on fence who may want a PSL but are waiting for the Next Price Reduction I have listed the best seats available as of this morning in the 4k, 5k, 6k, 7.5k and 15K sections. If I gave you who gave me this info I would have to shoot you.
If these get reduced again with the free parking, no money down and no psl payment till 2011 they might get some people on sideline to buy.
Here are best unsold PSL seats as of today:
111a by 111c row 22 in 15k section with a $140 ticket on Jets side one seat away from $700 tickets
142 towards 143 row 5, 15k on Visitors side
143 row 13 aisle by 144 7.5k section seats 20 and 21 (narrow row between two lower entrances)
143 row 30 seats 19 and 20
133 row 15 seats 15 and 16 6k section
144 row 25 seats 9 and 10
Mezz B best seats – pair row 12 under cover 249b on aisle by 250b
Mezz B other best seats – pair row 3 other side
Mezz A has a few good seats, but all in three combos
Section 231A row 11, 3 seats (4kpsl)
Section 133 row 12, seats 5-7 (6kpsl)
Section 133 row 23 (6k)
Section 134 row 26, (7.5k) seats in middle 26
Section 103 Row 6 (5k)
Section 128 row 5 (5k)
Tons of seats in 20K section and Great Hall Club on visitors side so did not mention seats plus still crazy expensive, mezzanine club corners basically sold out and all other seats up there have crazy ticket prices so did not mention.
The section 103 and 128 very low row end zone seats in the middle three sections would be very interesting if Jets lowered that PSL and ticket. Getting to sit five rows from field in a 3k PSL with a $105 ticket and free parking is a lot better than last row upper deck sideline at goal line for $105 a ticket where you pay to park behind the race track. But then again I am guessing what is next as even Woody is flying blind and praying the Meadowlands gets the Super Bowl in 2014, Hard Knocks is some great free PR and that Mark Sanchez doesn't step in a crack in the sidewalk while out partying and breaks his ankle. These are all things Woody can't control that can damage his already weak sales.
I am sure this thread is last thing Jets want, a sort of coupon cabin for people wheeling and dealing for last minute Jet bargains.  You can discuss these seats in the Jets Nation fan forum.
Best Regards;
ROWONEJETFAN
Videos
Aaron Rodgers Injury Fallout & Jets/Bills Recap