Backup QB Scenarios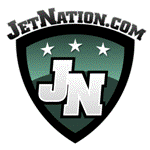 By Ken Swarthout
I don't know about the rest of you, but I'm hopeful that one of our lower-level priorities is shaking things up a bit on the QB depth chart, and wanted to hear some opinions.
SCENARIO A: Stand Pat (Clemens, Ainge, O'Connell)

Obviously, this is least preferable to me. We don't NEED to carry four QB's again, and while it seemed the Jets were hopeful there would be a suitor for Kellen Clemens, its clear no one wants him. In addition, Ainge hasn't shown the Jets much of anything.
SCENARIO B: Sign veteran backup, cut 2 QB's

Some options would include UFA Mark Brunell (who we would have to wait until July to sign), Jeff Garcia, Marc Bulger, UFA Daunte Culpepper, UFA Josh McCown, and Jamarcus Russell. Signing one decent veteran QB would mean we'd be able to cut Clemens AND either O'Connell or Ainge, giving us 3 QB's.
SCENARIO C: Other ideas?

This is where you fine people of JetNation come in and hopefully bring an alternative solution to the table, if neither of the above is acceptable to you.  Read more opinions and leave yours in our New York Jets message board.
Videos
New York Jets OTA Presser Takeaways, Aaron Rodgers' Impact and Summer Delusion