What Was The Best Decade To Be A Jets fan?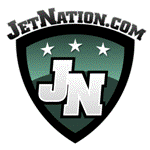 By Ken Swarthout
What was the best decade to be a New York Jets fan?
1960's: The decade where the franchise made the change from the NY Titans to the NY Jets produced the team's only Super Bowl championship. It also was the decade when Leon Hess purchased the team. Head Coach Weeb Ewbank, Broadway Joe, Don Maynard, Emerson Boozer and Matt Snell fulfilled Namath's "guarantee" in Super Bowl III, defeating Johnny Unitas's Baltimore Colts 16-7.
1970's: The post-merger 70's had few highlights, given that the Jets failed to attain a winning season during the decade. However, a pair of 8-8 seasons at the end of the decade under Head Coach Walt Michaels showed there was a light at the end of the tunnel.
1980's: The Jets achieved some measure of glory for the first time since 1969 during the early 80s. The New York Sack Exchange was formed, featuring feared linemen Mark Gastineau, Joe Klecko, Marty Lyons and Abdul Salaam. Along with RB Freeman McNeil, the Jets reached the AFC Title game in 1982 only to lose to hated Miami. The Jets moved to the Meadowlands in 1984, and nearly reached the AFC Title game again in 1986.
1990's: Browning Nagle, the Fake Spike and Kotite were unfortunate low points in the early 90s, but they gave way to the Parcells era beginning in 1996. The Jets quickly ascended, going from 1-15 and a funny joke to 9-7 and then 12-4 and a 10-0 lead over Elway's Broncos in the 1998 AFC Title game. However, more despair ended the decade, as the Jets lost that game, and the 1999 season was over before it started thanks to the Meadowlands turf and Vinny Testaverde's ruptured achilles tendon.
2000's: Controversy began the decade, as Parcells gave way to Belichick, who was replaced by Al Groh in just a day. Groh did however provide the Jets, and the world, the Monday Night Miracle, one of the greatest games in NFL history and the greatest Monday Night Football game. More missed chances filled the Herm Edwards and Eric Mangini eras, leading up to the hiring of Rex Ryan for the 2009 season.
2010's: An empty slate for the optimists among JetNation who believe that the upcoming decade will be better than the rest. With the Jets poised for great things coming off an AFC Title game appearance in 2010-11, it stands to reason that the 2010s could at least start off on the right foot.
Tell us what decade you pick in our New York Jets message board.
Videos
New York Jets OTA Presser Takeaways, Aaron Rodgers' Impact and Summer Delusion