Fantasy Football Featured Editorials
2010 Fantasy Football Rankings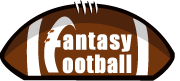 Hello Jet Nation!  This is Fantasy Mike and this is the first of what will be many articles throughout the year giving fantasy football tips and advice.  With training camp around the corner we have created our top 200 fantasy football list while also breaking this down by position.
While drafting in your league, please feel free to use this list as a guide but if you have drafted 2 Rb's in the 1st 2 rounds you may want to then not just take the highest ranked player but use your discretion to fill your proper roster slots. This also goes for QB, while I am not a fan of drafting a QB in the 1st 2 rounds, if you do, then wait until late in the draft for your backup as the only way he would play is due to a bye week or injury.
With only about 8 RB's slated for full time duty and out of those 8 there are a few injury questions marks like Turner and Jackson, I would focus on getting a top 5 WR while trying for a Ryan Grant type in the 2nd round. If all full time Rb's are taken, feel free to stack your Wide Receivers and fill in your Rb's in the 3rd, 4th and 5th rounds because as you saw last year only half of the consensus top 10 RB's fulfilled their draft status and their turned out to be plenty of high performers at that position late in the draft.
We have also provided auction values based on a 10 team league with $100 salary Cap
Our draft rankings will be updated throughout pre-season as situations change in the NFL so please check back for updates and 2 articles a week during the season.
Fantasy Mike
—————————————————————————————————————————————-
The complete fantasy football list appears below and here are copies you can download (Top 200, Rankings By Position).
| | | |
| --- | --- | --- |
| Player Name | Team | Auction Value |
| Peterson, Adrian | MIN | 33 |
| Johnson, Chris | TEN | 32 |
| Jones-Drew, Maurice | JAC | 27 |
| Moss, Randy | NE | 26 |
| Johnson, Andre | HOU | 25 |
| Gore, Frank | SF | 23 |
| Rice, Ray | BAL | 22 |
| Austin, Miles | DAL | 22 |
| Turner, Michael | ATL | 21 |
| Rodgers, Aaron | GB | 19 |
| Marshall, Brandon | MIA | 19 |
| Brees, Drew | NO | 18 |
| Wayne, Reggie | IND | 18 |
| White, Roddy | ATL | 17 |
| Grant, Ryan | GB | 16 |
| Manning, Peyton | IND | 16 |
| Jennings, Greg | GB | 16 |
| Mendenhall, Rashard | PIT | 15 |
| Fitzgerald, Larry | ARI | 15 |
| Jackson, Steven | STL | 15 |
| Williams, DeAngelo | CAR | 14 |
| Greene, Shonn | NYJ | 14 |
| Rice, Sidney | MIN | 14 |
| Johnson, Calvin | DET | 14 |
| Colston, Marques | NO | 13 |
| Brady, Tom | NE | 12 |
| Benson, Cedric | CIN | 12 |
| Romo, Tony | DAL | 11 |
| Jackson, DeSean | PHI | 11 |
| Mathews, Ryan | SD | 10 |
| Smith, Steve | NYG | 10 |
| Smith, Steve | CAR | 10 |
| Ochocinco, Chad | CIN | 10 |
| Boldin, Anquan | BAL | 10 |
| Jacobs, Brandon | NYG | 9 |
| Moreno, Knowshon | DEN | 9 |
| Stewart, Jonathan | CAR | 9 |
| Forte, Matt | CHI | 9 |
| Rivers, Philip | SD | 9 |
| Gates, Antonio | SD | 9 |
| Clark, Dallas | IND | 9 |
| Charles, Jamaal | KC | 8 |
| Thomas, Pierre | NO | 8 |
| Wells, Beanie | ARI | 8 |
| Addai, Joseph | IND | 8 |
| McCoy, LeSean | PHI | 8 |
| Brown, Ronnie | MIA | 8 |
| Schaub, Matt | HOU | 8 |
| Cutler, Jay | CHI | 8 |
| Best, Jahvid | DET | 7 |
| Williams, Ricky | MIA | 7 |
| Barber, Marion | DAL | 6 |
| Jones, Felix | DAL | 6 |
| Bowe, Dwayne | KC | 6 |
| Davis, Vernon | SF | 6 |
| Favre, Brett | MIN | 5 |
| Jackson, Fred | BUF | 5 |
| Maclin, Jeremy | PHI | 5 |
| Ward, Hines | PIT | 5 |
| Welker, Wes | NE | 5 |
| Finley, Jermichael | GB | 5 |
| Celek, Brent | PHI | 5 |
| Witten, Jason | DAL | 5 |
| Portis, Clinton | WAS | 4 |
| Bush, Michael | OAK | 4 |
| Forsett, Justin | SEA | 4 |
| Harrison, Jerome | CLE | 4 |
| Jackson, Vincent | SD | 4 |
| Edwards, Braylon | NYJ | 4 |
| Gonzalez, Tony | ATL | 4 |
| Kolb, Kevin | PHI | 3 |
| Tomlinson, LaDainian | NYJ | 3 |
| Hardesty, Montario | CLE | 3 |
| Tate, Ben | HOU | 3 |
| McFadden, Darren | OAK | 3 |
| Nicks, Hakeem | NYG | 3 |
| Sims-Walker, Mike | JAC | 3 |
| Floyd, Malcom | SD | 3 |
| Moss, Santana | WAS | 3 |
| Wallace, Mike | PIT | 3 |
| Garcon, Pierre | IND | 3 |
| Crabtree, Michael | SF | 3 |
| Meachem, Robert | NO | 3 |
| Holmes, Santonio | NYJ | 3 |
| Houshmandzadeh, T.J. | SEA | 3 |
| Manning, Eli | NYG | 2 |
| Flacco, Joe | BAL | 2 |
| Spiller, C.J. | BUF | 2 |
| Ryan, Matt | ATL | 2 |
| McNabb, Donovan | WAS | 2 |
| Bush, Reggie | NO | 2 |
| Slaton, Steve | HOU | 2 |
| Bradshaw, Ahmad | NYG | 2 |
| Hightower, Tim | ARI | 2 |
| Taylor, Chester | CHI | 2 |
| Daniels, Owen | HOU | 2 |
| Maroney, Laurence | NE | 2 |
| Jones, Thomas | KC | 2 |
| Sproles, Darren | SD | 2 |
| Driver, Donald | GB | 2 |
| Harvin, Percy | MIN | 2 |
| Cotchery, Jerricho | NYJ | 2 |
| Knox, Johnny | CHI | 2 |
| Miller, Zach | OAK | 2 |
| Shiancoe, Visanthe | MIN | 2 |
| Winslow, Kellen | TB | 2 |
| Young, Vince | TEN | 1 |
| Chambers, Chris | KC | 1 |
| Mason, Derrick | BAL | 1 |
| Brown, Donald | IND | 1 |
| Henne, Chad | MIA | 1 |
| Foster, Arian | HOU | 1 |
| Williams, Cadillac | TB | 1 |
| Collie, Austin | IND | 1 |
| Britt, Kenny | TEN | 1 |
| Bryant, Antonio | CIN | 1 |
| Aromashodu, Devin | CHI | 1 |
| Bryant, Dez | DAL | 1 |
| Burleson, Nate | DET | 1 |
| Hester, Devin | CHI | 1 |
| Smith, Alex | SF | 1 |
| Cassel, Matt | KC | 1 |
| Doucet, Early | ARI | 1 |
| Manningham, Mario | NYG | 1 |
| Stafford, Matthew | DET | 1 |
| Palmer, Carson | CIN | 1 |
| Sanchez, Mark | NYJ | 1 |
| Freeman, Josh | TB | 1 |
| Roethlisberger, Ben | PIT | 1 |
| Garrard, David | JAC | 1 |
| McGahee, Willis | BAL | 1 |
| Smith, Kevin | DET | 1 |
| Johnson, Larry | WAS | 1 |
| Jones, Julius | SEA | 1 |
| Gerhart, Toby | MIN | 1 |
| Breaston, Steve | ARI | 1 |
| Evans, Lee | BUF | 1 |
| Berrian, Bernard | MIN | 1 |
| Washington, Nate | TEN | 1 |
| Williams, Roy E. | DAL | 1 |
| Royal, Eddie | DEN | 1 |
| Henderson, Devery | NO | 1 |
| Walter, Kevin | HOU | 1 |
| McCluster, Dexter | KC | 1 |
| Thomas, Devin | WAS | 1 |
| Gaffney, Jabar | DEN | 1 |
| Cooley, Chris | WAS | 1 |
| Carlson, John | SEA | 1 |
| Boss, Kevin | NYG | 1 |
| Miller, Heath | PIT | 1 |
| Olsen, Greg | CHI | 1 |
| Keller, Dustin | NYJ | 1 |
| Shockey, Jeremy | NO | 1 |
| Watson, Benjamin | CLE | 1 |
| Heap, Todd | BAL | 1 |
| Scott, Bernard | CIN | 0 |
| Torain, Ryan | WAS | 0 |
| Washington, Leon | SEA | 0 |
| Snelling, Jason | ATL | 0 |
| Avery, Donnie | STL | 0 |
| Thomas, Demaryius | DEN | 0 |
| Murphy, Louis | OAK | 0 |
| Robiskie, Brian | CLE | 0 |
| Jones, Jacoby | HOU | 0 |
| Owens, Terrell | BUF | 0 |
| Williams, Mike | TB | 0 |
| Schilens, Chaz | OAK | 0 |
| Massaquoi, Mohamed | CLE | 0 |
| Jones, James | GB | 0 |
| Tate, Golden | SEA | 0 |
| Avant, Jason | PHI | 0 |
| Bell, Mike | PHI | 0 |
| Hasselbeck, Matt | SEA | 0 |
| Campbell, Jason | OAK | 0 |
| Orton, Kyle | DEN | 0 |
| Leinart, Matt | ARI | 0 |
| Taylor, Fred | NE | 0 |
| Ward, Derrick | TB | 0 |
| Hamilton, Lynell | NO | 0 |
| Buckhalter, Correll | DEN | 0 |
| Morgan, Josh | SF | 0 |
| Lynch, Marshawn | BUF | 0 |
| Westbrook, Brian | PHI | 0 |
| Norwood, Jerious | ATL | 0 |
| Dwyer, Jonathan | PIT | 0 |
| Choice, Tashard | DAL | 0 |
| Coffee, Glen | SF | 0 |
| McKnight, Joe | NYJ | 0 |
| Jennings, Rashad | JAC | 0 |
| Ringer, Javon | TEN | 0 |
| Moore, Mewelde | PIT | 0 |
| Jackson, Brandon | GB | 0 |
| Jenkins, Michael | ATL | 0 |
| Cribbs, Josh | CLE | 0 |
| Hartline, Brian | MIA | 0 |
| Bennett, Earl | CHI | 0 |
| Thomas, Mike | JAC | 0 |
| Robinson, Laurent | STL | 0 |
| Bess, Davone | MIA | 0 |
| Davis, Fred | WAS | 0 |
Videos
New York Jets OTA Presser Takeaways, Aaron Rodgers' Impact and Summer Delusion