American Dream @ Meadowlands
The hideous looking and stalled retail project in the Meadowlands (Xanadu) may soon be getting a much needed jump start.  There are several reports stating that the owners of the Mall of America (Triple Five Group) are in the final stages of negotiating a deal to take over the space.
Triple Five's Mall of America is twice the size of the current Xanadu footprint and includes over 500 stores and an aquarium. Triple Five, a Canadian based multinational held by the Ghermezian family, also owns the massive West Edmonton Mall in Canada. Four out of 10 of Mall of America's visitors are tourists.

From it's inception, Xanadu's proximity to the brand new Jets/Giants stadium, the troubled Meadowlands racetrack and the 20,000 seat IZOD Arena were all supposed to reinforce the Meadowlands as a major tourist destination. The hope is that Triple Five can make that happen for the Meadowlands before the 2014 Superbowl comes to town.
The 2014 Super Bowl has to be a driving force behind this acquisition.  That should give them plenty of time to give the exterior a more modern look that doesn't illicit such a negative reaction.
Tell us what you think about the American Dream @ Meadowlands in our NFL message board.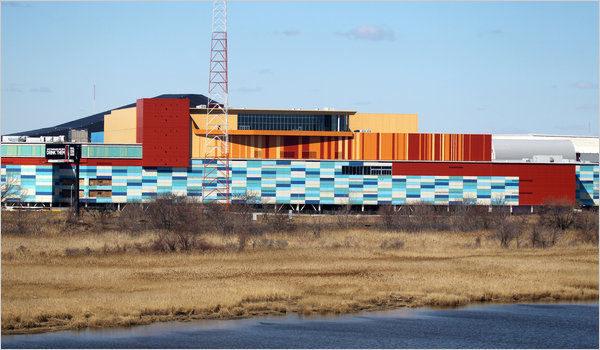 Videos
Aaron Rodgers Injury Fallout & Jets/Bills Recap