NY Jets Practice At Metlife Stadium (8/21)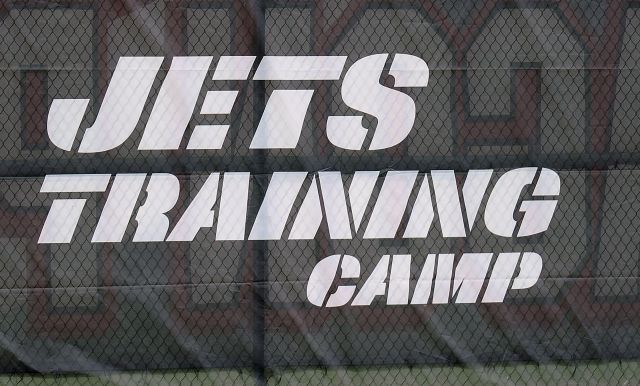 The NY Jets had originally announced that they would hold a Family Night practice at Hofstra University on August 21st.  Due to ongoing maintenance issues at Hofstra, the family night practice on 8/21 has been moved to Metlife Stadium.  The date and time have yet to be announced, please check the NY Jets training camp schedule for updates.  Unfortunately this means there will be no practice at Hofstra this year.
Jets Practice Update
Hempstead, NY – With the start of the 2012-13 academic year and the hosting of the second Presidential Debate occurring soon, the timing of a number of campus maintenance projects within James M. Shuart Stadium and the campus community have had to be adjusted.  Due to the altered maintenance schedule as a result of hosting the Presidential Debate, work on James M. Shuart Stadium will need to occur in the latter part of August.
Therefore, due to the timing of this work, the University and the New York Jets agreed that the August 21 date would no longer be viable for the previously scheduled practice.
New York Jets Statement
We have had a great relationship with Hofstra University for many years and we understand the circumstances. Based on the timing, the team has decided to move the August 21 practice to MetLife Stadium. Although we're sorry that the location of this year's practice needed to be change, we are committed to remaining connected to our Long Island fans.
Videos
Aaron Rodgers Injury Fallout & Jets/Bills Recap