Home Slider NY Jets Training Camp
Jets Camp Report: Family Night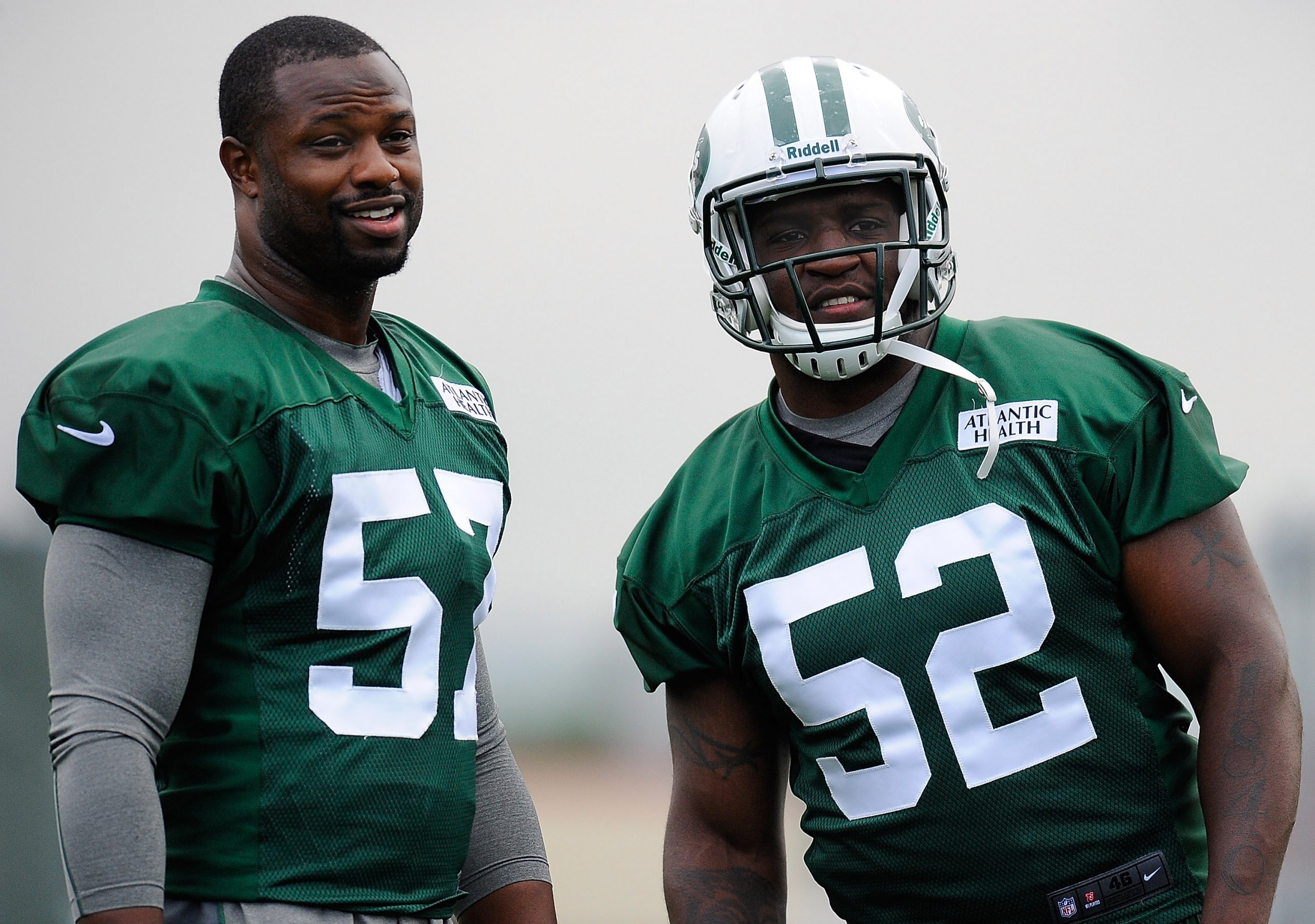 JetNation had the opportunity to watch the Family Night Practice at MetLife stadium from the VIP MetLife 50 Club.  This was provided to us by our friends at @MetLife_Central.  It was my first trip inside this club and yes, it was very nice.  Flat screen TVs everywhere, private bar, and a few food stations inside.  You also have the ability to stand right behind the visiting teams bench.  Definitely wouldn't be a bad way to watch a game and we do appreciate that MetLife gave us this access for the practice.
On to the actual training camp practice, the first thing to point out is there was no contact.  The players were in shorts and as they prepare for their 3rd preseason game there are very few secrets at this point in camp.  Wayne Hunter was excused from practice for personal reasons and Calvin Pace was absent because he had some dental work done.  Santonio Holmes was back on the field and that was encouraging.  Here are some other injury updates from Rex Ryan.
Here are some thoughts:
Beat Reporters
They provide the "official stats" for practice but I am wondering who provided their head shots. Some of them are pretty dated, anyhow back on topic:
Sanchez 12-for 23 tonight with 2 INT (revis, bell) and 3 "sacks." 3-for-6 in unsuccessful two-min drill. Tebow 5-for-9 with 3 sacks. #nyj

— Jenny Vrentas (@JennyVrentas) August 21, 2012
Folk 3-4, Brown 4-4 in FGs. #nyj

— Seth Walder (@SethWalderNYDN) August 21, 2012
I am here to tell you that passing stats in training camp practices are meaningless.  The numbers don't show it but Mark Sanchez had a very good practice.  He was intercepted by Darrelle Revis on a diving play that only Darrelle Revis could make.  Stephen Hill had a very bad practice and there were at least 3 incompletions to Hill that seemed to be the result of miscommunications.  That is what practice is for, and that is why these passing stats are meaningless.
Positional Drills
These drills don't really show you that much, it is hard for the players to look bad without any opposition.  One player stood out and that was Bart Scott.  He hustles like a rookie and genuinely seems annoyed that he wasn't allowed to tackle people.  Last year was a down year for Bart and he seems extremely focused on correcting that.
Who Stood Out?
Jordan White.  Not only does Jordan White have a spot on this roster, he is going to contribute this year.  The Jets had him returning punts and he caught everything thrown his way in practice.  We had an exchange with Jordan after practice and commended him on catching everything.  He pointed out that he dropped one pass on a corner route.  What he left out was the ball was thrown a few feet in front of him and he had to leave his feet to try and haul it in.  He came very close to making an acrobatic catch, what I like is that he expected to make the catch.  He never said it was a bad throw.  He runs good routes, has great hands and seems poised to help this team from day one.
Austin Howard.  He stood out because he took the 1st team snaps at right tackle.  This was a non-contact practice so he can not be graded. I do feel comfortable saying that he stood out simply because he is 6'7″ and 330lbs.  If you are going to key on one players performance against the Panthers, make it Howard.  He deserves a look because the Jets don't have the answer at RT yet.
Demario Davis. All I want to point out here is he is exciting to watch.  Seeing him on an inside blitz really gives hope that the Jets are going to disrupt the opposing QB regularly this season.
Here are some additional notes from Jets training camp on Tuesday.
Videos
Aaron Rodgers Injury Fallout & Jets/Bills Recap