Home Slider Jet News Player interviews
Tim Tebow On The Wildcat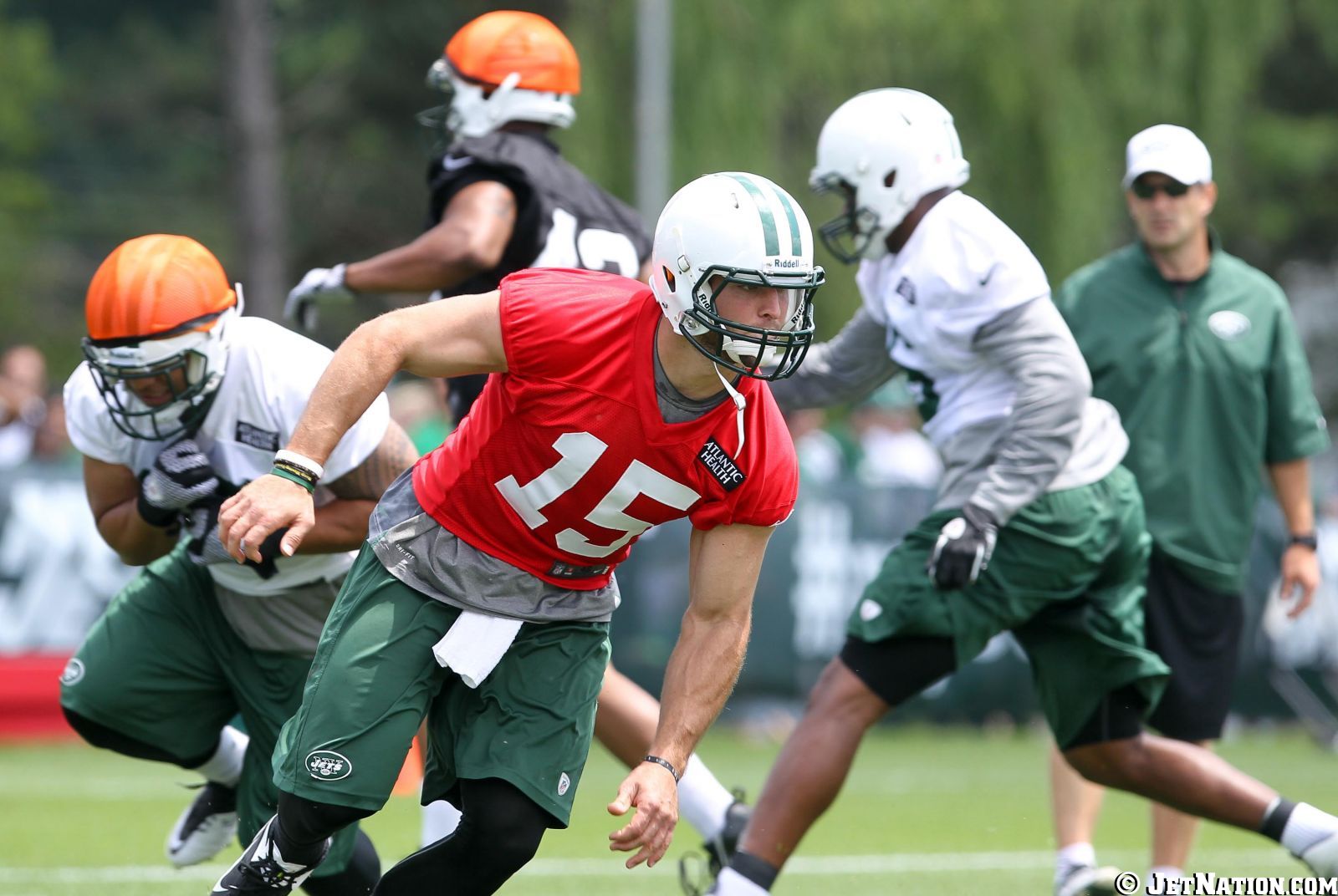 On practice this week …
I feel like it's been a really good week. I feel like we've done some things really well. We've gotten better every day. I feel like as we're getting ready for this game against Carolina, we'll be prepared to go out there and execute and hopefully do some good things.
On the change at right tackle…
Austin (Howard) has been doing a really great job throughout camp. Wayne (Hunter) has done a great job at times. Both of those guys have been competing hard and I'm proud of both of their efforts.
On whether or not he would like to run the Wildcat during the preseason…
It's ok. We've ran that play before. It doesn't matter. Whatever I'm asked to do, I'll do. I'm fine either way.
On having to be ready to play at any moment…
I feel like I do that sometimes in practice, so I guess that gives you a little bit of reps at that. Also, I've done that a lot in my career. I did that my freshman year of college back and forth a lot, and my rookie year into the beginning of last year.
On if he wanted a live rep with the Wildcat play this preseason…
It's fine. We had a few live reps in practice, but I've ran that stuff before so I've had reps in my life at it.
On whether he thinks the game plan should remain a secret during preseason…
Yeah, I just think we continue to work on it in practice when we need to. We can get good reps in practice. I don't think it's something you have to do in a preseason game.
On how the change at right tackle affects him…
I mean just as far as feeling it, it's a little bit harder to feel being my blind side. Both of those guys have worked hard in camp and just competed well. Austin has done some good things and Wayne has done some good things. I'm just proud of their effort.
On his communication with Howard…
I think you just want to be clear with your calls and everything. It's new for everybody so you want to be exciting and clear but for him, he's done a good job. He's gotten everything down. It's just having confidence in your guys.
Videos
New York Jets OTA Presser Takeaways, Aaron Rodgers' Impact and Summer Delusion