Home Slider NY Jets Training Camp
Opponents To Watch: Buffalo Bills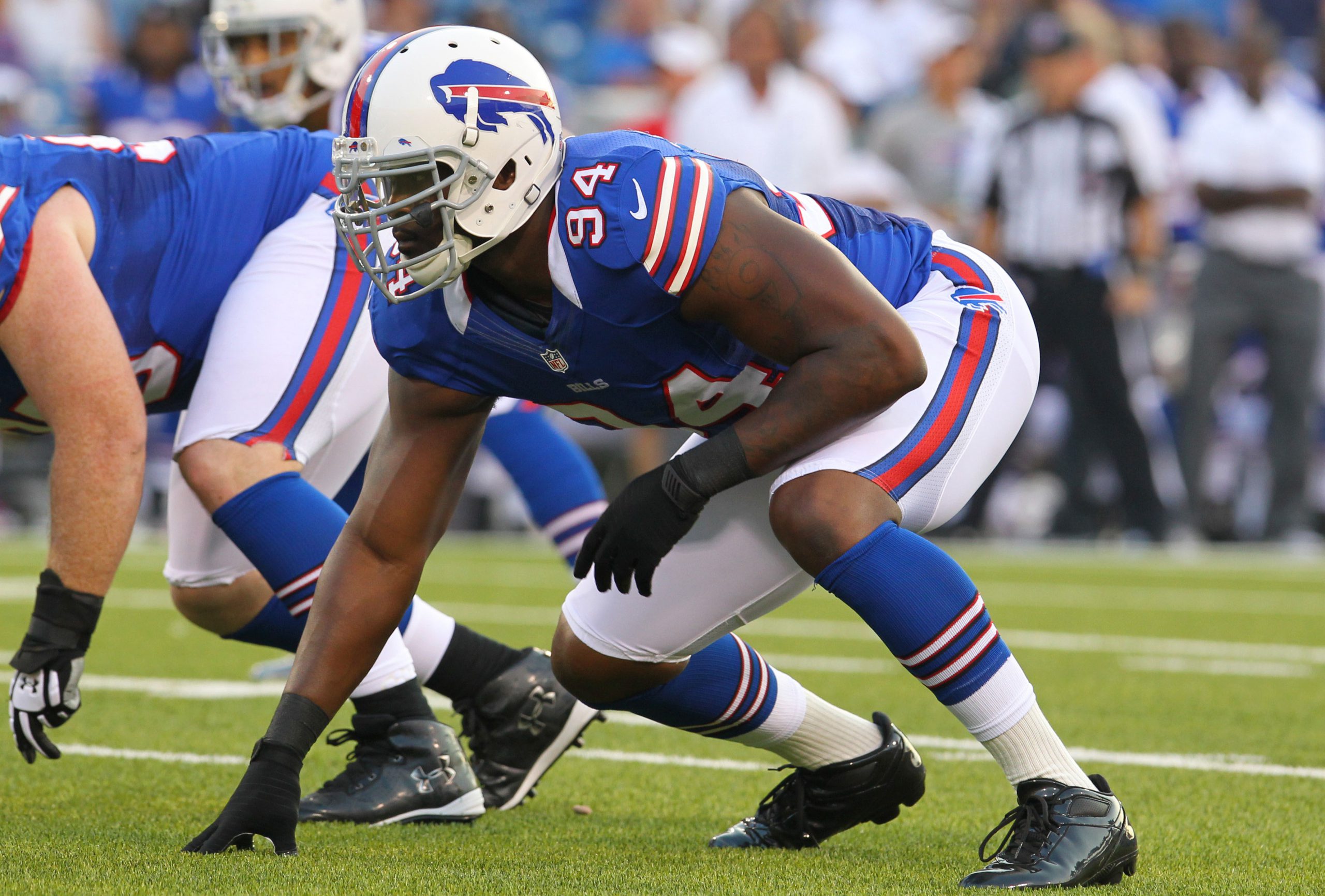 This week the Jets play the Buffalo Bills. Here are 3 players/matchups to keep an eye on:
1. DE Mario Williams (#94)- this 7th year defensive end has been an All-Pro 2 times in his career. He'll be going up against the Jets new RT Austin Howard. Howard will have his hands full and the team will know early in the game if they're going to need to give Howard help on Williams. If it's too much to ask of Howard to block Williams on his own, the Jets will need to use RB Shonn Green and Bilal Powell to chip Williams, in order to keep Sanchez from being sacked.
2. WR Stevie Johnson (#13)- Johnson has had some success against Darrelle Revis in the past catching 11 balls for 159 yards last year. He is a deep threat, but can also sneak across the middle of the field and get yards after the catch. Revis will have his hands full this week. If the Jets can contain Johnson, the passing game of the Bills should falter.
3. CB Stephon Gilmore (#27)- Gilmore will be playing in his first regular season game ever. The Bills staff has been so high on Gilmore's progress that he has won the starting job over 4th year corner Leodis McKelvin. He is a very skilled corner who has tremendous speed and playmaking abilities. However, he will have the daunting task of guarding a veteran receiver in Santonio Holmes, or Jets rookie Stephen Hill who has a considerable height advantage on Gilmore. The Jets will look to exploit the rookie early and often. The Jets success throwing towards Gilmore will ultimately determine their overall passing success for the game.
Here is our full New York Jets game preview.
Videos
Aaron Rodgers Injury Fallout & Jets/Bills Recap