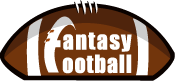 Welcome back to another year of over and underachievers.  I am changing the format a bit and will only focus on guys who are ranked outside the top 20 for skill positions and top 10 for Qb's and TE's as many of you will have to always start a skill player in the top 20 regardless of matchup.   This should assist more people with game day lineup decisions.  Their weekly rating will always be listed in parenthesis.  With the 1st game coming up on Wednesday here is our 1st list;
Overachievers
Robert Griffin III (12)- He has a tasty matchup against an awful Saints pass defense and with the Skins expecting to be trailing he is a great start here.
Jake Locker (17)- Another young QB playing in a game they should be trailing and getting to go against a pretty awful pass defense in New England.
Kevin Smith (22)- He gets to play the Rams in the 1st game and based on last year as well as preseason , I do not see their awful run defensive issues fixed.
Peyton Hillis (27)- The Chiefs have made him and Jamaar Charles co RB1's on the depth chart and the Atlanta defense is quite shaky versus the run as well.
Ronnie Brown (31)- Ryan Mathews is officially out for the game and he should take advantage of a nice 1st week matchup in the Raiders.
Ben Tate (38)- With an expected blowout and the pretty close job share, Tate should take advantage and put up RB2 numbers in this 1st week.
Eric Decker (24)- Jump on this while Peyton stays healthy, Steelers are an aging defense who struggled in last year's playoff game against an awful Tim Tebow.
Pierre Garcon (29)- He was by far the main target of RG3 all of preseason and get the shaky Saints pass defense.
Danny Amendola (46) – He is the only target that Sam Bradford looks for on almost every play to a fault and with the Rams probably trailing the whole 4th quarter he should rack up a ton of catches and possible touchdown.
Kyle Rudolph (16)- Other than Percy Harvin he is the only passing target for Christian Ponder and gets to play a struggling Jaguar defense.
Underachievers
Matt Ryan (10)-While he looked fantastic during preseason but has always struggled on the road and gets a tough start in Kansas City.
Joe Flacco (16)-Another player who looked great against vanilla preseason coverage's but the Bengals has a sneaky good pass defense.
BenJarvus Green Ellis (24)- He has a tough matchup especially for a power back and a shaky Ravens pass defense.
Cedric Benson (28)-Has a tough road matchup in San Francisco and I do not expect him to get many touches in his 1st game.
Beanie Wells (31)-He is coming off knee surgery and looked quite slow during preseason, with the quicker Ryan Williams coming on, his role will start to diminish.
C.J. Spiller (37)-  He is going back t his 5-7 touch role he had before the Fred Jackson injury last year and is not start able unless something changes.
Stevie Johnson (21) – He usually struggles against the Jets and Revis, I would stay away for this week.
DeSean Jackson (27)- With Maclin now healthy and Vick's #1 target, starting Jackson is really rolling the dice.
Reggie Wayne (31) – I see him having a good year but runs into a very tough ears pass defense.
Brent Celek (11)-He had a nice end to the season but is not usually a favorite target of Michael Vick.
Thank you for reading all year and I hope my advice is helpful!   Please free to contact me with any questions.