Home Slider Jet News Transactions
Jets Release LB Thomas; Sign DB Fletcher From Practice Squad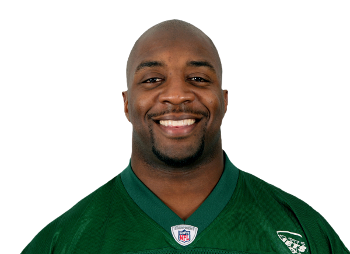 The Jets have released their longest tenured player outside linebacker/defensive end Bryan Thomas.
Thomas was originally drafted by the Jets as a defensive end #22 overall in 2002 out of the University of Alabama-Birmingham and began his Jets career with several non-eventful seasons.  It looked as if Thomas would not live up to his high draft status but revitalized his career playing outside linebacker under than new head coach Eric Mangini's 3-4 defense. Thomas notched 8.5 sacks during the 2006 season thriving in the new scheme and was given a five year contract by the Jets.
Unfortunately Thomas suffered a torn Achilles during the fourth game of 2011 ending his season.  He signed a one year veteran minimum contract with the Jets for the 2012 season with $605,000 being guaranteed in hopes of working his way back from injury.
After starting opening day against the Buffalo Bills recording one tackle Thomas was battling a hamstring injury and his replacement Garrett McIntyre had 7 tackles and two sacks in last week's lose to the Pittsburgh Steelers.
It is being reported that Thomas' release was just a procedural maneuver to allow the Jets some roster flexibility as the team has signed rookie defensive back Donnie Fletcher (6'1"' 196; Boston College) off their practice squad to the 53-man active roster since they are thin at the position with CB Ellis Lankster fighting a back injury.
Even though Thomas is now a free agent the Jets are likely to resign him next week waiving another player, probably Fletcher, to make room for the return.  The chances are slim another team will attempt to sign the 33 year old Thomas and he was probably released with the understanding he'd be back shortly.
Videos
Aaron Rodgers Injury Fallout & Jets/Bills Recap