Home Slider Jet News Jets Report Card
New York Jets Report Card: Week 6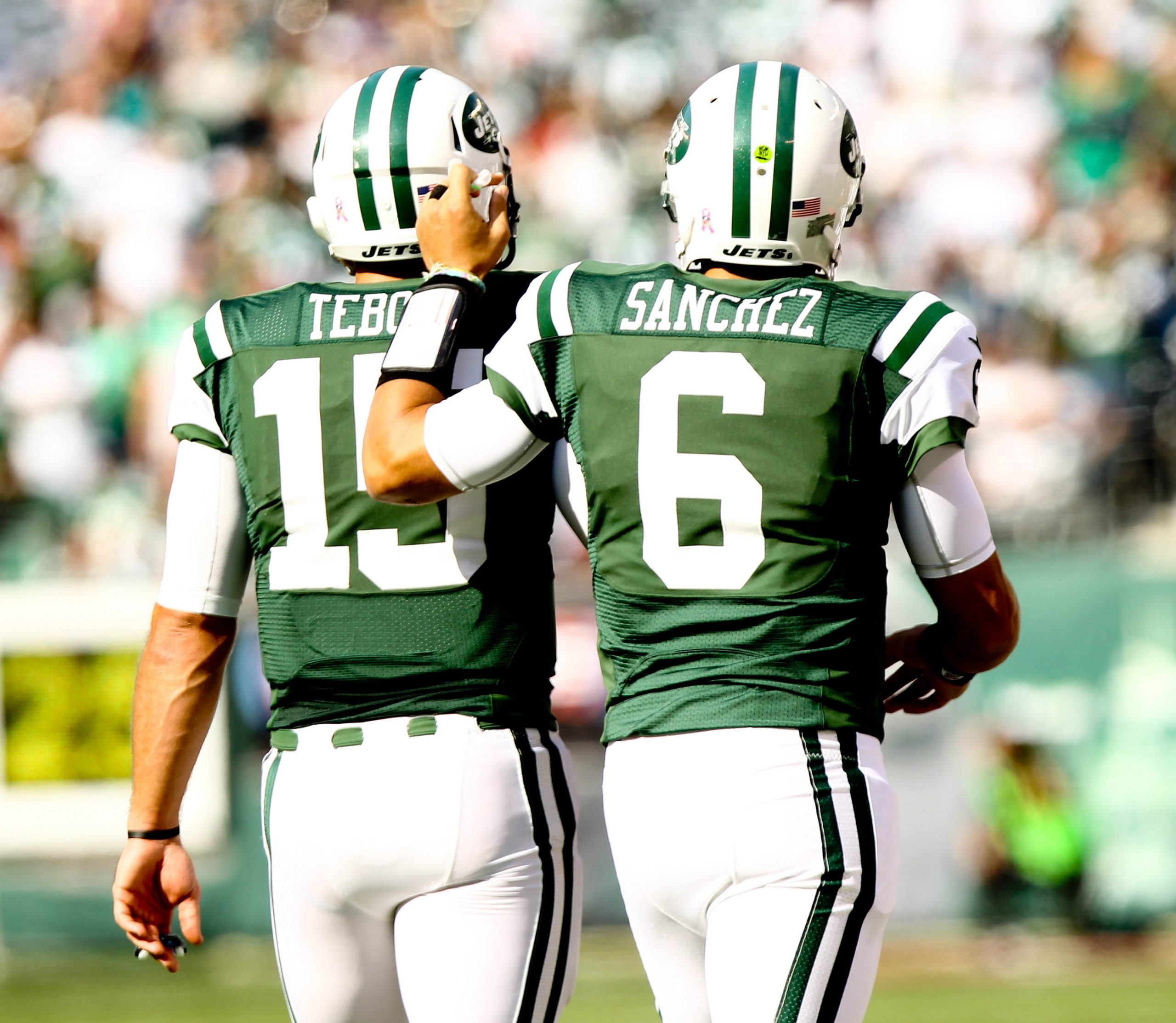 New York Jets Report Card – Week 6: Colts @ Jets
Quarterbacks: B-
Sanchez: 11/18, 82 yards, 2 TD, 0 INT
Sanchez can still improve his efficiency, but this is a step in the right direction. No turnovers is a positive sign. Sanchez was not plagued by tipped passes or miscommunication, as he has been all season. I don't know whether to be thrilled that he had his 2nd best game of the season, or depressed that his 2nd best game this season featured him throwing for less than 100 yards on the day.
Running Backs: A+
Greene: 32/161/3
McKnight: 3/71/0
Shonn Greene looked rejuvenated, rushing for over 150 and 3 touchdowns. That's a career high. He ran with surprising power and – gasp – agility. McKnight had a nice run, as well.
Wide Receivers/Tight Ends: B
Kerley: 3/24/0
S. Hill: 3/23/1
Schilens: 2/23/0
Keller: 1/6/0
J. Hill: 1/5/1
No passes were deflected for an interception, so that's nice for once. The receivers and tight ends didn't have many opportunities today, but they stepped up when needed, making several catches in traffic. Both of the Hills (Stephen and Jason) caught a touchdown.
Offensive Line: A-
The pass protection could have been better, especially against a wounded Colts defense. However, the offensive line finally played "ground and pound" paving the way for a huge day on the ground.
Defensive Line: B
Young defensive linemen Wilkerson and Coples flashed the talent that we know they possess. They also had mental lapses: Coples invalidated a sack with a facemask.
Linebackers: D+
Still not much in the way of a pass rush, though there were a few Aaron Maybin sightings.
Secondary: B
Cromartie was astounding, blanketing Wayne all day. Were it not for penalties, he would have posted 2 pick 6's, but he still came away with one interception. Lankster also had an interception. Otherwise, the coverage was a mixed bag – several receivers broke free but fortunately, Andrew Luck missed them. There were quite a few penalties in the secondary.
Special Teams: A
Robert Malone is punting well. Tebow converted a fake punt on 4th and long, sparking further momentum. The return game and coverage were solid, not spectacular.
Coaching: B+
There's not much to nitpick here. The Jets did call a timeout near the goal line at the end of the half, when they should have been running out the clock. The defense bent but did not break after halftime adjustments. The running game was working, and instead of trying to be fancy, the Jets kept going back to the ground for more yards.
Videos
Aaron Rodgers Injury Fallout & Jets/Bills Recap