Fantasy Football Featured Editorials
Fantasy Football Start \ Sit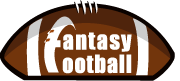 Hello Fantasy Football Fans,
Welcome back to the 7th week of over and underachievers.  We will continue to focus on guys who are ranked outside the top 20 for skill positions and top 10 for Qb's and Te's as many of you will have to always start a skill player in the top 20 regardless of matchup.   This should assist more people with game day lineup decisions.  Their weekly rating will always be listed in parenthesis.   Last week I was able to go 4-6 for the Overachievers highlighted by Tony Romo, Eric Decker and Jeremy Maclin while going 8-2 for under achievers being led by Pierre Garcon, Andrew Luck, and Steven Jackson.  With the 1st game coming up on Thursday here is our list;
Overachievers
Joe Flacco (13)- The Houston defense is somewhat overrated and I expect Flacco to put the team on his shoulders this week.
Carson Palmer (15)-He has played quite well so far with limited receiving options and McFadden finally getting on track, should open up more in the passing game.
Rashard Mendenhall (20)-The Bengals defense is very overrated and the Steelers get back to a more balanced attack.
Michael Bush (28)-I am looking for a very ground heavy attack in possible bad weather on Monday night.
Danny Woodhead (37)-The Patriots will be going to a pass happy attack and will include Woodhead against his former team.
Kenny Britt (21)-He looks healthy and gets the worst defense in football in the Buffalo Bills.
Denarious Moore (23)- He is back as the #1 target for Carson Palmer and should continue to produce if he stays healthy.
Mike Williams (25)-He plays the Saints, you need to get any skill player in your lineup.
Anquan Boldin (29)-I think the Texans try and take our Smith while leaving Boldin open as many teams have done their past few games.
Jared Cook (15)-another great option versus and awful Bills defense.
Underachievers
Matthew Stafford (10)- On the road versus the Bears is not a good matchup for a struggling Lions passing game.
Andy Dalton (11)-he has one target and  expect the Steelers to game plan A.J. Green out of the game.
Mikel LeShoure (21)-I do not recommend any running backs versus the bears defense,  he has also not looked good since his 1st game.
Alex Green (23)-The rams defense has been player better since Brockers has entered he lineup, Packers will focus on their passing game.
Vick Ballard (25)-He has not looked like a running back that you can count on, even though he is their RB1, I do not see him as startable.
Torrey Smith (22)-As I mentioned above, I can see him getting taken out of the game by the Texans.
Michael Crabtree (27)-The Seahawks are not as good on the road but Crabtree is an easy week compared to the matchups they saw versus the Patriots.
Donnie Avery (30)-he has only caught 31% of the balls thrown to him; Luck will soon go to other options.
Fred Davis (14)- It seems RG3 does not progress to the tight end yet, I do not see it changing this week.
Jermichael Finley (16)- He continues to struggle all year, there are many other options out there.
Thank you for reading all year and I hope my advice is helpful whether here or on Twitter.   Please feel free to contact me on Twitter dvond with any questions.  Good Luck!
Fantasy Mike
Videos
Aaron Rodgers Injury Fallout & Jets/Bills Recap