New York Jets At New England Patriots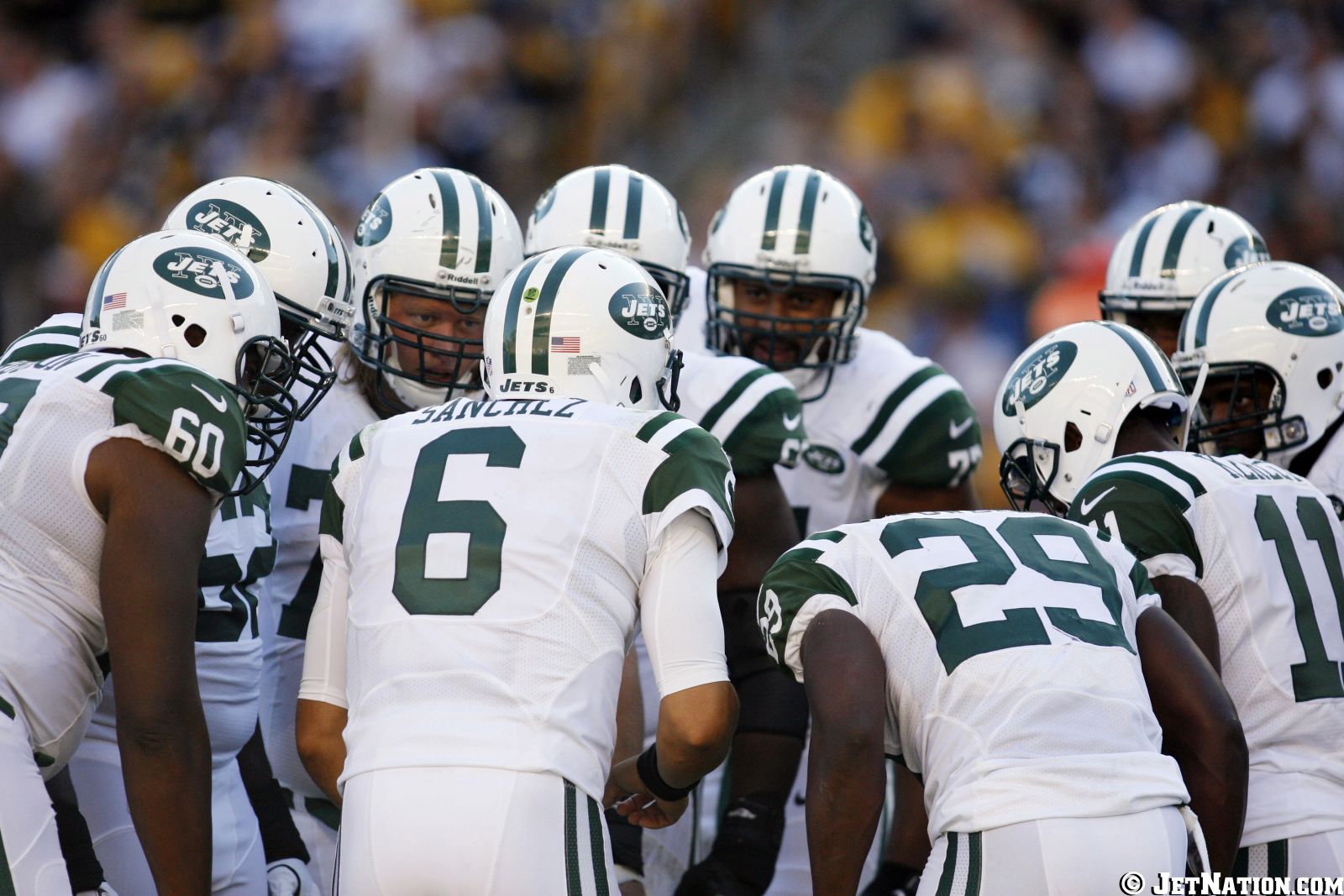 The Jets played their best overall game of the season last week against the Colts and will look for it to continue this week in New England. The Patriots, like all AFC East teams, are 3-3 coming off a 4th quarter collapse in Seattle last Sunday. The Jets (2-0 in AFC East) have a huge task in stopping Tom Brady and his explosive offense this weekend. The Patriots have a multitude of weapons at wide receiver, tight end, and now with the emergence of a running game, have became one of the most dangerous offenses in the league.
The Patriots and Jets are dead even in their overall head-to-head record at 51-51-1. Last year the Patriots beat the Jets both games, and have won 4 out of their last 6 meetings.
OFFENSE
Tom Brady has looked superb as always to start the season. His management of their no huddle system and his ability to change a play on the fly based on what the defense gives him has made him even more dangerous. The Patriots no huddle system will make it hard on the Jets defense as Rex won't be able to make his necessary substitutions as much. Brady has thrown for over 1800 yards, 10 touchdowns and only 3 interceptions.
Brady has weapons at wide receiver and tight end and the list is long: Julian Edelman, Brandon Lloyd (questionable this weekend, but he'll most likely play), Wes Welker, Deion Branch, Danny Woodhead, and Aaron Hernandez, Rob Gronkowski and Michael Hoomanawanui at tight end. Brady really spreads the wealth, having completed 160 passes to 13 different receivers. Welker is a huge mismatch for any defense, but without Revis and Cromartie being so big, the Jets would be asking too much of him to cover Welker. The Jets have to be creative in their coverage schemes to not only cover Welker but to confuse Brady. As the Jets have seen in the past, if you get pressure on Brady and mix up coverages, he can be beat.
The Patriots have a few threats at running back and the main back is Stevan Ridley. Ridley has rushed for 524 yards so far this year and 4 touchdowns. On top of that he has caught 6 passes for 51 yards. He has become a dual threat for the Patriots. He is very shifty and has sneaky strength that give him the ability to juke a guy in the open field or run them over. A supplement to Ridley is Brandon Bolden. Bolden is more of a straight ahead North and South runner who has rushed for 234 yards. The third down back is Danny Woodhead, an ex-Jet. Woodhead has had himself a nice career with the Patriots in that third down back role both catching passes and running the ball. The Patriots have so many weapons on offense. Rex Ryan will have to create a very creative elaborate scheme to make sure he keeps all of these weapons in check.
Patriots Offense vs. Jets Defense ADVANTAGE: Patriots
DEFENSE
Defensively, the Patriots have a few weaknesses, the same weaknesses they've had in the past few years. The defensive backs are well below average and gave up two huge touchdown passes to Seattle that cost the Patriots the game. Devin McCourty gets beat on double moves routinely, and Kyle Arrington is a slightly better version of Kyle Wilson. Both corners struggled covering Seattle's receivers, including Braylon Edwards. Stephen Hill could have a big game this week. His route running has improved now that he's healthy and he is making integral catches on important drives for the Jets and Mark Sanchez. Patrick Chung is banged up with a shoulder injury but he should play. He's an aggressive safety but not a very good cover guy. Jeremy Kerley can have a big game if he's lined up in the slot against Chung, Steve Gregory or a linebacker.
The defensive pass rush is much improved for the Patriots. The addition of first round draft pick Chandler Jones has made the defensive line a threat to create a sack or turnover on every down. Jones has 5 sacks this year and is having a solid rookie season. Vince Wilfork always gives the Jets trouble on the interior which is why running the ball this week will have to be off tackle. With the recent success Shonn Greene had against the Colts, the Patriots will be aware of it and stuff the middle. The run game will have to be outside-in this weekend.
The linebacking core of Jerod Mayo, Brandon Spikes, and rookie Dont'a Hightower have given the Patriots a more athletic defense. Mayo and Spikes are big time playmakers and have given the Jets fits in the past. Hightower is a rookie who has struggled with pass coverage, but he's been a very good blitzer and run support player.
This is the chance the Jets need to break out. If they can put together a solid offensive plan, and a balanced attack of running and passing, they can put up points against the Patriots defense. Tim Tebow may have a significant role in curcial situations in New England this weekend. Sanchez needs to play his best game and make smarter decisions in order to win this game. He'll need to be patient and take what the defense gives him, which could be a lot of Jeremy Kerley short over the middle and check downs to his running backs out of the backfield.
Patriots Defense vs. Jets Offense ADVANTAGE: Jets
SPECIAL TEAMS
The punter for the Patriots is Zoltan Mesko, who's averaging a mediocre 40 yards per punt.
The place kicker is Stephen Gostkowski, who is 14-17 overall with 3 misses from 40-49 yards.
The returners for the Patriots are Julian Edelman and Wes Welker on punts and Devin McCourty on kick returns.
Be sure to listen to the JetNation Podcast to hear more about the NY Jets game against the New England Patriots.
Videos
Aaron Rodgers Injury Fallout & Jets/Bills Recap