Featured Editorials Home Slider
More Tebow Or No Tebow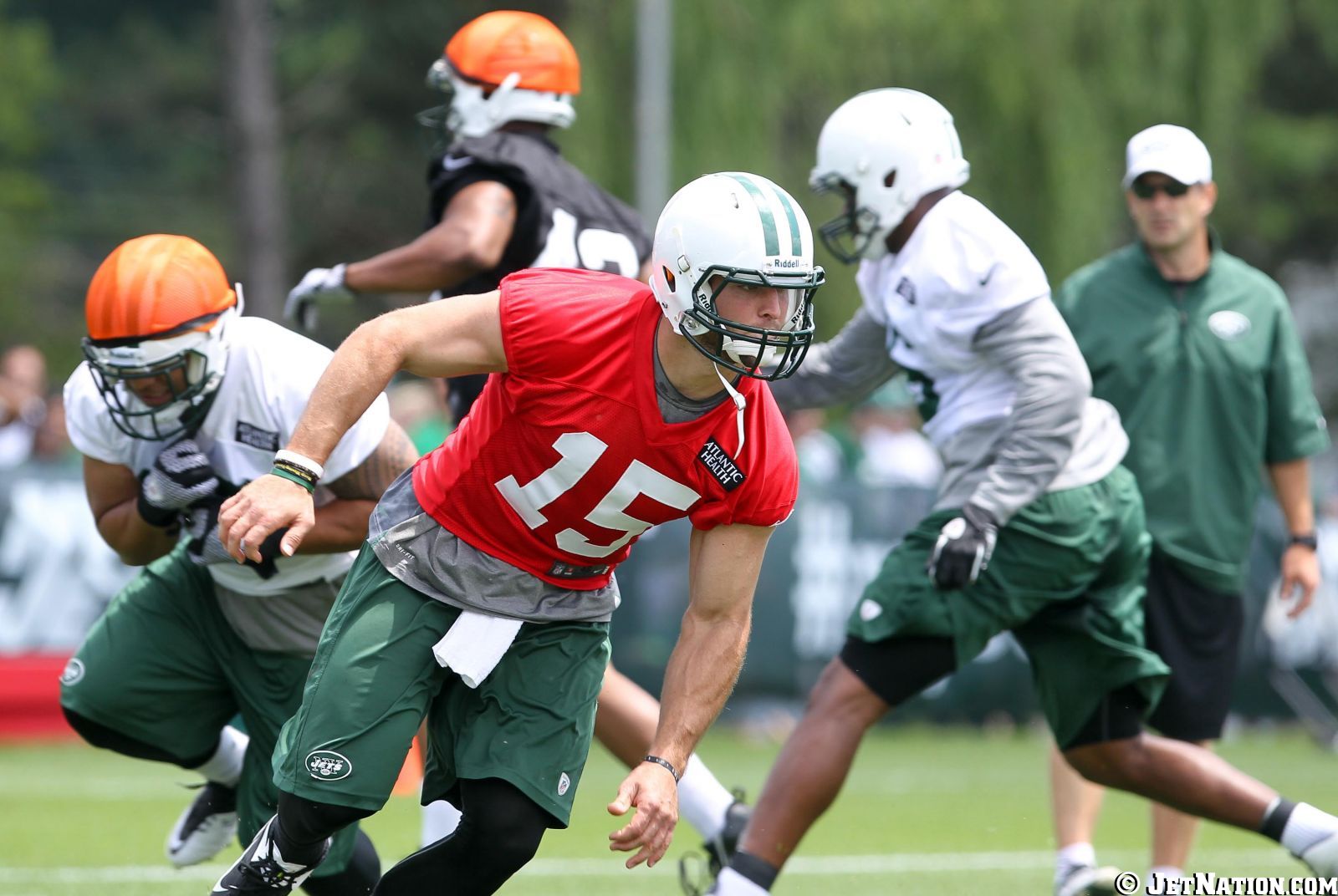 The Jets made a big splash this offseason acquiring quarterback Tim Tebow via a trade with the Denver Broncos.  Tebow not only took over the starting quarterback job with the Broncos standing at 1-4, leading them to the playoffs advancing one round, but his strong religious beliefs and charitable works makes his popularity unprecedented.
Jets fans had mixed feelings about bringing in Tebow because of a potential quarterback controversy with the current starter Mark Sanchez.   The Jets maintained that Tebow would be a change of pace quarterback running specially designed plays just for him and Sanchez would be the starter.
Offensive coordinator Tony Sparano ran the "wildcat" offense while he was head coach of the Miami Dolphins and given his skill set Tebow would be the perfect quarterback in this type of offense.  Before the season started the Jets hinted that Tebow might be used as many as twenty offensive plays per game.
The Jets have been true to their word, sort of, as Sanchez has been starting and Tebow has been used in a "limited" role.  So far Tebow has 22 rushing attempts for 76 yards and 2 completed passes, one on a fake punt, totaling 32 yards in seven games.
The Jets offensive play calling and personnel decisions have been a bit questionable given the ability of Tebow.  It seems like the Jets throw Tebow in here and there never giving him more than one play when it would appear the situation would call for him to be used.
This past week's game against the New England Patriots looked like the perfect time to pull out some intricate Tebow plays rather than the "vanilla" ones Jets fans had been seeing but he only had 4 rushing attempts for 12 yards.
Tebow being used in such a small amount of plays leaves one to ask, "Why did the Jets get Tebow?"  This is not about Tebow's ability but opportunities to show that ability.  It seems like given the manner which Tebow is being used that the Jets would be better off just leaving Sanchez in and not bothering putting Tebow in the game.
If the Jets actually want to get impact plays from Tebow he is going to need more than 4 a game, where are the 15-20 per game the Jets had talked about?  How about allowing Tebow to run a series of plays, running and passing, putting the defense on edge, instead of just expecting run?
So why are the Jets so timid when it comes to using Tebow?  Maybe the Jets never really knew how they were going to use him in the first place and feel pressure to at least get him in.  They might be fearful to give Tebow more snaps because if he succeeds, it could create a quarterback controversy, but failure leaves the team open to criticism wondering why they allowed Tebow to run the offense instead of Sanchez.  Basically a no win situation.
Looking at Tebow's current statistics has it really been worth bringing him in?  The question remains, are the Jets going to give Tebow the opportunity to do what he was brought here do or keep him on the bench and let Sanchez run the offense?
Putting Tebow out on the field a few plays a game, just to save face, is embarrassing and the organization should be embarrassed for obtaining a player like Tebow and use him in a way that makes no sense.
Videos
NY Jets Phase 3 OTAs, Expectations and a Minor Calf Tweak with Greg Renoff