Featured Editorials Home Slider
Miami Dolphins To Watch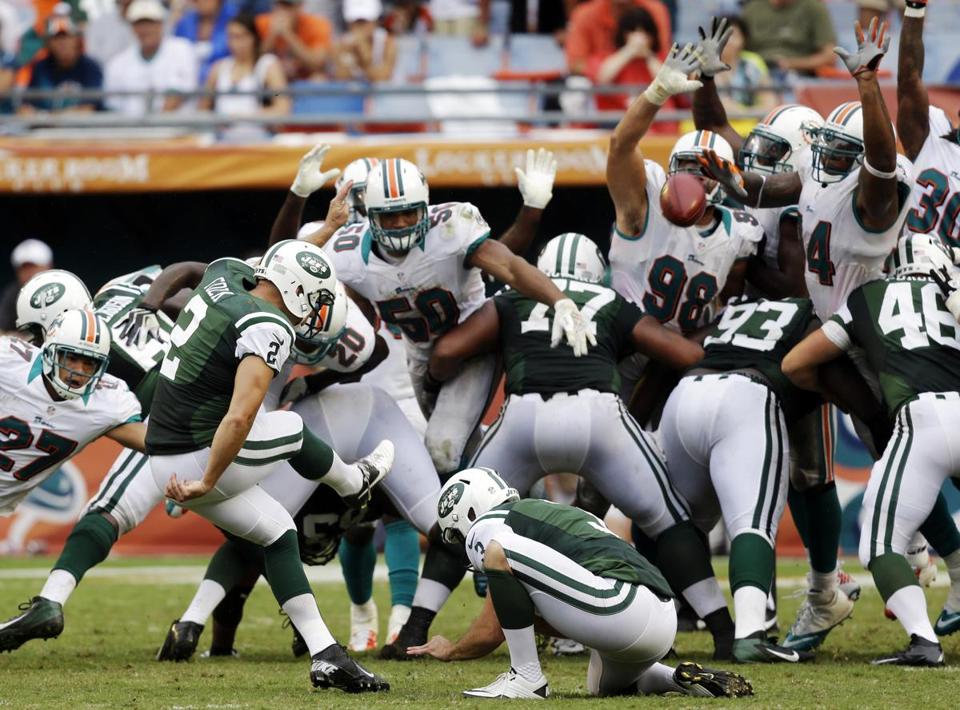 1. #17 QB Ryan Tannehill– Tannehill is completing nearly 60% of his passes this season. He has thrown four touchdowns and 6 interceptions on the season, but the Dolphins are ecstatic with his progress. He is dangerous both throwing the ball down field and throwing short as he has a very quick release. This usually is a recipe for disaster for defenses and pass rushes but he's been sacked 12 times this year. With Quinton Coples starting to get penetration as well as Muhammad Wilkerson the Jets might be able to get to Tannehill often. The way the coverage played against the Patriots, they would definitely confuse Tannehill by disguising their coverages and mixing it up. If the Jets can force turnovers against Tannehill and get pressure on him it could be a long day for the rookie at MetLife Stadium.
2. #22 RB Reggie Bush– Bush only gained 62 total yards in the last meeting, but he got hurt early on. Bush is a major playmaker who will have a chip on his shoulder especially this week against the Jets. If he played the entire game against the Jets, the outcome could've been different. He was running and gaining big chunks of yards every time he ran the ball. Just as big a threat as he is as a running back he's an even bigger threat in the passing and screens game. He is one of the best backs in the NFL at coming out of the backfield and catching the ball. This has been arguably his best season as a pro. If the Jets let him get loose he can change the complexion of the game with one run, or catch. If they can bottle him up, the Jets defense will be successful this weekend.
3. #28 CB Nolan Carroll and #25 CB R.J. Stanford– With Richard Marshall out for the game with an injury, the Dolphins will lean on two corners with limited experience. Carroll is the better of the two and has also played in more games, accounting for 25 tackles and one pass deflection. At 6'1″ he is a big physical corner, but he's extremely tight in the hips. Tight hips make it difficult for corners to get in and out of their breaks to stay with receivers with speed like Stephen Hill and Jeremy Kerley.
Stanford will be used in the Nickel package and may have to cover Dustin Keller or Chaz Schilens. These are the two defensive backs Sanchez has to attack. Sean Smith is a Pro-Bowl quality corner, but the other side will be inexperienced and should be exploited by the Jets offense.
Videos
Aaron Rodgers Injury Fallout & Jets/Bills Recap