Trying To Be Positive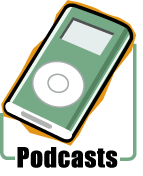 Courtney Aurillo is alone on an abbreviated Podcast this week.  The Jets travel to Seattle to take on the Seahawks but so many Jets fans are still trying to recover from Hurricane Sandy. Football definitely took a back seat after the events of last week.
Antonio Cromartie is staying positive, Rex Ryan is positive and Courtney is always positive.  We will find out if that positive energy will help the Jets on Sunday.
Videos
New York Jets OTA Presser Takeaways, Aaron Rodgers' Impact and Summer Delusion