Home Slider Jet News Jets Report Card
New York Jets Report Card: Week 10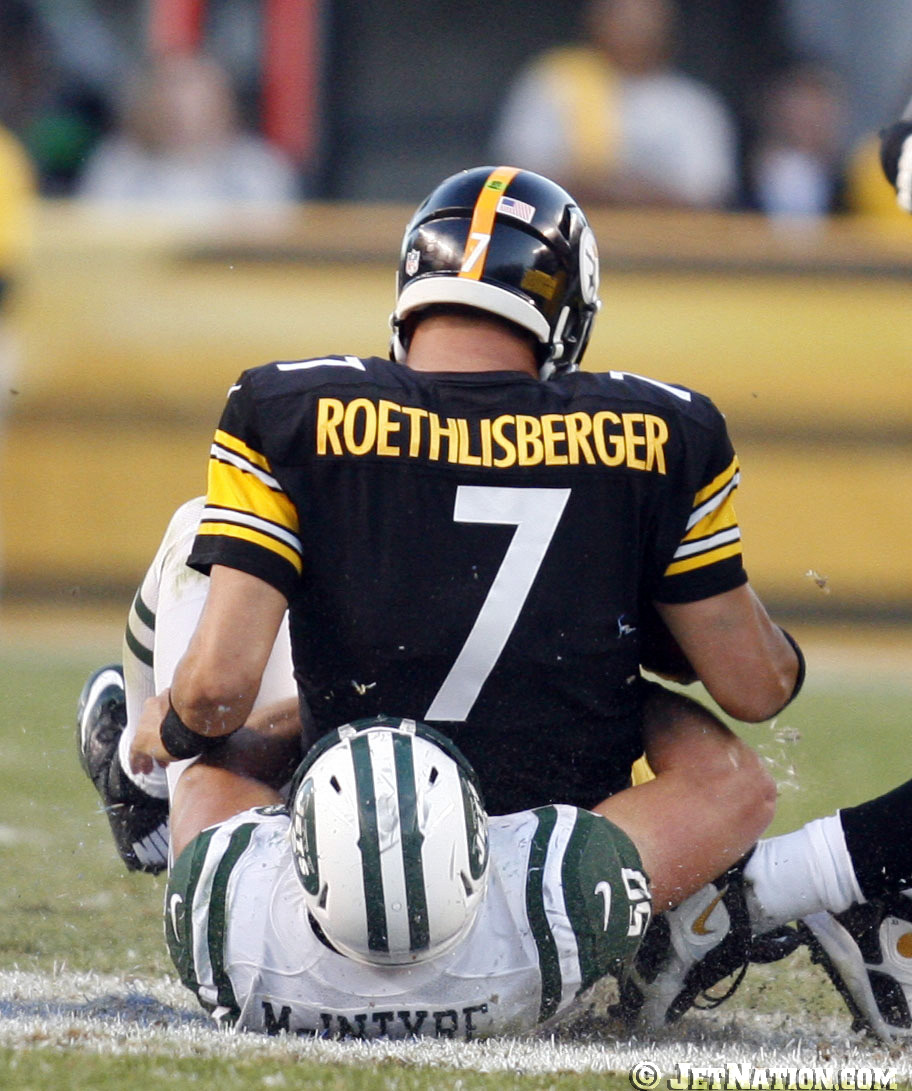 Week 10: New York Jets @ Seattle Seahawks
Offense: F
The offense earns an "F" across the board, with sub-par play throughout. Greene had a mediocre game running the ball, but that's about as good as it got for this offense.
Protection broke down early and often for the offensive line.
The wide receivers and tight ends are not creating enough separation. Dustin Keller was responsible for 2 false starts – 1 of them on the goal line.
On to the topic of the day: Mark Sanchez. What a catastrophic outing for the 4th year quarterback out of USC. He was just 9/22 on the day, posting yet another sub 50% completion percentage. He ranks dead last among all qualified quarterbacks in completion percentage. Given that there are numerous rookie and 2nd year QB's starting around the league, Sanchez is running out of excuses. He consistently looks bewildered and lost on the field.
Defensive Line: A-
It was a very nice day for the defensive line, perhaps their best game of the year. Mike DeVito and Quinton Coples were notably active, and the group as a whole generated significant pressure.
Linebackers: A
Although Seahawks RB Marshawn Lynch ultimately rushed for 100+ yards on the day, this was actually an impressive outing for the linebackers. Combined with the defensive line, they produced more pressure on the opposing QB than they have all year. Bart Scott notched a sack against a mobile QB. That's a phrase you might never hear again!
Secondary: B-
Yet another otherwise adequate performance – ruined by offensive ineptitude. The secondary gave more ground than they needed to, but there weren't many glaring mistakes. For the most part, they stuck tight on Seattle's receivers in man coverage.
Special Teams: D
Another bad day for the special teams, as Jeremy Kerley's lost punt was a game changer.
Coaching: D+
You saw the fire and the fury on the defensive side of the ball, but what was the offensive gameplan? Where was it? What's up with the 3 yard outs on 3rd & 6? Where are the shots down field? What weaknesses were the Jets looking to exploit on Seattle's defense? Who knows?
Videos
Was Boomer Right to Blast Becton? Former Jets QB Sounds off Against Jets Tackle.