Featured Editorials Home Slider
St. Louis Rams To Watch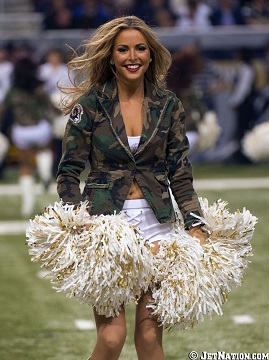 1. #16 WR Danny Amendola– Amendola has accumulated 43 receptions for 497 yards this season. He has been Sam Bradford's go-to receiver on both big plays and important 3rd downs. With Kyle Wilson struggling and Ellis Lankster simply not fast enough, it may be tough for the Jets to cover Amendola. They may need to keep the linebackers underneath Amendola's routes. If they do this, they will not be able to use the linebackers to blitz like Rex Ryan loves to do. He poses a threat in the air, but also on special teams where he has the speed to break one on the subpar Jets Special Teams as of late. He must be stopped if the Jets want to win this game.
2. #94 DE Robert Quinn and #91 DE Chris Long– Both defensive ends are immediate threats to the Jets offensive line. D'Brickashaw Ferguson is having a very below average year by his standards, and Austin Howard has struggled lately to block anyone. Quinn and Long have 13 of the teams 26 sacks. The Jets need to use their running backs and clever pass blocking schemes to stop these two without allowing other defensive linemen to penetrate to get to Mark Sanchez. Unfortunately, it could be another week of Sanchez on his back more than on his feet if the Jets cannot control the line of scrimmage.
3. #31 DB Cortland Finnegan– Finnegan is one of the NFL's nastiest players. He plays with a chip on his shoulder and he has an edge about him that can be comparable to James Harrison of the Steelers. Finnegan has been known to get into opposing receiver's heads and make life difficult for them. Finnegan has 3 interceptions on the season along with 9 pass deflections. Sanchez needs to be aware of where Finnegan is on every play because he does blitz also, recording one sack on the year. He is a dangerous guy to throw towards and the Jets offense needs to stay away from him in order to win this game.
*All stats courtesy of Pro Football Reference.
Videos
Aaron Rodgers Injury Fallout & Jets/Bills Recap