Tannenbaum; Draft Genius, Salary Cap Novice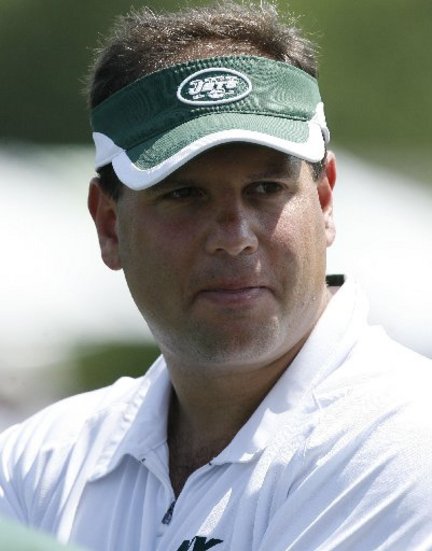 There is lots of talk about Jets general manager Mike Tannenbaum and whether he'll be back with the team next season.  Tannenbaum is often described as a "salary cap genius" in regards to his knowledge of contracts and the cap process but his drafting and talent evaluation gets criticized as causing an overall decline in the Jets roster.
Tannenbaum's record doesn't really show he's earned the reputation as a great "capologist" and a bad drafter.  It was Tannenbaum who built a team that went to the AFC championship game in 2009-10 including an 11 win season during that 2010 year, with the same coach and quarterback.  This quarterback/coach combination has been 12-15 since the end of the 2010 season.
Many of the players who led to the team's success were obtained during 2006-07 offseasons, which the Jets had 14 draft picks and traded back in the 2007 second round acquiring RB Thomas Jones.
Taking a look at the Jets drafts against other teams shows that Tannenbaum has not done a bad job with the actual draft picks he's made since 2008.  The New England Patriots had 40 picks from 2008-11 with 11 prospects working out, while the Houston Texans had 32 picks with 13 helping the team but the Jets had 19 picks with 11 contributing.
Now this analysis is subjective and these other teams had extra players to choose from, so the Jets may have been forced to stick with their picks more than teams with a higher number of prospects, but when Tannenbaum misses on a player, like Vladimir Ducasse, it is heightened by the Jets having so few picks.
The Jets were one of the most aggressive teams in the league and "trader Mike" would do whatever it took over the last several years to fill holes:
Tannenbaum has traded up 6 times since the 2008 draft and has traded back once giving a 4th (102) to the Green Bay Packers for their 4th (113 – DB Dwight Lowery) and 5th (162 – QB Erik Ainge, 2008).  So Tannenbaum chose to build the team since 2008 via free agency, veterans for draft picks and draft trade-ups for the "ready-made" rather than developmental players.
Here are some contract decisions Tannenbaum made as well:
Tannenbaum's team building strategy, not using the draft, along with bad contract decisions has led the Jets to deal with salary issues stifling the team's ability to make roster changes/maneuvers.  The fact that they were cautious during free agency in 2012 signing mostly one year deals, have not been willing to make in-season trades, sign many available free agents or make waiver claims for higher priced players to fill holes, shows the team was forced to take a different approach.
The Jets became very salary top heavy with almost half their 2012 cap space tied up in the pay of 7 players without the ability to get much relief.  They're a projected $19 million over the 2013 cap with many current starters heading to free agency after 2012.
Assuming Tannenbaum had the autonomy, Woody Johnson didn't force him, to make decisions Tannenbaum is a "salary cap genius" alright, he's a genius at putting the team over the cap, restricting necessary moves, but his drafts were not bad compared to others in the league.
A true "cap guru" would not use this fiscally irresponsible ultra aggressive building style because he'd know the end result would be a quick decline in talent with no way to improve the roster given the financial constraints.
So next time you hear Mike Tannenbaum is a "cap guy" not a "draft guy", think again, because you'd wonder if any team in the league will want him to manage their salary cap after what he's done to the Jets?
Let us know what you think about Mike Tannenbaum in our New York Jets message board.
Videos
Aaron Rodgers Injury Fallout & Jets/Bills Recap